Getting the best value from eBay fees
Whether you sell a few or many items on eBay you want the best value from the fees you pay. A sound knowledge of all the many variations and permutations will ensure you do not waste your money.

This article about eBay fees is mostly aimed at the regular seller or shop owner. However, even if you only post a few items a year, you still want "best value".
Let's start with a basic Auction Listing.
One of the key elements you have to remember is the price breaks at which listing fees are calculated. These are as follows:
99p, £4.99, £14.99, £29.99, and £99.99.
Anything under 99p will cost you 10p. For a further 5p you can list up to £4.99. The next jump takes you up to 35p.

This explains why you see so many auction start bids and prices ending in .99p. Just moving the extra penny up from 99p to £1 will cost you an extra 5p in fees – not good value, as I am sure you will agree. Likewise moving from £4.99 to £5 will cost you an extra 15p.

If you are a private seller you often get free listing days - start @ 99p

Visit this page regularly as it updates with the latest fee structure: eBay Fees

The main point here is to assess the real value, or lowest price you will accept for your item, and set the starting price to the most efficient opening bid. Many items have a notional value of about a fiver, so start at £4.99 or even £4.97.

Of course you always hope that the 99p start, with a saving on listing fees, will generate bids and the final sale price will be much more. We will return to that expectation later, but remember you MAY end up selling a valuable item for only 99p. Is that good value or worth the risk?
The next cost you have to consider is a gallery and other photographs.
Gallery is now free and is the same on a 99p start or a £299 start. You are missing a good freebie if you do not use a picture (eBay is on the brink of insisting on a picture and offers many stock shots in certain categories). Gallery WILL catch the eye of the buyer, but if your item is not photogenic, is of low value, or is very common item and recognisable (a book is a book is a book ... ), then you may well feel the effort is not worth it..

What you should ALWAYS do is use the "free" first photograph for every listing and make sure it is a good one that will "catch" the reader's eye.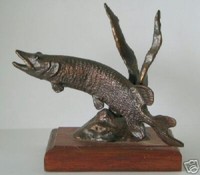 In fact, if you are doing a lot of listing, you need to be aware of every free facility available - on and off eBay. We shall return to more sophisticated fee structures and services in the next guide(s).
SUBTITLES - IMO of very limited value especially as titles are now expanded to 80 characters.

SECOND CATEGORIES - Use cautiously

BIN's - Best left to shop subscribers who pay only 10p per listing

LOTS - a good way of clearing low value random items -
BOLD & FEATURED - Expensive and not for cheaper items. Test with one or two and see if you get more and faster sales
SPECIAL START TIMES - I use a third-party provider that will schedule start (and therefore, finish) times.

SHOPS - The current theoretical breakeven is if you are listing over 200 items.

TURBOLISTER - good free tool - learn how to use it.

EXTERNAL PHOTO HOSTING - an economic necessity if you need lots of photographs for every listing.

Thank you for reading ... please do not forget to vote for this guide.