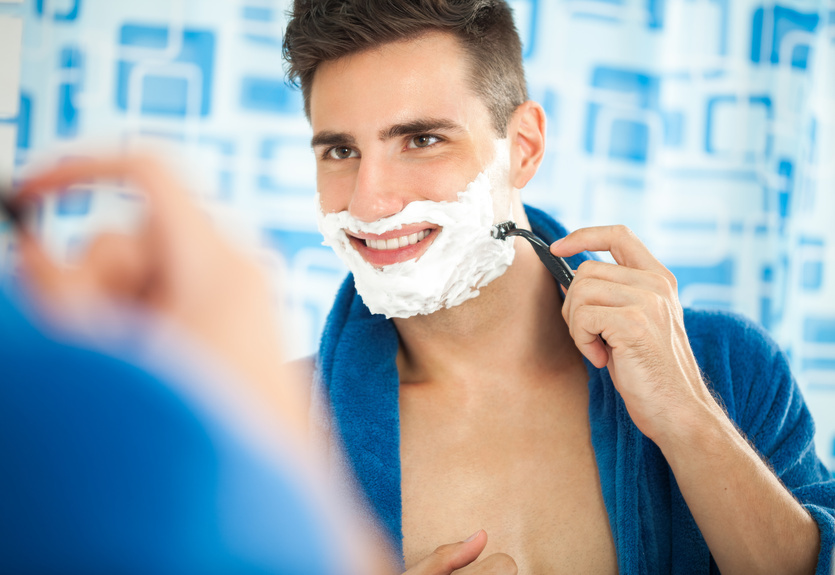 Gillette razors have continued to gain widespread popularity amongst both men and women. Equipped with a wide array of features to ease the shaving process, each model has pros and cons. Generally speaking, the Gillette razor you choose should offer several blades, a moveable head for a closer and safer shave, and an integrated cushion or moisturiser.
Gillette Fusion ProGlide Power Razor
Renowned for its superior performance and incredible comfort, the Gillette Fusion ProGlide Power Razor features thin blades with a low resistance coating for an effortless glide as well as a MicroComb. Exclusive to this Gillette Fusion razor, the MicroComb helps guide hair to the blades. The razor also has a precision trimmer, helping users shave those hard to reach areas. A low-battery indicator light and automatic shut-off enhance user-friendliness. Those who prefer simplicity can opt for the Gillette Fusion ProGlide manual razor.
Gillette Fusion ProGlide Styler
The Gillette Fusion ProGlide Three-in-one Styler lets users master their shave and maintain their facial hair with confidence and ease. Whether going for a clean shave with defined sideburns, manscaping a goatee, or trimming a thin chinstrap, this three-comb shaver allows for accurate edging, close shaving, and even trimming. Increased versatility means it is safe to use in both wet and dry environments. The Gillette Fusion ProGlide Styler also features an ergonomic handle for grip and control.
Gillette Fusion Gamer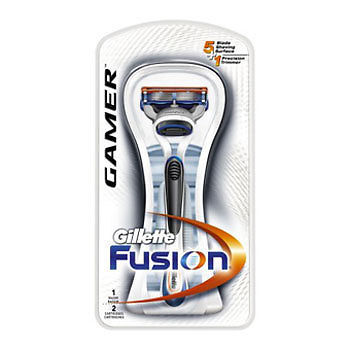 The Gillette Fusion Gamer razor comes in both manual and battery powered versions. Renowned for its sophisticated performance, the manual version offers five-blade technology equipped with gentle contouring microfins to prevent razor burn and shaving irritation. Still, the powered version features micropulses, helping to reduce friction and increase razor glide. For increased precision and access to hard to reach areas, the Gillette Fusion Gamer features a trimmer on its backside.
Gillette Mach 3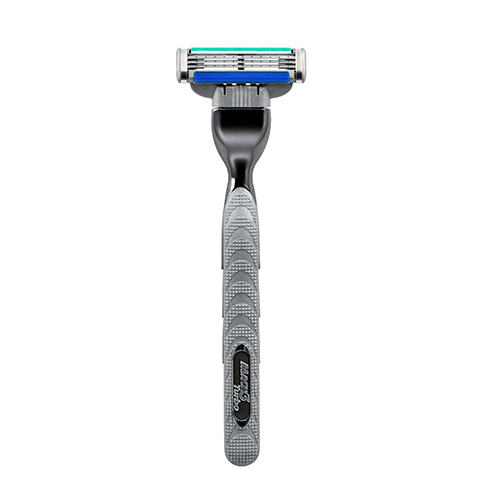 Manual in operation, the Gillette Mach 3 Turbo razor offers users a close and comfortable shave. Equipped with three blade technology, 10 microfins, and anti-friction blades, the razor gently glides over the skin with ease. This forward-pivoting razor head contains a colour-changing lubricating strip, which helps to smooth the skin and reduce irritation directly after shaving; the strip slowly fades from green to white to indicate that the Gillette Mach 3 blades need replacing. For those who love the features of the Gillette Mach 3 offers but want a battery powered model, the M3 Power Razor offers all the same conveniences but in micropulse form.