Slippers are versatile, easy to wear, comfortable and easy to put on shoes that work for both indoors and outdoors depending on the slipper. For girls, they make an aesthetic and simple shoe choice that is good for home or play, and usually easy to pair with almost any outfits. Choosing a pair of girls' slippers should depend on the occasion, the size of the girl's feet, and the styles that she likes.
Size of the Girls' Slippers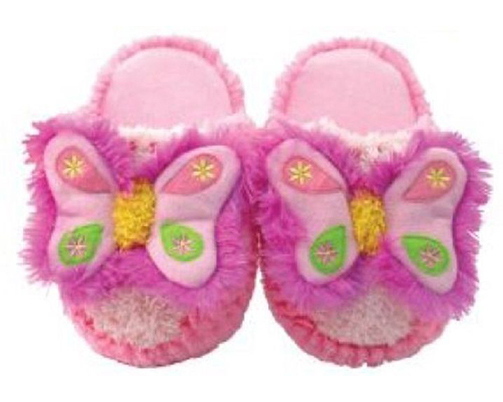 Size is very important because kids' shoes that are too big can cause blisters, and shoes that are too small can cause toe and foot pain. If you cannot get the girl's feet measured by a professional shoe fitter, measure them yourself. Either use a tape measure or draw out the contour of her feet on a piece of paper, and measure the length and width of the foot. Young children can change as much as two shoe sizes per year, so it is important to measure their feet size regularly. Most indoor kids' slippers are less strict on sizing because they are padded and not for walking around in, but ballerina slippers and other outdoor slippers have to fit correctly or they will hurt the wearer's feet.
Types of Girls' Slippers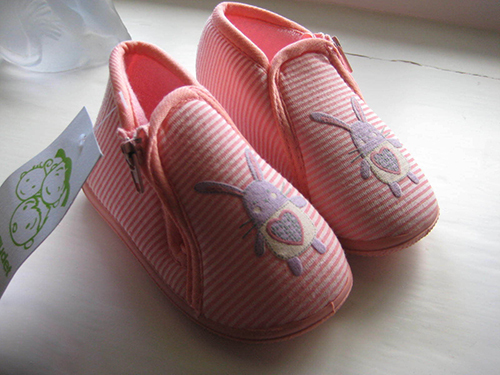 There are many different types of girls' slippers and you have to choose one based on where and how the girl will wear her new slippers. For example, if you just want indoor slippers for your daughter to wear around the house, then you can choose from a range of comfortable fuzzy slippers including girls' slipper boots, open slippers, or cute options like bunny slippers. If you want something for her to wear outdoors, then you have to be a little bit more selective with the shoes. Girls' Clarks slippers, ballerina slippers, and buckled slippers are all great options.
Themes and Styles for Girls' Slippers
Girls' slippers come in every colour and style, as well as in fun prints and themes. For example, you can buy novelty slippers such as princess slippers, animal slippers, Shrek slippers, Dora the Explorer slippers, or Hello Kitty slippers for your girl. The younger the girl, the more variety you should be able to find with prints, especially for toddlers who are two to five years old. For older girls, solid colours or prints are the best option, but for very young girls, consider choosing something fun like Peppa Pig or Hello Kitty slippers.