Console tables are a decorative and functional way to display your favourite collectibles and art pieces. In addition, they offer a landing place for keys, the post, and your mobile phone. Often used in hallways or near the front door, console tables with drawers are a great place to keep a comb or lipstick for a last minute mirror check prior to leaving the home. Choosing between glass and wood console tables is easier when you consider their features and benefits first.
Benefits of Wood Console Tables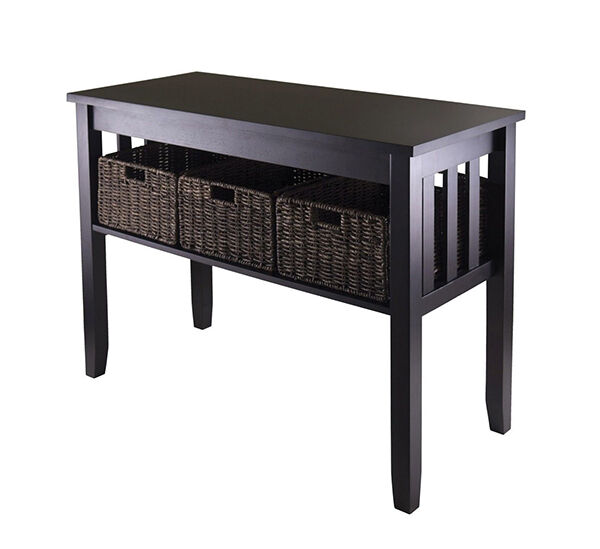 Wood console tables can have beautiful patterns and are naturally strong due to the characteristics of wood. The resilience of wood means they should last for many years when cared for properly. Easy to clean with just a dry cloth and an occasional polish, wood looks great and reflects warmth. Wood tables are weather resistant and work well in a hallway where oft-opened doors bring elements into the home. With renewable forestry use, wood is an ecologically friendly material. A good feature of wood is that you can modify it by staining or painting, turning your white console into a black hall table.
Benefits of Glass Console Tables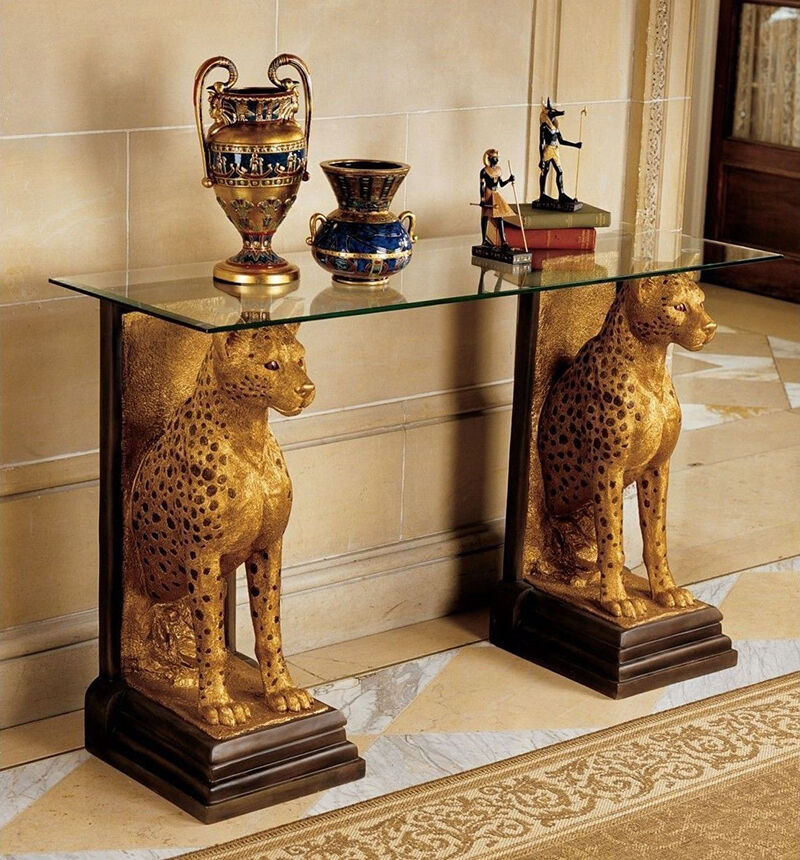 Experts once recommended that people not have glass tables of any kind, let alone console tables, in hallways or entryways in homes where children or the elderly were in residence. However, modern glass technology means that most glass can be practically unbreakable, and on the rare occasions when glass does break, it seldom has the same consequences it once had. The greatest advantage glass tables bring to a room is the ability to blend into the decor and keep a small room from looking closed in. Glass has a clean uncluttered look and is easy to care for. Glass also reflects light, and coupled with mirrors, a glass or glass and mirrored table can help the room appear more airy.
How to Select a Console Table
Be conscious of the style of decor you are using in your home prior to purchasing a console table. A shabby chic table may look great in a traditional or country home but would be out of place in a modern leather and glass room. Consider how you intend to use the table. Do you want a small hall table to sit near the front door for storage of small item needed when leaving the home, or would you prefer a table behind the couch to hold lamps and maybe a few photo frames? Match the furniture colour to the room; adding a light pine console table to a room full of heavy oak pieces would make the table appear small and out of place. Be sure the size of the table matches the space; a small table meant to hold a telephone would be out of place standing alone against a long bare wall.