Gold hoop earrings add an elegant touch to an outfit and are suitable for both formal and casual occasions. They are available with a variety of fastenings, and have the advantage of making the wearer's face appear smaller. Buyers need to choose the size and style of gold hoop earrings that offer comfort and the most flattering look.
Fastenings for Gold Hoop Earrings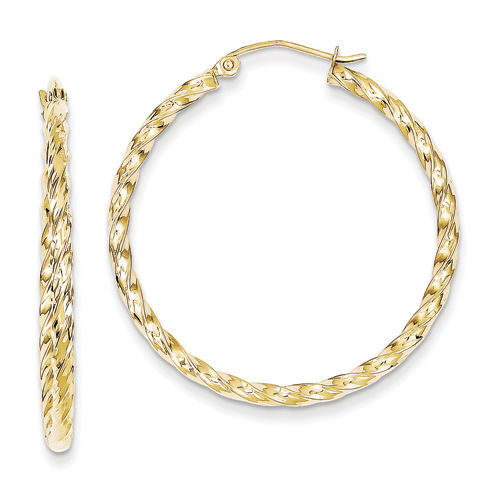 Hinged snap back and lever back are fairly secure fastenings that are easy to close. However, the clasp is clearly visible. Earrings with continuous hoop closures are more difficult to close, but they create a seamless look with no visible clasp. There are clip-on gold hoop earrings, which have no posts, so they do not require a pierced ear.
Posts for Gold Hoop Earrings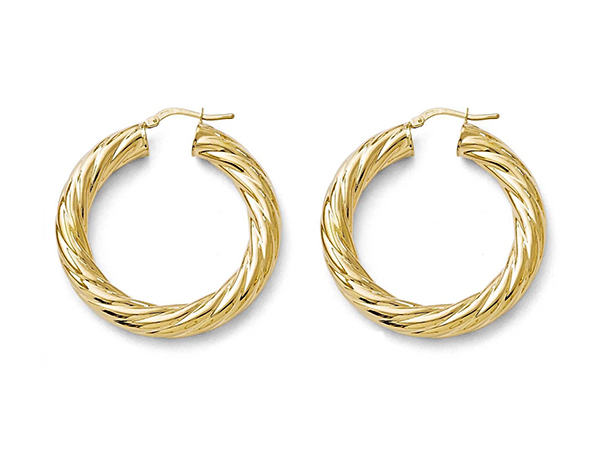 Standard hoop earrings have a post that is 0.8 millimetres thick. However, some people have their ears pierced at a slightly larger gauge, so they should look for a pair of earrings with posts that are 1 or 1.2 millimetres thick. The post should be long enough to go through the ear completely and fasten comfortably on the other side without pinching. Standard posts are around 13 millimetres, which is sufficient for most people.
Size of Gold Hoop Earrings
Gold hoop earrings come in a wide range of sizes, from small hoops that brush the bottom of the earlobe to large gold hoop earrings that hang low enough to touch the shoulders. When choosing hoops, it is important to consider where you intend to wear them. Large hoops are not practical for hectic work environments or athletic pursuits, because they may catch on an object and cause damage to the ear. However, they are a good choice for a night out. It is also important to consider comfort when choosing a hoop size. Large hoops can be heavy, which puts a strain on the ears that some wearers find uncomfortable.
Style of Gold Hoop Earrings
The classic style of gold hoop earrings is perfectly round, but there are a number of other options. Gold oval hoop earrings create an elegant and professional look that is ideal for the workplace. Hoops with an undulating shape have a more playful look and some come in special shapes, such as hearts and flowers, which are fun for casual outfits.