Before buying a gold plated ring, consider its advantages and disadvantages, and explore different ring types to increase your odds of finding the right ring. Remember to confirm your size before finalising a purchase, although it is possible to resize a ring.
Know the Types of Gold Plating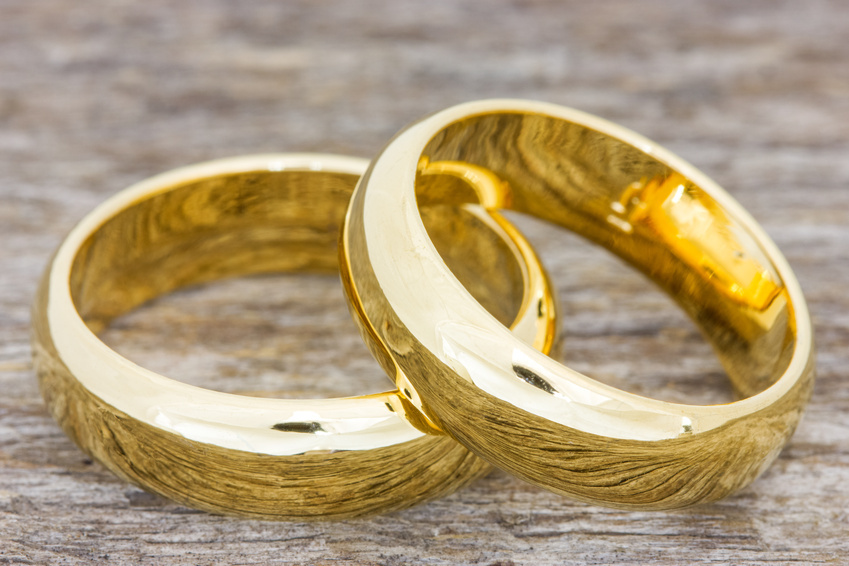 Gold plating is not limited to rings. Personal computers and industrial equipment often have gold plating, but it is a different kind of plating than jewellery plating. Gold plating for rings is typically gold on silver, although it can also have copper and nickel layers. When gold is plated over silver, the silver eventually diffuses into the gold, allowing the jewellery to tarnish like ordinary silver.
Consider the Advantages of Gold Plated Rings

Gold plated rings are understandably more affordable than gold rings. Keep in mind that jewellers never sell pure gold because this alloy is too soft to create jewellery without the help of other metals. However, gold rings require significantly more gold than gold plated rings. For wedding rings or promise rings, gold plating makes for an alternative that looks exactly the same when new, but lacks the hefty price tag.
Consider the Disadvantages of Gold Plated Rings
All gold rings experience wear, but gold plated rings can wear down to its silver base. In addition, it can tarnish and need professional polishing to restore its original luster. These potential disadvantages of owning gold plated jewellery become concerns months or years after frequent wear. For casual statement pieces that are not worn often, gold plating is ideal. However, gold plated engagement rings or wedding rings can still be a worthy investment with proper care.
Explore Types of Gold Plated Rings
Many people set out to buy a specific type of ring, such as an anniversary ring. However, there are no hard rules for buying a ring that you love. Instead of searching for an "anniversary ring", try looking for a gold plated ring with diamonds, sapphires, or another favourite stone. You might come across someone selling a ring that they have not specifically labelled an anniversary ring, but it works as one equally well.
Find Your Ring Size
Most jewellery shops offer a sizing ring, which is an adjustable band to find your true size. Even online shops often offer this convenient gadgets to customers for an affordable price. After all, a customer who doesn't know her ring size is unlikely to purchase a ring. In the United Kingdom, ring sizes range from A to Z4, but if you purchase from elsewhere in the world, this system can differ. For example, sizing in the United States and Canada ranges from 0 to 16.