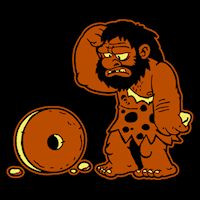 This is some advice for everyone, buyers or sellers, interested in wheels...
I only encourage used genuine/OEM wheels, simply because quality is maintained whilst avoiding the RRP's from the dealerships. Yes you can buy replicas for less... BUT comprising quality with the only piece of hardware that actually connects your car with road is not a trade off I will endorse. And yes there maybe exceptions to the rule, but this is general advice.
From my 10+ years of experience, one thing I feel is not picked up on enough is to ensure the seller actually has the item to hand, even if they are selling for someone else who may not have an ebay account, how can the seller vouch for a used item not having seen it in person? This I know is not as straight forward as it may seem but you can look for some factors which reflect responsible selling:
Do your research! Know your requirements if buying, know your product if selling
Listings where wheels are presented clearly and transparently
Pictures in good light, wheels clean and information succinct
Feedback and membership history
So what if someone is new to ebay and has no feedback, limited pictures or limited info and you are really keen on the wheels... LIGHT BULB MOMENT: "Ask seller a question" After all it is good to talk.
On the other side of the spectrum, some sellers attach stories to items. While some can be informative of the items history, many tend to be novel with the intention to market the item and trigger an impulse buy or quick sale.
With used items it can be subjective however is the item as described?
Things to be highlighted which can effect use of wheels:
Uneven or excessive tyre wear
No manufacture stamps or part no's
Bends, buckles and cracks, Turn wheel over and inspect shape from a distance
Now you're happy with the wheels, confident in the seller and you want to make the purchase. There are a few other factors which can ensure a smooth transaction and these are important if you are collecting in person.
Meet/arrange delivery at a safe place, ideally a residential or business address
Plan so there is enough time to inspect the wheels, communicate if there is an issue
Thirdly, smile and be courteous... :)