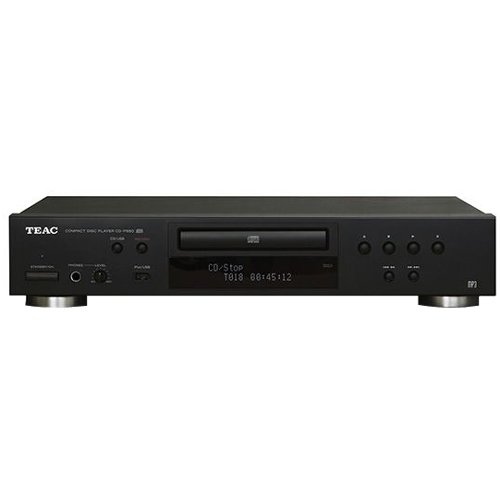 A device that is ubiquitous both inside and outside the home, a CD player offers great sound quality and convenience when compared with other types of music formats. Today, buyers have several options when choosing a good value CD player on eBay, from portable lightweight players to multiple-disc home cinema players that offer optimal sound quality and different disc compatibilities. CD players range significantly in price and quality. In order to purchase CD players that offer good value for the money, buyers need to weigh the features that they really want against the ones they feel they can do without in the CD player. It helps a prospective buyer to have a predetermined budget as well as an understanding of the CD player options before heading online to eBay to purchase one.
Once a prospective buyer has identified a good value CD player, then he or she can utilise eBay's simple search methods, secure payment options, and top-rated sellers in order to ensure a successful transaction.
Shopping on eBay for Good Value CD Players
To find a CD player on eBay, a prospective buyer can begin by simply entering 'CD players&' into the search bar located on any of the pages on eBay. Searching via this method brings up a long list of CD players for sale, giving the consumer an overview of what is available. To further refine this search, an individual may use the search category options available or type a specific phrase into the search bar, such as 'Sony portable CD player&' or 'Kenwood car CD player'.
Options Available in CD Players
When buying a good value CD player on eBay, it is advisable to first learn about the options available in the marketplace. Some of the common options when choosing a CD player include portable or home systems, single- or multi-disc players, and players based on disc compatibility.
Portable or Home System CD Players
Portable CD players enable users to take their favourite music with them when they are out and about. Portable CD players can be used in the car, at the park or the gym, as well as during commutes to or from work. Although it is becoming less common these days with the increase in popularity of iPods and smartphones, a portable CD player offers great sound quality. Many buyers find portable CD players to be relatively inexpensive to purchase. When choosing a portable CD player, an individual should consider purchasing a player that takes rechargeable batteries. Buyers are likely to find this a cost effective option over time.
Home system CD players are not designed for portability. Instead, they are designed to offer optimum sound quality. A dedicated CD player offers greater sound quality, more options and features, greater connectivity, and the flexibility for quality upgrades. Many people like to buy an integrated CD player system, which offers the ability to play DVDs and is often part of a home cinema sound system. Buying a CD player this way can deliver value for the money, but it does not offer as great a sound quality as a dedicated CD player does.
Single-Disc and Multi-Disc CD Players
Single-disc CD players hold only one disc at a time, whereas multi-disc CD players hold multiple discs at once. Multi-disc players are able to play discs one after the other or in random sequence, depending on the player's specific features. CD players that hold up to 10 discs are usually referred to as CD changers. Players that hold more than 10 CDs are generally referred to as CD jukeboxes. Some CD jukeboxes can hold 100 CDs or more at any one time. Multi-disc players tend to be more expensive than single-disc players. Their flexibility and added features can come in handy if the player is used for supplying entertainment at parties and functions or for individuals who like to listen to non-stop music all day long.
Disc Compatibility
All CD players play straightforward CDs. However, there are other types of CD formats that some people like to use. These different formats include CD-R and CD-RW. CD-Rs are discs that one can record audio onto. CD-RWs are discs that can be recorded and then rewritten over again and again. Not all CD players play these types of formats. For buyers who use a range of disc formats, a multi-format CD player may be useful. The option of buying a high definition CD player is also available to buyers. This type of player is able to play high resolution CDs that offer greater sound quality.
Features in CD Players
CD players offer different features, and additional features tend to increase the price of a CD player. A buyer looking for a CD player that offers good value for money should carefully consider the features required as well as the features that are must-haves. The common features in CD players range from the availability of a remote control to anti-skip protection.
| Feature | Description |
| --- | --- |
| Random Play | Tracks can be randomly selected by the player. Random play options may be available on single- or multi-disc players. This feature is very useful on multi-disc players |
| Remote Control | Many home system CD players feature remote control. A remote control is a practical feature that promotes ease of use |
| Repeat Play | Repeat play enables a user to select a track or CD for the player to play repeatedly |
| Anti-Skip Protection | Useful in portable players. The player's memory capacity determines the level of protection it offers against skips caused by it being bumped or knocked. The greater the player's memory, the more roughly the player may be used |
| Intro Scan | This feature plays around 10 to 20 seconds of the beginning of each track on the CD |
| Programmability | Enables the user to program several songs into a particular sequence. Most CD players with this function enable 20 to 32 tracks to be programmed |
There are many more feature options that a CD player can offer the buyer. The more features a player offers, the more likely it is going to cost. Careful consideration of the features helps a buyer to choose a CD player that offers good value for the money.
CD Players in Differing Price Ranges
CD players vary in price, and a buyer looking for a good value CD player on eBay needs to consider the budget. In general, CD players can be categorised into low end, mid-range, and high end players. An individual who wants a top quality CD player but does not want to pay full price may also search for used CD players on eBay.
Low End CD Players
Low end CD players tend to offer less features and moderate sound quality. This range of players is designed for the buyer who just wants to be able to listen to CDs. Connectivity and flexibility options are usually minimal. Suitable for individuals on tight budgets, low end CD players are not focussed on creating optimum sound quality. Brands such as Technica and Akai offer some good value CD players in the lower end of the spectrum.
Mid-Range CD Players
Mid-range players offer greater durability and sound quality. Their features tend to be more extensive, and they are often manufactured by household name brands, such as Panasonic,, Pioneer,, or Sony.. Mid-range CD players are an ideal choice for buyers looking for a CD player that sounds good and offers connectivity, flexibility, as well as some useful additional features.
High End CD Players
High end CD players, from brands such as Bang & Olufsen, Shanling, and Denon, offer optimal sound quality with greater sound depth, dynamics, and detail. High end players are expensive, but they offer the listener many advanced features, connectivity, and the flexibility that they may need.
Consider Buying Used CD Players
When looking to buy a good value CD player, buyers may like to consider buying a used CD player on eBay. In this way, buyers can purchase a top quality CD player with all the desired features for a fraction of the cost of buying it brand new.
Buying Good Value CD Players on eBay
As an online auction site, eBay offers an extensive selection of CD players. Offerings include both new and used CD players, from sellers in different locations. The website is designed to make buying any type of CD player easy, safe, and cost effective.
Buy With Confidence on eBay
Whether new to eBay or a regular users, buyers can rest assured that they can purchase CD players on the website with confidence. eBay offers secure payment options, and one may choose to pay with PayPal or credit card. Additionally, one may choose to work only with the website's top-rated sellers, as that adds a degree of confidence in the buying process. eBay's reputable sellers are easily identified by the top-rated seller badge.. Sellers who have received top-rated seller status consistently earn 4 or 5 star ratings, receive excellent feedback, offer accurate listing descriptions, and ship items quickly.
Conclusion
Since their introduction in the 1980s, CD players have enjoyed a consistent increase in popularity during the 1990s and well into the 21st century. Thanks to technological advancements, CD players have become highly sophisticated in the range of sound quality and features offered. When buying a CD player, an individual should take the time to consider the options based on the needs. One may need to choose between a portable CD player or a home system player and a single- or multi-disc player, among other considerations. In order to find a CD player that offers good value for the money, a buyer should take into account the must-have features and the features he or she can do without in a CD player.
eBay's useful search methods help buyers stick to their budgets by finding suitable CD players within specific price ranges. Whether looking for a low end, mid-range, or high end CD player, a buyer can be confident of finding the desired product on eBay.