About Google:

Google is the biggest and most popular search engine in the world due to it's ability to help users quickly find websites related to their search query that will also provide the best user experience possible… well that's the theory behind Google ranked websites. You got to think sometimes do you really find the best and most relevant sites matching your search query or are you finding the best sites that have manipulated Google in such a way they get ranked higher than natural relevant sites?

I think it's fair to say the sites you find on page one of Google have all in some way manipulated Google's algorithms in order to be ranked highly and soon the biggest ranking upset is going to happen…

Google Search Algorithm Update: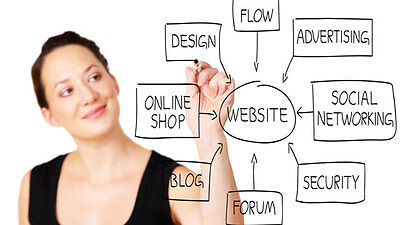 Recently there have been rumours going around that mobile websites will soon be ranked higher than the standard website. Here at Internet Genie we have a mobile website and a non mobile compatible website and already the mobile website has overtaken and produces more leads than our non mobile compatible website. In 2013 smartphone internet searches were starting to overtake standard PC searches and it is expected that more searches will be done on smartphones in 2014 than their was in 2013, so how will this effect search engines like Google?
After hearing a few rumours about an algorithm update we had a look on the Official Google Webmaster Blog and sure enough we found evidence that states an algorithm update to favour a mobile website over a conventional website. One post we found on the Official Google Webmaster Blog mentioned "To improve the search experience for smartphone users and address their pain points, we plan to roll out several ranking changes in the near future that address sites that are misconfigured for smartphone users" meaning sites that are not mobile websites will be penalised and de-ranked. Almost all SEO previously done on a conventional website will be useless when the algorithm update comes along so action will need to be taken to keep your site on page one naturally…
About a Mobile Website:

A mobile website is much different from a non mobile website in the way in which it is displayed for smartphone users. A non mobile website displays differently on a mobile device than a on a PC and makes the user experience bad on a smartphone, with the increase of searches done via a smartphone device it is important that you have a mobile website ready for the big change. Mobile websites are the way forward to hold a good rank in Google search results…

Here at Internet Genie we specialise in creating mobile websites and have done for the last few years. Through trial and error we now know exactly how a mobile website needs to be in order to generate leads and/or increase the ranks of your site when the next algorithm changes take place. We have created over 100 mobile websites for clients all over the globe some of which are now converting up to 20% more due to their mobile website!

If you are serious about the ranking of your website and don't want to get penalised when Google release the new algorithm update then it is advised to have a mobile website created to enhance the users experience on smartphone devices. Our own mobile website is responsible for generating over 44% of our leads from smartphone devices, and in your industry the search volume on smartphone devices could be more so you can really see the need for a mobile website!

Designing a Mobile Website: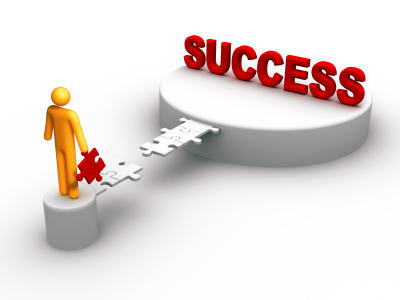 Many website designers will not yet know about this new algorithm update that's soon to take place or they are simply ignoring it due to not understanding how to make a non mobile website a mobile website, but we aren't ignoring it and we do know how to make a mobile compatible website! Mobile websites need to be set out correctly for smartphone devices and re-developed to make your site a mobile website. We have been making mobile websites for a few years now and the growth in smartphone searches are always increasing at a steady rate, we are an internet marketing company and we have access to mobile search statistics. Last year smartphone searches started at 11% and now this has increase to more than 36% and in our industry alone over 44% of our leads are coming from mobile devices.
There has never been a better time to have a mobile website and we can create mobile websites at a good price. Mobile websites are a must to ensure your current site does not get penalised or de-ranked by Google's search engine.
About us:

We are Internet Genie also known as Search Genies. We specialise in all major online marketing staratergies including the powerful Google Adwords, Search Engine Optimisation and also Website Development.

In the past we have created numerous mobile websites that work perfectly on any mobile device. As i have previously mentioned mobile websites are the next big thing with Google so to receive a free quote based on your needs and the infrastructure of the mobile site you require call us today on 01902 267688 or 0203 0518513.

The Biggest Google Ranking Upset Is Going to Happen… We Don't Know When But It Will Happen & It Will Be Soon!

To Receive Free Consultation Call Us Today…