Graco makes many high quality products for babies, including baby walkers. A baby walker is a great support as a little one begins to stand and move around the room.Parents that wish to buy a Graco baby walker should consider its key features.
Overview of Graco Baby Walkers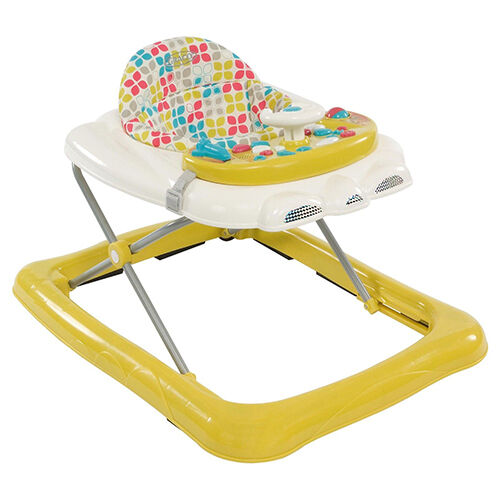 Graco baby walkers help babies to develop the muscles in their legs, backs, and arms as they learn to walk by helping them to stay upright in a safe and secure way. Children can hold on to the baby walker and explore their world from a standing position. This offers babies freedom of movement while supporting them so that they do not fall and hurt themselves as they develop their coordination. Many baby walkers are made from wood, but there are also Graco products with high quality plastic and metal frames. The walkers are ideal for babies from 6 to 12 months old that weigh up to 12 kilograms. They are not intended for children that are already walking comfortably without any help.
Features of Graco Baby Walkers
Graco Discovery walkers have a removable seat with thick padding that is comfortable for children. It is covered in stain-resistant material, which makes it extremely easy to clean. Parents can adjust the height of the walker easily so that children can continue to use it as they grow. Discovery baby walkers have an ultra-flat folding style, which makes them easy to store and transport. They come in a number of colours that are suitable for boys and girls. Graco baby walkers have single-direction rear wheels, which help to keep children from accidentally rolling backwards and allow them to develop the forward motion associated with walking.
Play Tray for Graco Baby Walkers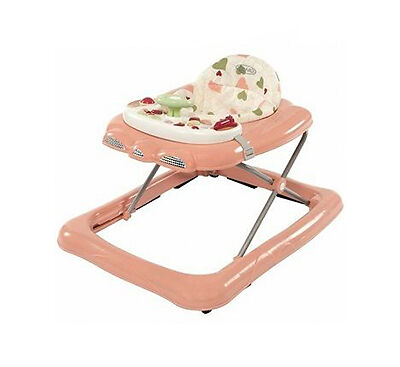 Graco Discovery baby walkers have a play tray that keeps children stimulated and entertained while they learn to walk. The play tray is fully removable to make it easy to clean. It features many brightly coloured switches, levers, and buttons that light up and make sounds. These are powered by two AA batteries. There is also a toy steering wheel in the middle of the play tray, which gives babies an object to hold as they play or walk.