A mobility scooter is a really useful aid to independent living if you find it difficult to walk more than a few yards. It can help you get to the shops, visit friends, or simply enjoy the freedom of getting out and about on your own. Modern mobility scooters are easy to use and maintain and cheap to run, but with such a wide range available it can be difficult to choose the right one for your needs. Remember, you will hope to use your scooter for many years, so it's important to take some time to make the right decision. Use this guide to help you with this.
The first question to ask yourself is "Do I really need a mobility scooter?". Maybe you can walk quite well and just need a little bit of support from a rollator or triwalker. Or perhaps you never go out on your own and are happy for a friend or relative to push you in a wheelchair. If that's the case, why pay £500 - £3000 for a scooter when you can buy a rollator for under £100 or a decent wheelchair for about £200?
Secondly, are you confident that you can handle a mobility scooter? It's important that you don't have any problems with your sight or hearing, or any other medical condition that might make it unsafe to drive your scooter. Remember you need to be able to sit up comfortably and you will need a certain amount of strength in your hands to operate the steering.
You also need to consider storage of your scooter. Do you have somewhere secure for this - perhaps a lockable shed or a garage? Scooter batteries need to be charged every day so it's useful if your storage area has an electricity supply to allow you to do this without removing them from the scooter. If you intend to charge the batteries in the house, away from the scooter, consider whether you or someone you live with can lift and carry them to the charging point.
If you're confident that you need a scooter and can handle and store it, you can now start thinking about your needs.
Do you want to transport your scooter by car
If you want to carry your scooter in your car boot, you will need a compact model which can be separated into smaller parts for transport, such as the Prism or Kite ranges. Alternatively, the Monarch Mobie can be folded in a matter of seconds. You will, of course, need to consider how you will lift the scooter in and out of the boot - the Mobie weighs around 50lb and most other compact scooters around twice that. These scooters all have a maximum speed of 4mph and are only suitable for pavement use.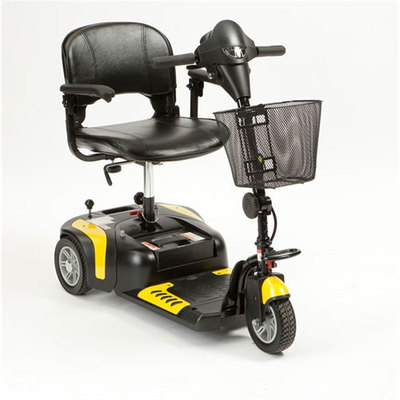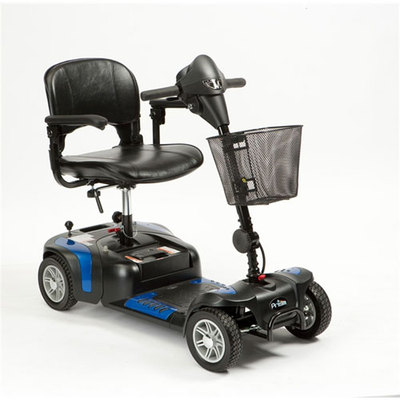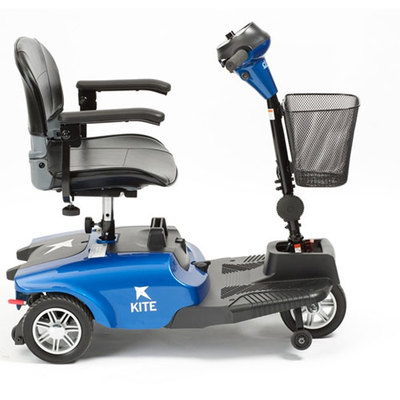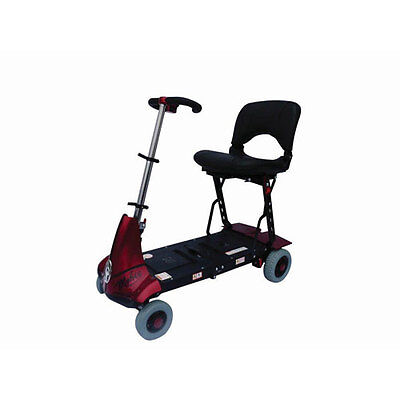 Do you want to use your scooter on the road?
If so, then you need what the Department of Transport refers to as a Class 3 invalid carriage, which must have the following features :-
a maximum unladen weight of 150 kilograms
a maximum width of 0.85 metres
a device to limit its speed to 4mph
a maximum speed of 8mph
an efficient braking system
front and rear lights and reflectors
direction indicators able to operate as a hazard warning signal
an audible horn
a rear view mirror
an amber flashing light if it's to be used on a dual carriageway
Examples of these include the Aviator, Royale, Sport Rider and Cobra scooters. It is generally safe to assume that all scooters capable of a speed of 6mph or above may be used on the road, but always check before buying. You will need to apply for a tax disc for one of these scooters - this is free of charge but required by law. When using one of these scooters on the pavement you must not exceed a speed of 4mph.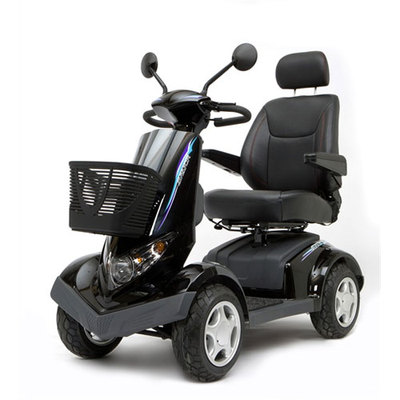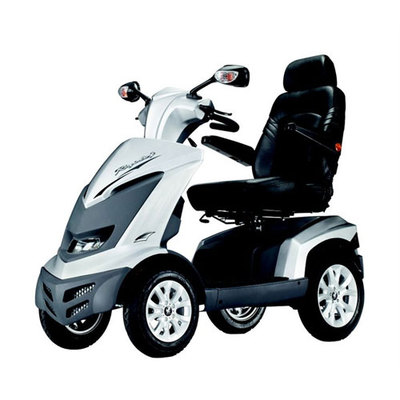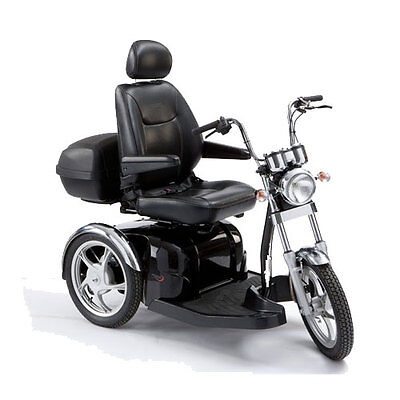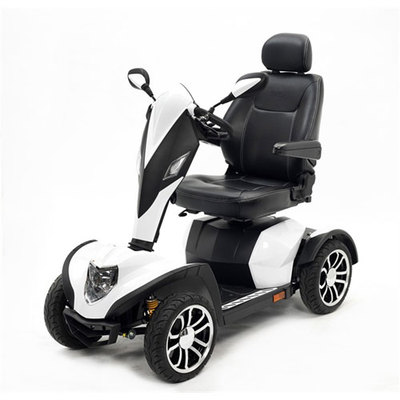 If you only plan to use your scooter on the pavement, then one of the compact scooters described above would be more suitable.


When will you be using your scooter?
The likelihood is that you will be using your scooter during the hours of daylight. If you expect to use it at night, remember that road scooters have lights, which will allow you to see and be seen. Lights are not usually found on pavement scooters.


How far will you want to travel?
Smaller scooters, such as the Prism and Kite ranges tend to have a maximum range of 10 miles on a full battery charge. This increases, generally with scooter size and price, to 30 miles in the case of the Aviator, Cobra, Royale and Sport Rider. It's important to note, however, that this distance can vary depending on terrain, battery condition and your weight.
Buying a mobility scooter on the internet
Buying a mobility scooter on the internet can save you a lot of money over buying on the high street, but you need to take care. Some internet sellers will deliver your scooter to your doorstep in a large heavy box, needing some degree of assembly, with no instruction on its use other than a manual badly translated from Chinese. Great Range Mobility Limited, along with all good internet sellers, offer engineer delivery with all our scooters. This includes :-
unloading, unpacking and assembling the scooter
demonstrating all the scooter controls
demonstrating how to charge the battery
checking that you can operate your scooter safely
taking away all packaging
We believe that this service is so important that we include it in the price of all our scooters except for the Mobie, which is simple to unfold and use straight from the relatively small box, although engineer delivery can still be provided as an optional extra if required.
We also use our engineers to handle any warranty issues which arise, and can offer you annual servicing.