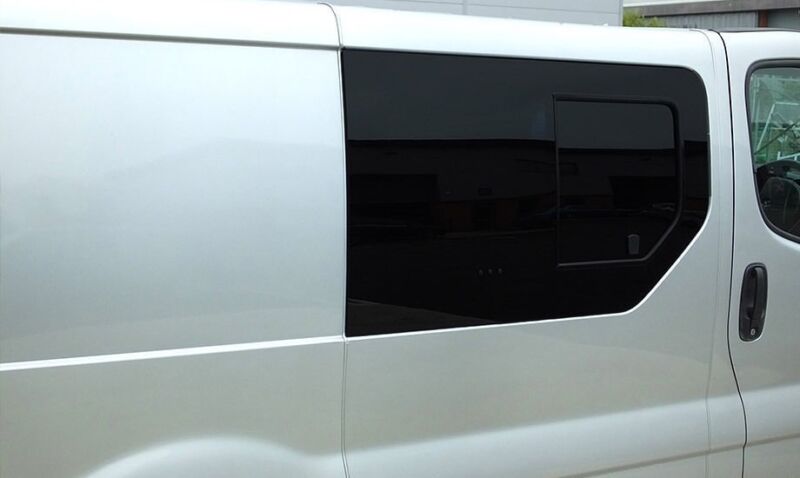 Whether you're converting your van into a crew van, day van, camper or minibus, chances are you'll need to install a van conversion window. With so many different combinations though, it can get confusing and the last thing you want to do is order the wrong window!

This guide walks you through the process of choosing your van windows so that you can select the right one.
POSITION

The image below illustrates the different van conversion windows that can be installed. We've listed the correct terminology for each position and some other tips to help you accurately describe it.

Side
- Left Hand (LH) - the left hand refers to the Passenger or Nearside
- Right Hand (RH) - the right hand refers to the Driver or Offside

Position
- Sliding Door
- Side Panel - when a van has a single sliding side load door, the area opposite is referred to as the side panel.
- Mid - the mid window is found on larger vans like the Mercedes Sprinter.
- Rear 1/4
- Rear Doors


Vehicle Specifics
With some makes and models, the van windows are different depending on roof height and wheelbase. If you aren't sure which wheelbase you have, it's always worth checking the dimensions first. If these don't seem to make sense, get in touch - you can either call us on 01270 536900.
FIXED OR OPENING?

In the sliding door and side panel positions, there's often a choice of fixed or opening side windows. A fixed window is a standard piece of glass where as the opening window is supplied with a smaller opening section to allow air into the van.

Choosing the correct window to suit you is obviously down to preference, but do keep in mind that you can mix and match - for example we supply lots of T5 side window kits with 1x fixed and 1x opening.
TINT
Tint level is an area that can cause a lot of confusion but in reality, it's actually pretty straight forward. Displayed as a percentage, the tint level refers to the amount of light (or light transmission) that the window will let through. So, the lower the percentage, the darker the tint.
When looking at our range of van conversion windows, you'll see two level of tints; Clear & Dark Tint. Here's the tint level info for each:
Clear: approx. 90%

Dark Tint: approx. 30%

INSTALLATION

Again, how you install your van windows is a matter of preference. If you're unsure about the process, ask a professional for a quote - a local camper converter, a local windscreen replacement company or someone with van conversion experience should be able to assist.

If you're planning on installing yourself, make sure you get hold of a suitable glazing adhesive & the interior rubber trim to finish off.