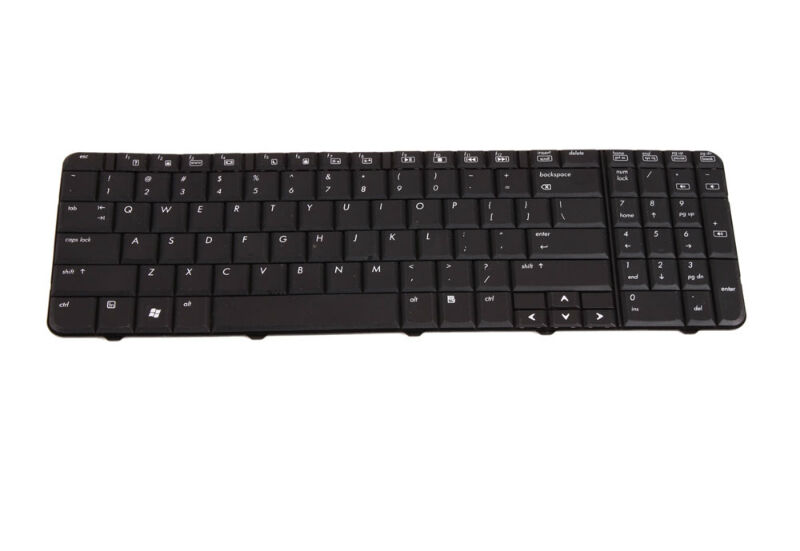 Laptops are the workhorses of the mobile computing world, and consumers demand a lot from these pint-sized powerhouses. While laptops are typically designed for durability, even the best models run into trouble during the strenuous demands of an everyday workweek. They are stuffed into bags, dropped on floors, and suffer repeated spilled from cups of coffee or other liquids. All of this abuse takes its toll on the computer, and one of the first things to possibly malfunction is the keyboard. However, just because the keyboard is acting up, does not mean that an entirely new computer must be purchased.
Consumers can easily buy replacement parts available from online websites like eBay, and perform the repair job at home for a much lower cost. Professional installation is another option for installing a new keyboard for the technologically impaired. When it comes to shopping for an affordable replacement keyboard, buyers need to know their computer model, as well as understand a few basic concepts about buying computer parts.
Common Keyboard Issues
The first step to buying an affordable keyboard is to make sure that the problem is just with the keyboard itself, and not something that is wrong with the computer as a whole. Unlike desktop computers which feature heavy keyboards, laptop keyboards are smaller and lighter. Their construction also makes them more susceptible to damage.
Buyers should only get a new keyboard if the problem with their current one is beyond repair. For example, a spilled soda that is quickly mopped up, does not always mean a new keyboard must be purchased. A spilled soda that makes the laptop start sparking likely means an entirely new laptop is needed. However, a spilled soda that causes several keys to stop working, does mean that a new keyboard is required. Make sure the issue is with the keyboard, not the laptop itself.
Sticking Keys
One of the biggest annoyances when it comes to laptop keyboards is how easily the keys can become unstuck from their base. Again, this is due to the smaller construction of the keyboard. Essentially, a key is just a piece of plastic resting on top of a button. Sometimes when the keyboard is mashed too hard by either a drop, or just repeatedly pressing the same button, the key gets unstuck from its base. When this occurs, there is no reason to buy an entirely new keyboard. Simply pop the key out and then slide it back into place. Be careful when popping the key out from the keyboard due to the fact that if it does become broken, then you need a new keyboard or possibly even new keys.
Warranty
Most laptops that are sold are accompanied by a manufacturer's warranty. Buyers can also get an extended warranty policy sometimes from the store where they purchased the laptop. It is worth checking to see if the computer is still under warranty before spending money on a new keyboard. Most warranty policies cover every part of the computer, including the keyboard, and subsequently replace it for free.
This being said, customers can sometimes lose their warranty if they try to replace the keyboard themselves and fail. Therefore, if the laptop is still under warranty, bring it back to the store where it was purchased, or mail it directly to the manufacturer. Do not lose the warranty by attempting to fix the problem and only succeed in making it worse.
Finding Laptop Parts
After the computer problem is determined to be linked to the keyboard, it is time to start looking for a replacement part. Most stores do not sell replacement computer parts, but the Internet is a gold mine when it comes to finding them. eBay sells everything under the sun, including new and refurbished computer parts, so it is a good place to begin searching.
Determining Keyboard Part
The first step to buying a new keyboard is to make sure that the correct one is purchased. Keyboards are not interchangeable, and one keyboard that might work for an Apple computer, does not necessarily mean that it works for a Dell. Furthermore, even computers that are made by the same manufacturer in different models are unique, and therefore one does not always fit into another. Keyboards are also set up slightly different in how the keys are placed.
| Name | Key Placement |
| --- | --- |
| | Standard |
| | Replaces 'Y' with 'Z' |
| | Replaces 'Q' and 'W' with 'A' and 'Z' |
Begin by determining the manufacturer of the computer. This is the company name that is branded onto the computer. Once the consumer knows this, then they must get the model number. This part is a little bit tricky, but the exact number must be known so that the keyboard can match the computer. The easiest way to find the model number is to click 'start' on the computer, and then right click the 'my computer' icon. This opens up a new file with several options. The owner should click the 'my properties' icon, and in most cases both the model number and serial number should be listed there. Only the model number is needed.
Another way to find the model number is to check the label underneath the laptop. Many manufacturers include the model number here. If there is no model number on the label, or the entire label went missing, then check under the 'my computer' icon.
Keyboard Condition
There are three options when it comes to purchasing a keyboard: new, used, or refurbished. It is usually more affordable to purchase a used or refurbished keyboard, especially with the more expensive computers. However, this is not always the best option.
New
New condition means just what it says. The keyboard is brand new, and has never been used by anyone. While new parts are more expensive than used parts, they do carry some benefits. Besides being assured that the product has never been used before, buyers can also get a warranty on the part. This means that if something does go wrong, the manufacturer pays to fix it.
Refurbished
Keyboards that are sold in 'like-new' condition, have typically been refurbished at some point in time. This means that it is a used keyboard but that it has been fixed to work like new once more. Refurbished parts are slightly more expensive than used parts because some work has been done to get them back in working order. Computer professionals claim that there is little difference between a refurbished keyboard and a new one, so buyers who are on a tight budget but still want to purchase a high quality part, should look into refurbished parts.
Used
Used parts have been previously owned, but unlike refurbished items, nothing has been done to them. They are the least expensive of all three types, but buying a used part also carries some risk. Because no work has been done to the item, the consumer cannot tell how well the used item is going to work. If the laptop was well taken care of, then the used part should work almost as well as a new one. However, due to the fragile nature of laptops, this is rarely the case. Consumers are advised against buying used parts unless they can clearly determine that the item is still in good working order.
eBay sellers often have used parts for sale. One way that these sellers ensure that their products are high quality is that they test the keyboard. If a seller states that the item was tested and works fine, then it should perform as stated. However, do not trust a seller's word alone without seeing pictures of the item.
How to Buy Laptop Keyboards on eBay
When it comes to eBay, there are several methods a consumer can use to find and buy laptop parts. As previously mentioned, eBay rules the roost when it comes to computer parts. Consumers can find keyboards for all types of laptops, even those old, heavy models made over 10 years ago.
One of the neat things about using eBay is that buyers can purchase an individual key or two for spare parts. This comes in handy if one key breaks off, or, as stated earlier, the buyer breaks a key that they are trying to get unstuck from the keypad. Simply type in 'laptop keyboard spare keys' to return individual key results.
For those looking to get an entire keyboard, type 'laptop full keyboard' into the search box. This pulls up all results for complete keyboards, but at this point the list of results is too large to be very helpful. Narrow the results further by the manufacturer, such as 'Acer laptop keyboard', or whichever brand fits your search criterion. You also need to include the model number for the most accurate results.
Conclusion
eBay makes buying an affordable replacement keyboard an easy process. Many laptops suffer from keyboard problems because they lack the durability of desktop models, but this does not mean the owner must buy an entirely new computer. Be a smart shopper and just get a replacement laptop keyboard instead. First, make sure that the problem is related to the keyboard and not something else. Secondly, examine the keyboard and see if it truly needs replacing, or if a quick fix is all that is necessary.
Sometimes a single key or two is all that is needed to restore an old keyboard, but this is not always the case. When it comes to purchasing an entirely new keyboard, make sure that it matches up the manufacturer part and that it is in good condition. Keyboards are often sold in new, refurbished, or used condition, and the buyer must carefully select which option works best for them before committing to a final purchase.