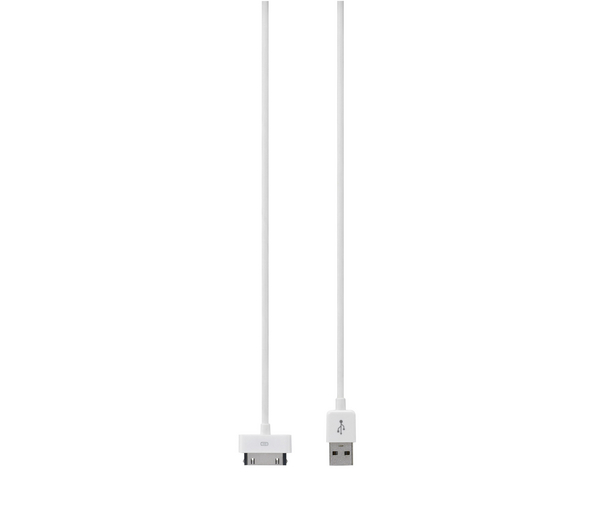 Buying Compatible Mobile Phone Chargers and Docks
Any mobile phone charger or dock will serve the primary purpose of charging the phone. If that charger or dock isn't compatible with the phone, it is redundant. When choosing an appropriate charger, it is, therefore, important to conduct enough research to be sure the charger will work effectively. To make sure of this, always check with the manufacturer and read the descriptions of the charger to see which phones they work with. In most cases, manufacturer chargers will work with a variety of their own phones. For example, a Nokia charger will work with a host of different Nokia phones. However, always check to be sure.
Uses for Mobile Phone Chargers and Docks
There are a variety of different types of chargers and docks, and so buying those that are fit for purpose is important.
Home and Office-Based Chargers and Docks
The most common chargers will be used for fixed use. In other words, they will require a fixed plug socket from which they draw their electricity to charge the phone. Many of these fixed chargers will, however, be detachable, and will connect to the plug using a USB cable. This cable can then be attached to computers and laptops as well, thus enabling mobile charging of a phone. Docks, however, are always fixed as they need to be plugged into the wall. These come in a variety of different designs, with some that provide a single docking space for the mobile phone, and others that provide multiple docking stations. Of course, these docks are made by manufacturer, and are not available for all types of phones. In addition, however, they can also come with various functions. One popular secondary function is to use the dock as a music player. For example, iPhones can be connected to an iPhone compatible music dock to play music and be charged simultaneously. On top of this, they can be used at the same time to send texts, surf the web, or use apps.
Travel and Car Chargers
Other types of chargers are used on the move. Car chargers, for example, can be plugged into the cigarette socket in the car. The charger will then draw energy from the car's battery and use this to charge the phone. These chargers are excellent for those who are continually on the move. Travel chargers are portable chargers that are battery powered. Many of these are very small and can easily be carried around from place to place. They are excellent for emergencies and when a quick bit of extra charge is needed.
Alternative Chargers
There are several others types of charger that can be used away from sources of electricity. One of these is the solar powered charger that will use the solar energy of the sun to charge the phone. These come in a range of sizes, with the larger solar cells able to generate a lot more energy. Another alternative is the fuel cell charger, although these are harder to come by and, therefore, more difficult to replace. They are quite efficient and tend to charge phones fairly quickly. Finally, hand-wound chargers can be used to manually charge the phone, although they aren't hugely efficient of long lasting.
Universal Chargers
For those who have several types of phones, either for their own use or as part of a houseold, a universal charger might be a good option. These have a series of connectors that correspond to different mobile phone brands, such as Nokia, Sony, Samsung, and so on. Since they are compatible with a range of different phones, they are both highly convenient and efficient.
Factors to Consider When Buying Mobile Phone Chargers
In order to get the right charger, it is important to consider a variety of different factors. These will include some of the following.
Size
It is important that the charger is lightweight and easy to carry. This may not be as important for fixed chargers that stay in the home or office, but is certainly a huge concern for portable versions.
Flexibility
Chargers that are compatible with a variety of different phones are useful, not only for personal use, but for others who may need to charge their phones. In addition to this, mobile chargers that are battery powered are best if they can be used with a variety of different batteries.
Safety
AC adapters are best for chargers and docks that are being used in the home or office. In addition, look for chargers that will work at a low voltage and those that have protection against short-circuiting.
OEM and Non-OEM
OEM stands for original equipment manufacturer. Chargers that are OEM are made by the same manufacturer who made the phone. They are, therefore, guaranteed to be made from quality materials and will be exactly the same as the original charger that came with the phone. Non-OEM chargers, however, can be made by a variety of companies, meaning the quality is not guaranteed. If choosing a non-OEM charger, be sure to do plenty of research to ensure that they are well rated. The benefit of these, however, is that they can be a lot cheaper.
Price
When buying any product, price is an important consideration. If funds are low, a simple wall socket plug will be best if a regular charger is needed. If a portable charger is needed, look for basic and affordable options, but be sure to check ratings and reviews before buying. If funds aren't such a concern, buying a docking station may be a good option for fixed charging points in the home or office. However, bear in mind that these can be cumbersome and are more difficult to move around than regular plug socket chargers.
Finding Chargers and Docks on eBay
If buying a charger or dock on eBay, it will be simple to conduct research into sellers, both larger online sellers and single sellers. This is important regardless as to whether the item is being bought brand new or used. In order to find suitable products on eBay, first navigate to the main homepage. Once there, click on the link down the left hand side entitled Electronics & Technology. This will direct the browser to the electronics page. From here, click on Mobile Phones & Communication and then Mobile Phone Accessories. Next, check down the list of tabs on the left hand side of the page and click on the Chargers & Docks link. In order to narrow down the search to more specific listings, there are several things that can be done. First, click on the different boxes along the left of the page relating to type, brand, condition, and so on. For example, for car chargers, click on the Car Charger box and this will list only those items within this category. In order to get really specific, use the search function located at the top of the page. Type in keywords that relate to the product being searched for, such as "Nokia car chargers brand new" and a highly targeted list of results will be generated. Now it is simply a case of looking through these listings to find an appropriate product to buy.
Conclusion
When shopping for mobile phone chargers, it is essential that both compatibility and use are taken into account. Buying a charger that works with the right phone, and that is fit for purpose, is crucial. Thankfully, there are a variety of different chargers and docks to choose from to fulfil any need. It is important to consider the above points to select an appropriate charger or dock. Once this has been done, start searching through the eBay listings to find the right product.