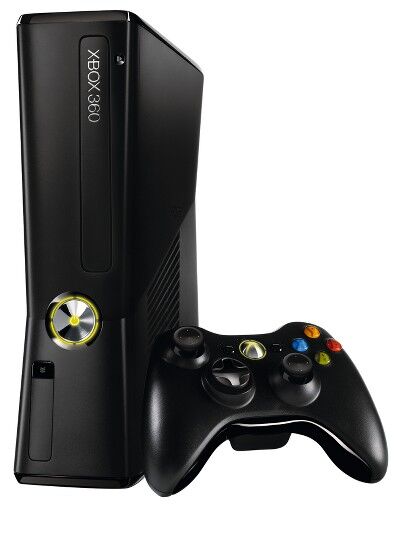 Students of different age groups continue to remain the largest market segment to which the video game industry caters, and it is not uncommon to find students looking for game items to enhance game play. With competitiveness ruling the roost and high scores being broken on an ongoing basis, the need to continuously improve seems to be the order of the day, and an assortment of game items and accessories aimed at improving game play continue to flood the market. Not all, however, are designed to work with all other video games and consoles, thereby requiring students to exercise some caution when buying them.
Students, for example, can find specific game items designed to be used with specific console brands, like Playstation 3, Wii, and Xbox 360; and they can expect to find a range of game items designed to enhance the PC game playing experience as well. In addition, these accessories are often designed to be used with specific genres like racing, shooting, and music, which is an aspect that requires buyers' attention as well. When it comes to buying game play items, while regular brick-and-mortar shops do present buyers with alternatives, online platforms like eBay are known to present them with a wider range of options.
Game Items to Enhance PC Game Playing
Students can find various game play items that can be used to better the PC game playing experience, and two highly recommended items include: a gaming keyboard and a gaming mouse.
Gaming Keyboard and Mouse
The use of a gaming keyboard along with a gaming mouse can have a significant effect on the game playing experience because of the special features these devices offer. Logitech's G15 keyboard, for example, is designed for PC game playing, and comes with Logitech's unique GamePanel LCD that allows users to receive a variety of information, while also allowing them to create macros that can be effected through single keyboard strokes. Saitek's Cyborg keyboard is designed for gaming, and comes with programmable features, metal-plated key caps, and back lighting.
A gaming mouse can also be used to good effect when playing games, given that these devices come with specific game playing functionalities, like programmable buttons, the ability to store profiles, laser sensors that offer pinpoint precision, and so on. The Logitech G9, for example, allows users to store up to five profiles, customise its LEDs, and it comes with interchangeable grips. The Razer DeathAdder comes with five programmable buttons, offers lighting fast speed, and is known to deliver high levels of accuracy.
Other Game Items for PCs
Mouse mats, racing wheels, flight controllers, and specialised gaming keypads are also made available to be used with PCs, and these, when used with suitable games, can work wonders in bettering a student's game playing experience. When it comes to gaming mats, good options are those that offer dual side usage, come with abrasion-resistant, non-slip, and anti-reflective coatings on their surfaces, and offer hard and durable surfaces that enable smooth mouse swiping.
When it comes to racing wheels, the Logitech G27 offers a good alternative, and it comes with pedals and a shifter, and the wheel comes with 16 programmable buttons. Saitek's ST90 Flight Controller is a good flight controller alternative for PCs, and is designed to be used by right- and left-handed users alike. It comes with LED indicators, four-position digital throttle, a rapid fire trigger, and two fire buttons. The 16-button keypad offered by Razer Nostromo is a good example of a specialised game keypad, offering users an ergonomic design coupled with the ability to execute their gaming commands in an easier and more intuitive manner.
Game Items to Enhance PlayStation 3 Game Playing
Sony makes a number of game items aimed at enhancing game play when using the Playstation 3 , which are made with specific uses in mind. The PlayStation Move Motion Controller can be used with a number of sports and battle-based games. The PlayStation Move Sharp Shooter is ideal to be used with shooting games and comes with a pump action barrel, a reload button, two digital triggers, and three firing modes. The PlayStation Move Racing Wheel can be used to control cars, motorbikes, and planes alike, owing to its handlebars that can be opened and closed suitably, and allows users to throttle up and change gears. The Thrustmaster T500 RS is made specially to be used when playing Gran Turismo 5, and this device offers users precision acceleration, braking, and steering capabilities. The DUALSHOCK 3 wireless controller uses Bluetooth technology to give users a wireless controller, and in addition to vibrating during game play at critical moments, it also comes with the "SIXAXIS" motion technology. The PlayStation 3 wireless keyboard allows users to enter text with relative ease.
Students also have the option to turn to a number of third-party manufactured game items designed to enhance PS3 game play, and examples of these include the Saitek Aviator controller and the WWE All Stars BrawlStick.
Game Items to Enhance Wii Game Playing
Nintendo's Wii finds favour with many students, and the good news is that they have a number of game items to turn to as well when it comes to the possibility of enhancing the game playing experience. Students can find a number of Nintendo manufactured game play items designed for specific genres, as the table below helps to illustrate.
Game Play Item

Characteristics

Compatible Games

Interprets feet movement

DanceDanceRevolution

Horizon Riders

EA SPORTS Active 2

Punch-Out

Wii MotionPlus

Increased motion sensing capabilities

Virtua Tennis 4

The Legend of Zelda: Skyward Sword

Wii Sports Resort

Increased control and accuracy

Actual steering-like feel

Mario Kart Wii

NASCAR The Game 2011

Crash Car Racer

Wii Zapper

Precision aiming

Heavy Fire: Black Arms

Cabela's Big Game Hunter 2012

Call of Duty: World at War
These game play items, it has been noticed, can be used with various games that can be played with Wii's regular motion control remote and nunchuck, and the simple reason behind students turning to these in such scenarios is that they help to enhance the game playing experience. Also, as with game items for Playstation 3, buyers do have the option to turn to third-party manufactured alternatives when it comes to looking for Wii-related game items.
Game Items to Enhance Xbox 360 Game Playing
Like Sony and Nintendo, Microsoft also makes a number of accessories aimed at enhancing the game playing experience when used with Xbox or Xbox 360 . The Xbox wireless controller gives users the ability to indulge in playing games from distances of up to 9.14 m, and offers up to 40 hours of consecutive game play. The Microsoft Messenger Kit gives students the ability to use their gaming consoles to chat with their friends; the Xbox 360 Wireless Speed Wheel enhances the game playing experience when it comes to any driving related game; and the Xbox 360 Chatpad can be compared to PlayStation 3's wireless keyboard.
Enhancing the Audio Experience
A number of gaming aficionados place considerable importance on the headsets that they use because the audio experience can have a significant impact on the overall game playing experience. This is probably why almost every prominent gaming console maker also sells gaming headphones, and buyers have various third-party alternatives to turn to as well. Compatibility, however, should be addressed before buying a third-party headset because not all headsets are compatible with all platforms. For example, while the TURTLE BEACH Earforce PX3 Wireless Gaming Headset is compatible with Mac and PC as well as Xbox 360 and PS3, the TURTLE BEACH Earforce Z6A Gaming Headset in only compatible with PCs.
Buying Game Items to Enhance Game Play on eBay
A number of students turn to eBay when looking for various items, which includes game items that can help them enhance their game playing experiences. eBay gives its users scores of options to search through, and while students can definitely expect to find game items for popular brands like Wii, Playstation 2 and 3, Xbox and Xbox 360, they can also expect to find an array of game items that can be used with PCs and Macs. In addition, students can also expect to find items that work with older consoles made by the likes of Sega and Atari.
Students looking for cheap or discounted game items can find it worth their while to search through the offerings on eBay because eBay gives them the ability to scout through a number of used, seller refurbished, and manufacturer refurbished game items. How much buyers are required to pay in the form of postage and packaging costs does vary from seller to seller, thereby requiring the attention of buyers who are on budgets.
Conclusion
The video game playing experience has come a long way since the time Donkey Kong was first played on Nintendo's dual-screen handheld video game, and it certainly won't be long before virtual reality enters into our living rooms through the video game console. Game items used to play most of the games in today's world are designed with very specific purposes, which helps them to enhance the game playing experience, allowing users to get a more realistic feel of things. In addition to the game items up to this point, students can also be found looking for game items with very specific purposes, and examples of these include guitar controllers as well as digital bowling balls.
When shopping directly through a console's manufacturer, compatibility should not really be a concern as long as the suitable genre is chosen, although this is definitely not the case when it comes to game items manufactured by various third-parties. For instance, while the Logitech Driving Force GT is compatible with Playstation 2 and Playstation 3, the Logitech Extreme 3D Pro PC USB Joystick is designed especially for PCs and Macs.