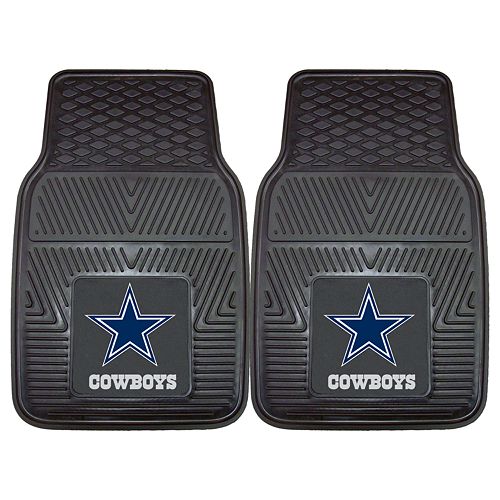 Having car mats in a vehicle is a great way to help keep carpeting or other car floor materials clean; however, there are other reasons to own car mats than for just that. Cars that receive a lot of use, especially in environments that are prone to making feet dirty, may need more than just a simple floor mat that came with the vehicle when they got it. There are different types of heavy duty car mats that vary in characteristics and intended purpose.
Knowing what type of heavy duty car mat is the right one for the car and the owner is helpful and can save the owner a lot of frustration by having to replace them again shortly down the road. Knowing how to shop on eBay can take a lot of the hassle out of an online shopping experience if it is understood how to find the things that are needed. Buying new car mats on eBay is a great way to find the right car mats every time.
Finding Heavy Duty Car Mats on eBay
Car floor mats often tend to wear out quicker in when used in high traffic conditions, causing them to be of little value to the owner. Replacing them with heavy duty car mats is a great investment and alternative that can save a lot of money in the future.
There is almost always more than one way to skin a cat, and like other things there is more than one way to search for heavy duty car mats on eBay. One of the quickest ways to find new floor mats for a car is to perform a search from the eBay homepage..
To begin a search, type in keywords related to the desired item into the search query box located at the top of the page. For example, if you want to find car mats for a Ford Focus, type the keywords "Ford Focus car mats&" into the search query box and click on the search icon. All of the results that have those keywords attached to them are then displayed to browse through for heavy duty models. The search can be made more refined by adding additional words to find the right heavy duty floor mats according to price, location, seller, and many other category filters.
Types of Heavy Duty Floor Mats
There is a wide selection of heavy duty floor mats that come in different shapes and sizes and are constructed from various materials. Each type has characteristics that can be appealing to the car owner depending on how soiled the car mats typically become. The chart below lists several different types of heavy duty car mats and notable characteristics of each.
| Type of Heavy Duty Floor Mat | Notable Characteristics |
| --- | --- |
| | Waterproof; heavy duty rubber construction, often with ribbed grips on bottom to keep them from slipping; great for snow, rain, and ice |
| | Often can be tailored to fit classic car style; waterproof and heavy duty recommend to protect interior |
| | Heavy duty nylon pile or rubber are most common types, made to be easily customizable for almost any vehicle with simple if any alterations |
The car mats listed in the table are only a fraction of the types of car mats that are available. When choosing a car mat, it is always a good idea to access the conditions that the passengers of the car are typically in.
Other Features of Heavy Duty Car Mats
There are other factors that can be used for consideration when purchasing heavy duty car mats for a vehicle. Besides the need for them being heavy duty, finding ones that also have other features that meet the needs of the passengers and vehicle is a good choice to obtain the most satisfaction from the purchase.
Absorbency
One thing that can be forgotten and often not thought of by people who are buying car mats is the need to consider their surroundings. The purpose of buying heavy duty car mats is to ensure that they last a long time and meet the needs of the passengers as well as the vehicle. For example, if people live in a region that has snow and ice in the winter, it may be a good idea to consider heavy duty car mats that have raised grips on the top. One of the reasons for this is that ice and melting snow can make floor mats slick. This can cause a potential for feet slipping while getting in and out of the vehicle or even while it is being driven.
Besides the benefit that comes from mats with raised grips, there are other features that can also be found in this variety of floor mat. Another popular choice to consider when it comes to buying heavy duty car mats to buy for a vehicle and the passengers to use are ones that are not only heavy duty, but that can also absorb the moisture from wet conditions.
Car mats that absorb moisture, such as heavy duty nylon carpet mats, not only help to aid traction for feet, they can also keep the carpet and floorboards under them dry and help preserve the interior. There are heavy duty car floor mats that offer both raised grips and nylon carpeting that work perfectly in situations such as this.
Non-Slip Grip
Heavy duty car mats that not only offer non-slip grip features on the tops but also on the bottoms of the mats are important as well. One of the most aggravating things about car floor mats is their tendency to move around on the floor of the car. Not only is it aggravating to have to constantly readjust them, but it can also pose a safety hazard to the driver.
Moreover, floor mats that move around can easily get caught under a gas pedal, brake pedal, or under the feet of the person who is driving the vehicle, which may lead to an accident. Buying car floor mats with non-slip grips underneath helps to keep the mats in place so they do not get bunched up under the driver's feet while driving.
Automotive Grade Materials
One of the more popular types of floor mats are ones that are made from automotive grade materials such as nylon plush. This grade of heavy duty car mats is often typically seen in many of the more expensive vehicle in order to preserve the look and feel of luxury. The thick heavy duty nylon plush mats typically are great for being absorbent and have thick rubber backings. This style of floor mat usually also comes with nonslip grip material located underneath the mat to keep it in place. The colour of the nylon plush ordinarily matches the colour of the interior carpet.
How to Buy Heavy Duty Car Mats on eBay
Shopping on eBay for items is convenient and saves time as you can find everything you need all in one place. Because there is always a large number of sellers on this online marketplace, it is easy to find heavy duty car mats in a wide variety of types and styles. To find the next floor mats for your car on eBay, you can begin by performing a keyword search from the eBay homepage..
Simply type words into the search query box that is located at the top of that page and click on the search icon. For example, if you want to browse through all the car mats eBay has to offer through their sellers, you would type in "car floor mats&" and click search. The results of your search are going to be displayed, and now all you have to do is to browse through the large variety of car floor mats that are at your disposal for purchase.
You can also refine your search by entering more specific words to narrow down the amount of results that you are given. In addition, you are also able to use the advance search option to further narrow down results that displays car mats within a desired location, price, or other category options.
Conclusion
Heavy duty car mats are a great accessory for any vehicle to have. They come in a variety of types that are easy to locate when searching on the eBay homepage or any subsequent web page on this site. Investing in heavy duty varieties of car mats helps to save money by not having to replace them as often, and it also aids in protecting the carpet and floorboards of the vehicle.
Since there is such a large variety of this style of car mat available, it is often helpful to review the different types to see what features they offer. Some car floor mats are more ideal for wet conditions because of their ability to grip the surface both above and below the mat. Understanding how to buy heavy duty floor mats on eBay is a great way to find the perfect car floor mats, any time, day or night.