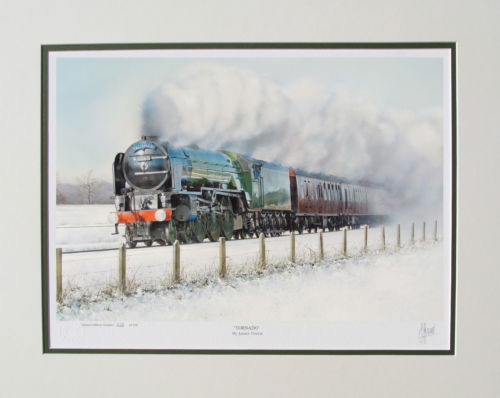 Art is a visual form that many people will love or hate; it is a fascinating medium that many people can spend hours discussing. Art has always been in demand, and hundreds of years ago one off pieces were highly sought after.
The debate has often been which type of edition of print has been better, the open edition or the limited edition? With the help of this guide the buyer can decide which one they prefer to purchase on eBay.
What are Prints?
Prints are the copy of an artist's work. These were traditional made using metal plates and inks to copy a painting in exact detail. Then many copies on paper as possible made until the plates wore out. Modern techniques have improved greatly since the first prints were produced and now nearly any artwork can have prints made.
The Difference between Limited Edition prints and Open Edition Prints
The difference between limited edition and open edition prints may seem small but the effect both have on the artists and value of the prints is vast. In the past, limited edition prints were made with lithograph plates on which a certain number of prints were made. The lithographs were then destroyed to make the print truly limited edition. Modern times have allowed print on demand to be widely available and reasonably priced, the debate of which is better is widely discussed by artists and print collectors alike. Deciding which one to buy can be difficult for the reader, so the advantages and disadvantages to limited and open edition prints are discussed below.
Advantages and Disadvantages to Buying Limited Edition Prints
Buying a Limited edition print may not appear as simple as first perceived, there are several advantages and disadvantages to buying limited edition work as the following table explains:
| | |
| --- | --- |
| Advantages | Disadvantages |
| Limited edition prints hold great value, especially if the artist has signed the piece. Limited edition prints will also come with a numbered certificate of authenticity signed by the artist. | Limited edition prints can be more expensive and some buyers are not interested in buying such prints as a type of investment. |
| Limited edition prints are often of very high value as the artist is often involved throughout the whole process. The quality of inks and paper will be higher compared to a large run of open edition prints that have been done quickly. | Some limited edition prints maybe difficult to find due to rarity. |
| Limited edition prints will also sell well on the secondary market in the future as the printers/publishers will only print items that they believe will gain value. | |
| Limited editions are often as good as buying a real piece of art by a famous artist. | |
Advantages and Disadvantages to Buying Open Edition Prints
Open edition prints offer advantages that limited edition prints have never done:
| | |
| --- | --- |
| Advantages | Disadvantages |
| As the run of prints can be limitless, the price of the print is low so many people can choose to buy wonderful prints of their favourite artists at the fraction of the price of limited edition pieces. | The value of the print is much lower than that of a limited edition print due to the chance of there being so many available. |
| Open editions can be of very high quality due to new printing technology. | Open edition prints can't be numbered and therefore tracked down by dealers and collectors even it is authentic. |
| Open editions are available for everyone to purchase and not just for art dealers. | There might not be a demand for the prints after a short period. |
| Artists are not capping their income by allowing as many prints to be made as needed. | |
| Open edition prints can be run on new and old artworks, so older art can be enjoyed by anyone at the fraction of the price | |
Advantages to Buying Prints on eBay
eBay is one of the most popular websites to buy prints and arts from. eBay's interface is user-friendly, which makes looking for interesting prints, whether limited edition or open edition very simple.
* The buyer can track down rare, limited edition prints with a few simple searches on eBay.
* The buyer can get open edition prints for very reasonable prices and from new and old artists.
* Prints, whether common or rare can be bought from anywhere in the world thanks to eBay.
The buyer will also want to consider some points before buying a limited edition or open edition print:
* Is the buyer interested in having the piece as an investment? If yes then limited edition is the perfect choice.
* Does the buyer want antique or new prints? If wishing for older prints then open edition prints allows the buyer to purchase prints of antique/vintage art.
* Budget? How much is the buyer willing to spend on a print? If the budget is small then open edition prints are perfect for the buyer to purchase.
Buying Limited and Open Edition Prints on eBay
To begin looking for prints the buyer can start on the eBay homepage www.ebay.co.uk and go to the Art portal, and then Prints. From there they have a choice to select the age of the print. Modern prints are more likely to be open edition due to the advance in printing technology. The buyer can select Contemporary (1980-Now) and from there they can chose Limited Edition or Open Edition Prints.
From there the buyer can choose to browse through many pages of listings until they find particular one they like. If the buyer has a particular artist in mind then the best way to find exact listings is to use the search function on eBay. They could for example search " Van Gogh Print" to look for a range of prints.
The type of print may be important to the buyer so the search term lithograph Picasso will bring up a huge range of prints of famous artworks. Such prints may not be of monetary value but the emotional value of the print will be great to the buyer. Giclee prints are also of high quality and therefore very collectable forms of prints. Signed prints will always have significant value, whether limited edition or open edition, and this is a good aspect to think of when looking at prints on eBay, especially if the artist's work is sought after.
The buyer can also select prints based on the subject and style they wish to view. From animals to realism , the buyer can define their search based on what they are after in a print. The medium of the print is also important to consider as the quality of the image will vary depending what has been used to print it.
The ways of making a purchase on eBay are:
Auctions allow the buyer to bid on the item, which is useful as it allows the buyer to put in a price they wish to pay for the item, but the buyer must be prepared to put their bid up if another buyer outbids them. At times it can be easy to become carried away when bidding on a much wanted item like a rare limited edition print, but the buyer must keep in mind they are entering a legally binding contract with the seller.
'Buy it now' options are ideal for buyers are happy to pay the price stated and who also wish to have the item shipped out as quickly as possible. The postage of the item will vary, private sellers may charge for postage whereas the bigger sellers may offer free postage.
The buyer must consider the following before purchasing anything from the seller:
Is the feedback good and are there many transactions? Are there any complaints from other customers? If at all unsure then don't proceed to bid on the item. Look at the seller's description, and if it's a store on eBay, see how long they have been trading for. Professional sellers will have been trading for a few years and be knowledgeable about their subject. If the print is a rare one, does the seller offer any type of insurance the period it is in transit?
A good seller will be keen to ensure the buyer is happy with the item, and if the buyer is unhappy with the item, eBay has policies which ensure the buyer's rights and protection. The buyer can pay using a number of different methods but PayPal is the quickest and most secure way of paying on eBay.
Looking After Limited Edition and Open Edition Prints
Prints are similar to paintings and shouldn't be treated any differently in where they should be hung and how they are framed. Avoid air tight frames as this will act like double glazing and trap any moisture which can lead to staining occurring on the print. Avoid hanging the print in direct sunlight; this will prevent the picture from fading over time. Don't hang the print over a heat source as this could distort the paper. Avoid handling the print with unclean hands as it will be difficult to remove any dirty marks on the paper.
Conclusion
The world of art is fraught with strong opinions, and in this matter the argument of Limited Edition vs. Open Edition prints leave many artists and printers feeling frustrated. eBay offers the buyer the chance to be able to search for one or the other in prints, so if a buyer is keen on limited edition prints, their search can be tailored to just limited edition prints. Whether the print is limited edition and rare or open edition and a common picture, the buyer can rest assured all of it can be found on eBay.