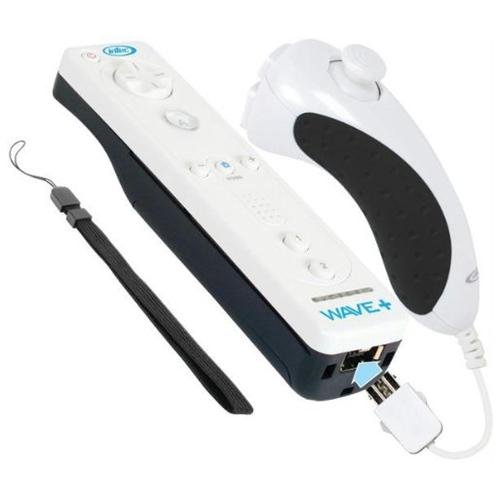 Racing games are very exciting to play, as they test skill, coordination, and even strategy sometimes. It is even more exciting when these games are played with motion sensors and cameras, since players can emulate the real motion of driving or riding a vehicle. However, on a student budget it is quite difficult to purchase the motion sensors and cameras needed for game consoles as these accessories can be quite pricey. Nevertheless, there is no need to lose hope because, with some smart planning, students can still own the desired motion sensor or camera for their racing games while sticking to their budget.
There are many different kinds of motion sensors and cameras, and students should purchase them according to the type of console that they own. All major gaming consoles, such as the PlayStation Move, the Xbox Kinect, and the Nintendo Wii, support motion gaming. Besides the type of console, there are other factors that students should consider, such as price and condition of the motion gaming accessories.
Motion Gaming and Racing Games
Motion gaming is possible on consoles where the players use their own body movements to interact with the game. This differs from conventional gaming where gamers use buttons or joysticks as a form of input for the game. Motion sensors and cameras detect the movement of a controller the player holds or the player's movements, and send the signals detected to the console, which, accordingly, translates those movements to the game avatar.
When talking about racing games specifically, motion gaming involves controlling the vehicle or avatar being raced using the player's own movements or a motion controller. Examples of popular racing games include Mario Kart Wii , Need for Speed Nitro , Excite Truck, Kinect Joy Ride , and Forza Motorsport 4 . When it comes to racing games, most motion sensors and cameras require players to position their hands as if they were holding a steering wheel and control their vehicle accordingly.
The Different Types of Motion Sensors and Cameras Used for Motion Gaming
Different gaming consoles use different types of motion sensors and cameras for sensor input. Before students buy motion sensors or cameras, they have to ensure that they are buying the right kind. Below is the basic information about the type of motion sensors and cameras used by major game consoles.
Nintendo Wii and Wii U
These two consoles use the Wii Remote as the motion sensor. The controller directly sends signals to the consoles regarding the player's movements. Each player in a game has an individual remote to detect their movements. For racing games, players can also opt to use a Wii Wheel for some realistic driving action. The Wii Wheel is not a special controller for racing games; it is merely an accessory into which the Wii Remote is inserted. Both types of Wii consoles do not use any cameras to detect movements.
Sony PlayStation 3
The PlayStation 3 has two motion gaming components, namely the PlayStation Move and the PlayStation Eye. The PlayStation Move is the hand-held controller that allows the player's movements to be detected by the PlayStation Eye, a camera of the PlayStation Move. Similar to the Wii Wheel, the PlayStation Move Racing Wheel can be used for more comfortable motion gaming for racing games. That does not mean that PlayStation 2 owners cannot enjoy motion gaming; the PlayStation EyeToy can be used for specific motion games made for the PlayStation 2. The EyeToy can only be used with the PlayStation 2, so buyers must be careful not to buy it for the PlayStation 3.
Microsoft Xbox 360
For the Xbox 360 , the Microsoft Kinect was created to allow faithful Xbox fans to enjoy motion gaming as well. The Kinect is a camera with a built-in microphone that detects the movements, faces, and voices of up to four players. The Kinect can also be used for games played on the PC version of Windows.
It is necessary for students to purchase the right type of motion sensor or camera for the console they have. Besides considering the type of motion sensor or camera they need to buy, students need to consider their budget. For most students, buying brand new, expensive motion sensors or cameras for their gaming consoles may be out of reach. However, there are other ways for them to own these gaming accessories without going over budget.
Purchasing Motion Sensors and Cameras for Racing Games on a Budget
Since many students are on a limited budget when it comes to buying accessories for video games, they may want to know some tips for finding good deals. Buying motion sensors and cameras on a budget is certainly possible if the buyer knows how. It is possible to buy used versions of these accessories, buy motion sensors and cameras in a bundle, or purchase the items locally for savings on shipping or transportation.
Buying Used Motion Sensors and Cameras
Buying used motion sensors and cameras is a great way to save money when shopping for these usually pricey accessories. After all, what the students want is something they can use. If the students decide to purchase these accessories used, then it is crucial to check the condition of the items before purchasing. The motion sensor or camera needs to be in good working condition and the console should be able to pick up its signals efficiently. If students have a little bit extra in their budget, then purchasing refurbished versions of the used accessories is an option too. Refurbished items have had some core parts replaced with new parts, and this makes them more reliable than the basic used motion sensors or cameras.
Buying Motion Sensors and Cameras in a Bundle
If the buyers have a few other friends or family members interested in purchasing motion sensors and cameras, then they can consider purchasing a bundle of these accessories. When bought in a bundle, gaming accessories tend to be cheaper than when bought individually. This way, students can afford new motion sensors or cameras, while not having to spend too much money. Prices tend to differ between different bundles, so buyers should definitely shop around before picking a retailer or distributor to purchase from.
Purchasing Motion Sensors and Cameras Locally
Sometimes the cost of purchasing gaming accessories is increased because students have to spend on transportation or shipping costs. By purchasing the items from retailers close to them, students can cut down some of the cost of purchasing a new motion sensor or camera. Of course, this may not always be possible, especially if the accessory is not available locally. That being said, if it is possible, students should consider this an option to cut down costs. These are only some of the things that students can do if they are on a small budget but want to purchase a motion sensor or camera for racing games.
Buying Motion Sensors and Cameras for Racing Games on eBay
If you have decided to look on eBay for a motion sensor or camera that you want to buy, that is certainly a good choice. Looking up items on eBay is quite easy; all you need to do is use the search bar available on the eBay home page. In this search bar, just enter in an appropriate search term that represents the item you are looking for, for example ' Wii Wheel ' or 'PlayStation Move''. Afterwards, click 'Search' and you will be directed to the search results page. Look through the various listings that appear, compare prices, and decide on which seller you wish to purchase from. Do not forget to check all the details of the listing properly before you finalise the purchase.
Look out for sellers that offer free shipping or accept local pick up to reduce the amount you have to pay for the item. On the product page, make sure you go through all the available information before purchasing. Also, whenever possible, purchase from sellers with a good feedback rating as this means many customers have had a positive experience carrying out transactions with them.
Conclusion
With the advent of motion gaming, racing games have become even more realistic than ever before. With motion gaming, playing these games is more immersive, and at the same time, the players move a lot more than when playing standard games, which makes gaming much more interesting. The key components of motion gaming are motion sensors and cameras,, which detect the players' movements to send to the game. Different gaming consoles use different motion sensors as part of their motion gaming system.
For students on a budget, there are several ways to reduce the cost of purchasing motion sensors and cameras. Students can opt to purchase used motion sensors or cameras, buy them in a bundle, or attempt purchasing them locally to cut back on shipping or transportation costs. A great place to start browsing around for motion sensors and cameras to purchase is eBay, as it is a very big marketplace where buyers have a variety of choices.