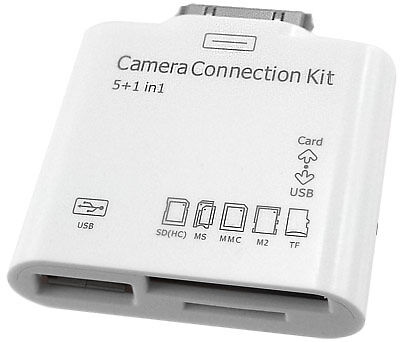 Types of Portable Memory Card Reader for Mobile Phones
USB flash drive mobile phone readers are very small and easily portable. Simply a small USB flash drive that allows the insertion of a SIM card. Most are full speed USB V1.1 or V2.0 connectivity. Check individual flash drives to make sure they are compatible with computer OS intended to be used. USB memory card readers allow for the content from the SIM card to be copied onto a computer for safekeeping. They also allow users to read and edit the telephone directory. Most USB SIM card readers come with an installation CD. USB memory card readers have more versatile functionality as they are able to read all SIM card types. Most USB memory card readers are All-In-One card readers that are able to read Micro and regular SIM cards, as well as other memory cards. The sleek and strong design is made of light aluminium metal. Most are identifiable by their rectangular shape with multiple memory card slots. USB all-in-one memory card readers come equipped with a USB cable for the user to attach to their computer. Once the USB cable is plugged in to the computer, insert a memory card and a window will pop up allowing the user to import their mobile phone's data. All-in-one readers are able to read and write files onto a memory card. LCD SIM Card Reader Backup Devices are used to back-up a mobile phone directory information from the SIM card. It will backup and restore phonebook data from a SIM card as well as allow a user to browse the names and numbers on its LCD Display. Some come equipped with a password setting to protect contacts' information.
What's Included in the Purchase
When considering buying a Mobile Phone Memory Card Reader, take some time and see what's included in the purchase. Some places offer the SIM card only, while others include the reader itself in the form of a simple USB stick and a CD to download the program. Some of these devices are only compatible with Windows and PC, so be aware prior to purchase to make sure the Memory Card Reader will function according to their system. Some Memory Card Readers don't include USB connectors, while others have them built in or included on the side separately. Some will include user manuals to help get the software installed on the computer.
Configuration
Some Mobile Phone Memory Card Readers have a unique configuration. Some will only be able to read Mobile Phone Memory Cards, while others can multi-task and read everything from Mobile Phone Memory Cards, Computer Memory Cards, Camera Memory Cards etc. These will have a better value for the buyer, as they read multiple formats. Others need to be installed with their unique program in order to be used (these will include the installation CD), while some are a "Plug and Play" scenario, which doesn't require any previous installation and is as easy as plugging in and getting started. Certain brands also support GSM, CDMA and 3G. Therefore, the buyer should be aware of what format their Mobile phone is running (3G or 4G).
Return Policy
Depending on the place of purchase, most sellers will offer returns on new or even refurbished items. Most online retailers offer a Return Policy. If the buyer is purchasing a used item or an item from another personal individual, then a return might not be possible, as the majority of all sales are final. When purchasing from an online store, make sure to check if returns are accepted and to calculate return postage. Often times, sellers may require the purchaser to pay for return shipping. Most online stores offer a fourteen-day money back guarantee; they can refund the buyer's money, send a new product or repair the product sent back. Check each store's policy to make an informed and confident purchase.
Warranty
The majority if not all Mobile Phone Memory Card Readers, offer warranties. Most warranties are included in the purchase and last for one year from the date of purchase. Again, this depends on the store as well as the product (each manufacturer varies). If the buyer is not interested in purchasing a warranty, it is still a good idea and a benefit to see what the product's warranty offers. A long and well-protected warranty signifies that the manufacturer believes in its product. A short warranty with a weak protection plan gives the buyer an idea of what to expect. Therefore, it is in the buyer's best interest to at least lake a look at the warranty being offered, even if they don't wish to purchase one, as it will provide them with a stronger decision.
Conclusion
Finding a Memory Card Reader for a Mobile Phone can be an easy task, as they are provided in multiple stores. They come in a variety of formats to meet each individual's specific needs. Sites such as eBay help bring the different variations all together on the computer screen, making the selection process that much easier. The prices for the mobile phone card readers tend to be affordable for most all budgets, and they can help avoid unnecessary data losses.