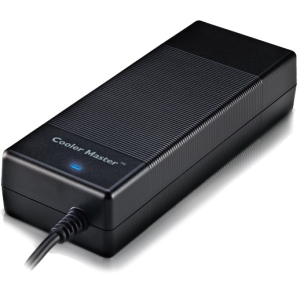 They are often ignored, but the most essential components for laptops are laptop power adapters. It is the one part most consumers do not realise the importance of until the moment it stops working. This main power source for a laptop provides it with its daily charge and keeps a user connected with the computer and the entire network of communication that is built into it. A lost or damaged laptop power adapter can prove disastrous for a laptop user, and many consumers have found themselves shopping for a replacement in a rush after misplacing this critical laptop accessory.
One of the larger catalogues of options when it comes to laptop power adapters is the online retail site eBay. This site works as an aggregator and brings together multiple sellers so that consumers can browse through the largest variety of choices. Learning how to find and purchase a laptop power cord on this site can greatly streamline the shopping process.
Buying a Laptop Power Adapter on eBay
Consumers who have never shopped on eBay do not have to feel overwhelmed by the variety of options. The site has designed a useful search interface that any consumer can use to find the power adapter that is needed. This interface is available on all the pages of the site. You can enter a keyword term, click search, and then begin reviewing the listings that result from this search. Before running a search, however, it can be a good idea to make sure that you have an understanding of the types of power adapters available in the marketplace and the options that are available to you.
How Power Adapters Work
Power adapters may all look similar, but there are specific parameters that define an adapter's performance and make it suitable for a particular machine. All of these parameters must match up with a laptop to make an adapter a suitable unit for a machine. The following table lists these five parameters along with their definitions.
| Laptop Adapter Parameter | Definition |
| --- | --- |
| Voltage | The type of power, AC or DC |
| Current Capacity | The RMS electric current an adapter can carry |
| Polarity | Only relevant to DC |
| Voltage Stabilisation | A fixed factor of a particular power supply |
| Connector Type | The jack that connects the adapter to a laptop |
Getting the right match across these five parameters is essential to the safe operation of a laptop. There are a number of ways in which a consumer can adequately match an adapter to a device.
The Problem with Connectors
There are many different sizes of connectors used with adapters. Compounding the problem of matching the right connector with the right device is the fact that connectors with the same size and shape may not have the same power specifications. Moreover, two connectors of different sizes and shapes could actually use the same voltage and current. There have been attempts in Europe via the DIN to standardise connectors, but the majority of connectors in the market are still a mixed bunch. The following table lists the types of connectors that are most often used with laptops.
Laptop Connector Types

Description

Cylindrical Connectors

Also known as coaxial power connectors

Usually a female cylinder

Snap and Lock Connector

Also known as 4-pin DC power plugs

Contains a series of pins surrounded by a metal cylinder

USB connector

A common connector port on computers and laptops

Has a small, rectangular form factor with a flat metal pin inside
The majority of laptops use a coaxial-style connector, but users should confirm this before initiating the purchasing process. Getting the right connector is as essential as finding the right power specs in an adapter.
AC Power vs. DC Power
AC power is the power that comes from the wall socket and the main electric in the UK. Many appliances and machines run on AC power. A laptop, however, runs on DC power. As such, the adapter used with a laptop actually converts the incoming AC power to the DC that the unit needs. This can be confusing for some consumers when they come across the term 'DC power' in the context of a laptop since they are used to thinking in AC terms when it comes to using electricity in a home or business. DC power is also the power supplied by a car charger. Some power adapters are designed to charge laptops with the lighter unit in a vehicle using DC power.
Voltage Changes from Country to Country
Something the modern user of any device needs to understand is that AC voltage and current vary dramatically from country to country, even within Europe. Users who travel may want to invest in a travel adapter that allows them to deal with differing power sources around the world.
Matching a Laptop Power Adapter to a Device
Most consumers may not have the specifications of a laptop power adapter if it is lost. This can cause difficulty when trying to replace it with a compatible adapter for a machine. It is imperative that consumers pay special attention to finding the correct match since a mix-up could cause equipment damage or even an electrical fire. The replacement adapter needs to match the voltage, current, and polarity of a device and also use the proper connector.
Use a Laptop's Brand and Model Number
One of the easiest ways to find the proper power adapter for a laptop on eBay is to use the brand and model number of the computer. The vast majority of manufacturers of replacement power adapters are careful to market their products as specific matches for certain brands and models. When consumers visit the site, they can use their laptop's model number as part of the search criteria when running a search for an adapter.
Use Product Literature for a Laptop
If consumers have access to their laptop's product literature and user manuals, they can use this to confirm the specifications on the type of adapter needed for a machine. This literature can give a clear breakdown of the power demands of a unit and provide useful guidance in searching out a new adapter.
Use the Power Requirements of a Laptop
Consumers can also use the power requirements of a laptop as a reference in their search. Most laptops have these details printed on a decal on the underside of the machine. Consumers can also consult with the product literature for their devices to source these specifications.
Use the Model Number or Serial Number of a Power Adapter
In a scenario in which a consumer still has a dead power adapter on hand, he or she can use that unit as a search reference on eBay. The power adapter's model number and other specifications can be used to run a search on the site.
Use a Universal Adapter
There are laptop power adapters in the eBay marketplace that are 'universal'. This means that the voltage and polarity on the adapter can be switched to work compatibly with a specific laptop's needs. Some universal power adapters feature manual switches, but others will do these tasks automatically by using sensors to detect the power needs of a portable computer. The switch-mode style of powering can port a device with any electrical requirements from 100V to 240V and even adjust to power a laptop with DC power via a car charger. These adapters also come with a collection of connectors that can be used to adapt a power cord adequately for a specific laptop.
The Purchasing Process on eBay
To complete the purchasing process on eBay after you have run a search for the exact device you need, you should begin reviewing listings in detail. Confirm the technical specifications of a power adapter on the listing page and also look for purchasing information that can affect your decision, including shipping requirements, costs, and the payment methods accepted by a seller. You should also communicate directly with the seller to confirm any technical questions you may have as to the viability of a unit.
Evaluating the Sellers on eBay
Communicating with sellers can be also an effective way to evaluate those sellers. Getting to know the sellers on the site can be another essential element in the purchasing process. It can help clarify for you whether or not a vendor can get you the right product for your needs. You can further evaluate a seller by reviewing any feedback he or she has received from other customers. You may want to look through a seller's past listings, as well, as a reference.
Conclusion
Finding the right power adapter is essential to the safe and efficient operation of a laptop. Not having a spare power adapter when loss or damage occurs to an existing adapter can be a serious issue for computer users. Consumers need to arm themselves with the right information so that they can find a suitable replacement quickly and easily.
The aggregator site eBay is a great resource for finding any type of laptop power adapter. The available catalogue on this site offers everything from travel adapters to standard home adapters to car adapters for laptops. All consumers need to do to begin looking through all of these options is use the site's search interface armed with the information they have gathered on the specifications of the power adapters they need. By then reviewing the resulting listings, communicating with vendors, and evaluating the sellers, consumers can use eBay to find a reliable and suitable replacement for almost any laptop power adapter.