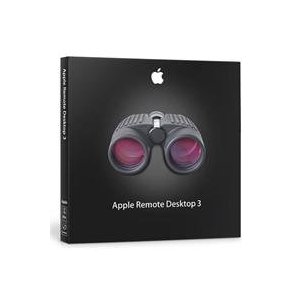 Apple products are well-known throughout the United Kingdom and the rest of the world. Many consumers enjoy the high quality and sleek style of Apple desktops and All-in-Ones. Owners of Apple computers must ensure that the software they purchase is compatible with their machines and suits their needs.
Before they begin to shop, Mac owners should be aware of some of the more popular types of software. Some users may need office and business software, while others need software for audio, video, or photo design. Many users also like to install games on their machines so that they can enjoy some downtime. Foreign language acquisition software is also popular. Although Mac computers are not as susceptible to viruses as personal computers (PCs), they still need antivirus protection and other types security software. No matter what kind of software users need, they can find it on eBay or at a local shop that sells computer accessories and software. Before making a purchase, it is important to understand the Apple operating system and the different types of software available in the market. It is also beneficial to know how one can use the tools on eBay to find the right software.
The Apple Operating System
The operating system (OS) for Apple desktops and All-in-One computers has held several names over the years. Mac OS X was rolled out in 1984, replacing the previous OS. Since then, nine different versions have appeared on the market. The chart below correlates the releases of the OS X with their popular names.
| Release | Name |
| --- | --- |
| OS X v 10.0 | Cheetah |
| OS X v 10.1 | Puma |
| OS X v 10.2 | Jaguar |
| OS X v 10.3 | Panther |
| OS X v 10.4 | Tiger |
| OS X v 10.5 | Leopard |
| OS X v 10.6 | Snow Leopard |
| OS X v 10.7 | Lion |
| OS X v 10.8 | Mountain Lion |
Every brand-new Apple computer comes with a pre-installed version of the current operating system. However, users are responsible for upgrading their systems with each new release, if they so desire. They can purchase the OS directly from Apple or find a copy from a third-party seller.
Other Software for the Home and Business
Apple desktops and All-in-Ones are used both at home and at work. Some popular programs have applications for both types of environment.
Adobe Photoshop Elements
Adobe Photoshop Elements allows one to edit photos quickly and easily. Users can apply filters to photos, tag them with geographical locations, and perform guided edits that make photos look better. The result is polished, professional-looking images. While Adobe Photoshop Elements is expensive, it can be well worth the money for users such as illustrators and photographers who work with photos for a living.
Dragon Dictate for Mac
Dragon Dictate is a program that converts speech into text. It is valuable for busy professionals who deal with a lot of correspondence. It is also helpful for writers who are tasked with a large volume of work and need a break from constant typing. Dragon Dictate for Mac enables users to update their status on social networking sites, edit documents, send emails, browse the Internet, develop articles or reports, and perform other tasks using only the power of one's voice. Specific words or phrases are used to control each action. Users can also create their own commands which, when voiced, can activate multiple steps in a process. Applications for the iPhone and iPod are also available, so that users can continue dictating notes while they walk or drive from place to place.
Adobe Photoshop Lightroom
Adobe Photoshop Lightroom enables users to store and organise photos to suit their needs and preferences. In addition, owners can edit photos to enhance the finished look. Special features of Adobe Photoshop Lightroom include highlight and shadow recovery, white balance adjustment, and local editing controls for careful removal of visual noise. Creating a photobook is also easy with Adobe Photoshop Lightroom. Users can manipulate video clips within the software, including editing, viewing, and organising them. Sending emails and publishing videos directly from Lightroom are two other features that users enjoy.
Microsoft Office for Mac
Some owners of Apple desktops and All-in-Ones still have an affinity for the PC tools and software they used before they purchased a Mac. Users who like Microsoft Office can buy Microsoft Office for Mac. This software works on Apple computers and allows people to enjoy the programs they are used to, including Word, Excel, Access, and Powerpoint.
Educational Software
In addition to practical software for various functions of the home and business, users may want software that helps them improve personally. Learning a second or third language or become a faster typist are two skills for which Mac users can purchase software.
Mavis Beacon Teaches Typing
Fast, fluid typing can be vital to different careers. Mac users who want to improve their typing skills can purchase the current edition of Mavis Beacon Teaches Typing for Mac. Some may wonder about the necessity for such a program. However, the Mavis Beacon method teaches users how to type correctly, with precise finger positioning, so that the hands and wrists are not strained. Upon completion of the program, Mac owners are amazed at how rapidly and accurately they can type.
Rosetta Stone
The Rosetta Stone software enables users to learn another language. The software has a proven track record of success with students, business professionals, travellers, and anyone who would like to add another language to their skill sets. Languages include Arabic, Chinese, Spanish, French, German, Greek, and many others. Rosetta Stone provides versions of the software for both PC and Mac computers.
Security and Antivirus Software
Apple desktops, All-in-Ones, laptops, and other devices are less susceptible to viruses and security threats than PCs. However, there are still multiple threats to Mac users from hackers who consider it a challenge to overcome any barriers between them and the information they desire. To protect their machines against potential security risks, Mac users need to install antivirus protection and other security software. Symantec, Trend Micro, Norton, and McAfee are all top brands of antivirus software for Mac users.
Entertainment Software
An owner of a powerful computer such as an Apple desktop or All-in-One may want to use it for more than work and self improvement. Many of the games that are designed for a PC also have Mac-friendly versions. Popular choices for action and adventure fans include Batman: Arkham City, The Witcher 2: Assassins of Kings, Bastion, Diablo III, Call of Duty: Black Ops, and Deus Ex: Human Revolution.
Compatibility of Software for Apple Desktops and All-in-Ones
Mac users must always be sure to check for a particular program's compatibility with the Apple computer for which it is being purchased. In addition, they should look at the label on the software to see how much hard drive space it takes up once it is installed. If users already have a lot of video files and programs installed on their computers, they may have to uninstall something else to make room for a new piece of software. If they cannot give up any of their current software, they may choose to replace their internal hard drive with a larger one or add an external hard drive.
Buying Software for Apple Desktops and All-in-Ones on eBay
Begin with a quick eBay search for "Apple software," or enter the specific type of software you are looking for. When eBay populates the list of search results, you may find the number of listings overwhelming. You can use eBay's search filters to narrow your results to a more manageable list. The search filters include options such as condition, sellers, shipping options, item location, brand, and price. You may also save your search so that eBay can let you know of new listings for Apple software as they are posted.
Keep in mind that low prices are not the only benefits of shopping on eBay. Many eBay sellers offer free shipping and other supply return policies, bundles, or package deals. Some sellers are awarded eBay's Top-rated Seller seal when they achieve a reputation for excellence from clients.
Another area of eBay's website where you can check for software is the eBay Shops section. When you conduct a search in eBay Shops, the results do not show up as separate products. Instead, they are links to online shops where sellers supply the type of software you are looking for.
Conclusion
Apple fans use their computers for different purposes. Software such as the Mac operating system, Microsoft Office for Mac, and other programs related to office work are valuable for business professionals. Gamers often choose a powerful Apple desktop or All-in-One that can handle the visual demands of the popular games for Mac. Web designers, graphic novelists, bloggers, photographers, and artists enjoy the high visual quality of the Mac and choose software that enables them to manipulate and produce audio and visual elements necessary to their work. Some users buy the new version of their favourite software every couple of years, so that they always have the ideal program for their purposes.
When users shop on eBay, they can take advantage of its search engine and Top-rated seller system. With careful consideration of their needs and their budgets, buyers should be able to find and purchase software for their Apple desktops or All-in-One through this website.