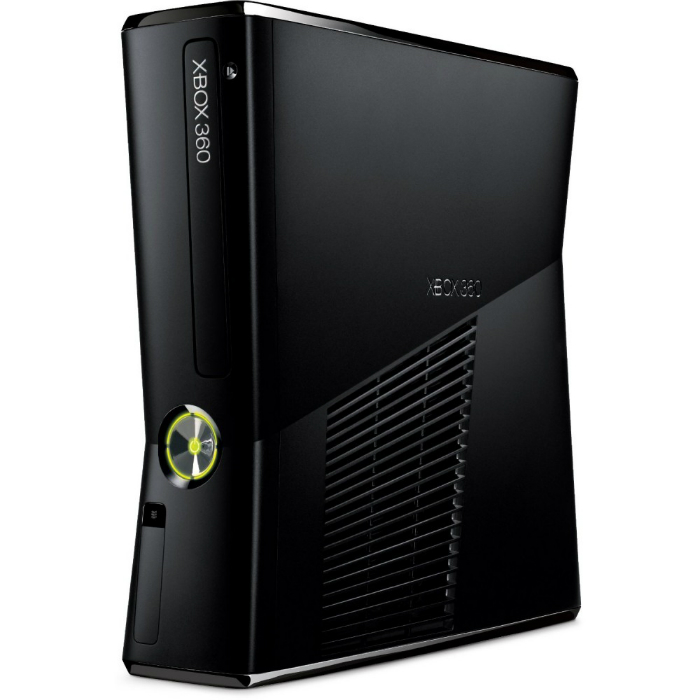 Video games and consoles are becoming more popular every day, especially among children, although adults are also engaging in video gaming activities. In fact, video games are even thought to be beneficial, because they develop focusing abilities as well as multitasking skills. Muliplayer video games can also be great ways to spend time with friends. Often, video games use motion sensors, and involve physical activity, as they require players to move around in the room. Many different games consoles are available. By and large, they can be divided into home and handheld games consoles. The latter are portable and can be taken virtually anywhere.
Games that can be played on these video games consoles generally come either with the PAL or NTSC region code. The NTSC code is commonly used for video games released in the USA. Not all of the US games may work in the UK. In order to know which games to buy and to find ones that work, it is essential to know about the region codes and the compatibility of the games. eBay sellers offer many different video games consoles as well as compatible games, so everyone should be able to make an appropriate selection.
Features of US Games and Other Video Games
When buying video games on eBay, it is important to know the common features. The game genre refers to the game content, and the age restrictions determine who should play the game. The region codes come into play when talking about US games and games from other regions.
Video Game Genres
The genre of a video game is a matter of the style of its gameplay. Many video games mix and match different styles, especially when they contain mini-games. Popular video game genres include action, adventure, art, card battle, driving, role-playing, fantasy, hidden object, party, platform, puzzle, racing, real time strategy, sports, stealth, and third-person or first-person shooter. The choice of a game genre depends on individual preferences.
Video Game Age Restrictions
Video game age restrictions refer to the game ratings. All countries have institutions that determine the game ratings and who should play the game. Due to these restrictions, it is even illegal to sell certain games to people who are not old enough. US games are equipped with ESRB ratings, while the UK has switched to the PEGI system. The following chart compares the two rating systems and details how they correspond to each other.
| | |
| --- | --- |
| ESRB Rating | PEGI Rating |
| | N/A |
| E, everyone; all ages | PEGI 3; all ages |
| E10+, everyone 10+; for ages 10 and up | PEGI 7; ages 7 and up |
| T, teen; ages 13 and up | PEGI 12; ages 12 and up |
| M, mature; ages 17 and up | PEGI 16; ages 16 and up |
| A, adults only; ages 18 and up | PEGI 18; adults only |
| RP, rating pending; final rating not yet assigned, used in advertising | N/A |
The ratings in the chart do not exactly correspond on a one-to-one basis. However, the chart can be used for guidance when buying video games. The acronyms ESRB and PEGI should also be explained. "ESRB" stands for "Entertainment Software Rating Board", while "PEGI" stands for "Pan European Game Information".
Video Game Region Codes
The video game region codes use the same system that is in effect with DVDs. The pre-installed region code can make the game unplayable in another region. More specifically, the game cannot be played with a games console that supports games from another region. For example, a US game can be played in Europe with a games console made in the USA and supporting the same region code.
Not all video games consoles are region-specific. For instance, the PlayStation 3 can play games from all regions, although this only applies to offline gaming. In other cases, the console itself is region-specific, but supports online features that are not region-specific. The Xbox 360 is an example of such a console, allowing online content to be downloaded and different codes accessed from any console, no matter the exact location. US games commonly come with NTSC codes, while European games are set to PAL. These area codes refer to the television systems used in the respective areas. When looking for games on eBay, the detailed item listing should give information about the region code and whether or not the game can be played in other regions.
Home Video Game Consoles
A home video game console can turn any living room into a gaming zone. Home consoles are generally used with television sets, and the bigger the TV screen, the more realistic the gaming experience is. Commonly known home video game consoles are Sony PlayStation 3, Microsoft Xbox 360, and Nintendo Wii.
Sony PlayStation 3
Although earlier versions are available and the PlayStation 4 should be released at some point, the PlayStation 3 is the Sony PlayStation console most commonly offered by eBay sellers. Over the years, the console has gone through many improvements and is now compact and silent in operation. As the console comes equipped with a Blu-ray drive, it can also be used for watching films. The internal storage space allows the console to be used as a media hub, because it can store many files. Players can enjoy gaming with their friends by connecting with them online and playing together. A special gaming chair with integrated speakers and vibration has even been invented, in order to let players fully immerse themselves in the games.
When coupled with Sony PlayStation Move, the console can be used for active and sports-oriented games that require players to move around in the room. The motion sensor tracks the movements of the players and mimics them on the TV screen. Besides the motion camera, a ball-like device on the controller is used for tracking the movements.
Microsoft Xbox 360
Much like the PlayStation console, the Microsoft Xbox 360 is more than just a video games console. It can be used in order to store and play media. It is possible to choose between 4 GB and 250 GB hard drives, and files can also be streamed from a computer. The Xbox can also connect to the Internet, so many online features are available. Players only need to create an Xbox Live account in order to connect with friends and get access to premium content.
This console supports high-definition gaming, so the graphics have high image quality. Parents benefit from the parental control settings that allow them to limit their children's playtime as well as the types of games they can play. When equipped with the Kinect motion sensor, the Xbox 360 can be operated via player movements, as the sensor includes face and voice recognition.
Nintendo Wii
The Nintendo Wii is known for bringing live action into the living room and getting gamers off the couch. The games are controlled with a motion sensor and an optional nunchuk, so both hands are full when playing. When equipped with a balance board, the Nintendo Wii console becomes a personal trainer that allows users to do strength as well as balance exercises, all of which are presented to the players through games. Like other home video game consoles, the Wii is also a media hub that can store a variety of files. With Internet access, users can surf the Web and play against other players.
Handheld Video Game Consoles
Handheld video game consoles are portable, and can be therefore used for enjoying gaming when out and about. The speakers, controls, and screen are all incorporated into one body. Many of the consoles also feature integrated cameras that allow users to take photos and share them with friends and family, no matter the location. Popular handheld video game consoles include Sony PlayStation Vita and Nintendo 3DS.
Nintendo 3DS
The Nintendo 3DS is special because it offers a three-dimensional gaming experience on the go. The 3D effects can be obtained without having to wear 3D glasses, as the 3D images are displayed on the 3.5-inch LCD screen. The 3D effect can be regulated with a special 3D slider that adjusts its intensity. Moreover, the Nintendo 3DS is backwards-compatible with older, Nintendo DS games that are available in 2D. Users can even take 3D photos and share them with friends. Besides traditional controls, the games make use of integrated motion and gyro sensors, and users can tilt the console for additional game effects.
Sony PlayStation Vita
The Sony PlayStation Vita comes equipped with a multi-touch OLED screen that gives the players many different opportunities to engage with the game. A touch pad is also included at the rear of the handheld console, further enhancing the gaming experience. The console can be connected to the Internet either via Wi-Fi or 3G, and allows users to share game content, as well as photos, with friends and family. The console has two cameras, one at the front and another at the rear, as well as other devices that help players to connect with the world. An accelerometer, a gyroscope, motion sensors, and an electronic compass are also built in. The PS Vita also comes with location-based applications, so gamers can know when a fellow gamer or a friend is nearby.
Buying US Games and Other Video Games and Consoles on eBay
You can search for video games and video game consoles on eBay by typing your search terms into the search box that you can find at the top of any eBay page. You can either use general keywords, such as "US games", "video games", or " video games console" or specify your search, if you know exactly what you are after. For instance, you can search for "Xbox 360". In any case, you can sort the results by price or auction time in order to further narrow them down. You can then also set the item's condition and the seller's location.
When buying games, you should pay careful attention to the console type they are made for. You can find this information from the item name or the detailed item listing. You should also check the region code, because not all games may work with your console. Contact the seller if the information you need is not included in the listing. Besides asking about the features, you can also ask the seller about payment methods, delivery, postage, packaging, refunds, and exchanges.
Conclusion
Video games that are played both on home or portable handheld consoles have gained popularity because they are entertaining as well as educational and can in fact teach multitasking skills. Home video games consoles can turn any living room into a gaming paradise where friends and families can have fun together. Today, popular video games consoles for home use are more than mere gaming devices, because they also function as media hubs where files can be stored. Sony PlayStation 3, Nintendo Wii, and Xbox 360 are found in many homes. They can actually help to make people active, as they are equipped with motion sensors. The Xbox 360 does not even need a controller, because the Kinect sensor tracks the player's movements using face and voice recognition technology.
On the go, gamers can enjoy handheld consoles, such as PlayStation Vita and Nintendo 3DS. These allow players to immerse themselves in the action, thanks to their touchscreens. The Nintendo 3DS even provides three-dimensional images. Handheld consoles can also be used for taking photos and sharing them instantly online.
All video games have listings that describe their gameplay style, age rating, and region code. The region code may determine whether the game is playable with a certain console. Most US games use the NTSC region code, and some of them can also be played with PAL consoles. When buying games on eBay, the compatibility should be checked.