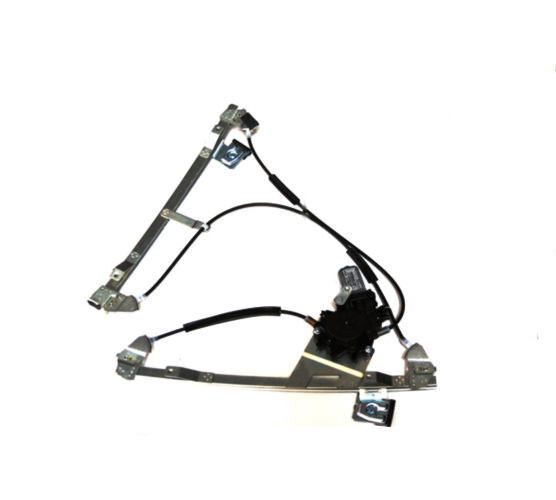 The windows on a car are more than just panes that are visible. Numerous other parts, all assembled to work in tandem, allow the passenger to wind up and wind down the glass easily. When a car window is damaged or is not working as smoothly as it should, chances are that some parts need replacement and therefore, the car owner looks to buy them from stores selling automotive parts.
The reputable online store eBay sells a vast array of car parts, including numerous smaller parts that make up a car window assembly. These parts vary as window assemblies are of different types according to the car make and model. Also, as car window mechanisms vary, the windows may be manually operated or have powered windows. Knowledge about the different types of window assemblies and the functions of numerous parts such as window motors and winders helps shoppers in their selections.
Shoppers on eBay have a wide choice of quality products to select from, and at competitive rates as well. Shoppers, however, need to acquaint themselves with the eBay shopping process. This is as simple as typing in the relevant part name or the general category to which the part belongs to find what they are looking for.
Browsing eBay Pages for Car Window Parts
'Vehicle Parts & Accessories' is a vast main category on eBay that lists thousands of spares and accessories vehicles may need. Shoppers looking for car window parts or entire car window assemblies get to that section after selecting 'Car Parts', which is a subcategory of the first main category. ' External & Body Parts'' is the heading under Car Parts which takes the shopper to yet another smaller section titled 'Windows & Windscreens''. The listings under this section feature window parts such as windscreens, winders, window glass, windscreen rubber seals, and others. Shoppers can select parts for various popular car makes and models as well, or look for generic replacement car window parts.
Types of Window Winders or Regulators
Car window regulators are mechanisms that allow the raising and lowering of car windows. Window winder is another name for window regulators. These parts may be manually operated or electrically driven. Track assemblies are a part of window regulators, holding the glass to actually raise and lower window panes.
Sometimes, the handles used in manual crank type window regulators are also referred to as window winders. eBay sells several types of genuine window winder handles for different car makes such as Ford , Nissan, Vauxhall , Renault , Toyota, Volkswagen, and many others.
Manual Crank Type Window Winders
The manual crank type window winders or regulators are seen in old cars, as many new vehicles come with power windows. Cranking the handle clockwise or anticlockwise winds the cable around the spool with the help of gears to raise or lower the window. Appropriate manual window regulators are available on eBay for the left and right windows and the rear and front windows of cars.
Power Window Winders
An automatic electric window winder allows the driver to operate front as well as rear windows. The window assembly has an electric motor instead of the crank handle, and the reversible motors respond differently as voltage is applied to different poles. As a result, the window is lowered or raised.
Finding Car Window Motors on eBay
Power windows in cars are automatic, and these electrically operated window winders have an important component called the window motor. This small device, along with spur gears, worm gears and linkages, aids in raising and lowering door window glass automatically. This motor is controlled by a power window switch placed on the console or the door panel. Another component is the power window lock switch , which is a safety measure controlled by the driver to lock power windows so that passengers cannot operate the windows individually.
Car Window Glass Types on eBay
Cars have wide front and back windshield glasses besides four left and right glasses. Windshield glasses and side window glasses may be procured locally, and it is possible to find various types of glasses for high-end cars like BMW, Porsche, Volkswagen, and for many old car models on eBay.
Each of the four side window glasses is also called door glass. These are the ones that are operated with window regulators. Besides these, cars have door vent glass or quarter glass, which is glass mounted on the quarter panel. Such types of smaller glasses are found on the front doors of old cars and as part of the rear doors in all cars. Hatchback cars have an additional rear door that swings upwards to open. The glass on this door is hatchback glass or liftback glass and is sold on eBay.
Roof glass, also going by the name sunroof glass or moonroof glass, is mounted on the roof and operated manually or electrically. This glass can be opened to let in light and air and may be a single piece or have two components sliding into each other. Newer cars have panoramic roof glass , which is multiple panels sunroof, extending across the length of the top, giving front and rear passengers the benefits of roof glass.
Other Window Parts and Accessories Sold on eBay
Numerous accessories and parts are used with windshield glasses. Wiper arms, wiper motors, windshield frames, and a list of other parts are provided below. The function of each is also listed in order to help the shopper determine the specific parts that may be needed.
| | |
| --- | --- |
| Name of the Part | Function |
| Window Tinting Film | Reduces intensity of visible light, filtering out UV rays |
| | A metallic or vinyl piece jutting outwards over the windshield |
| Windscreen Wiper Arms | A metal or plastic arm connecting wiper motor to wiper blade |
| Windshield Wiper Blades | Device to clean windscreen glass, available in varying lengths |
| Wiper Transmission | Assembly of linkages and rods controlling wiper motor movement |
| Front and Rear Wiper Motor | Electrical motors controlling rear or front wipers |
| Windshield Washer Switch | Switch to operate windshield washer |
| Windshield Washer Jets | Sprays water onto windscreen so wiper blades can clean the glass |
| Window Demister | Clears fog on window glass, also called a defogger |
| Wiper Transmission | Assembly of rods, linkages to allow to-and-fro motion for wipers |
| Door Window Crank | Found in old cars, the crank raises and lowers the pane |
With so many brands and models of cars available, procuring the appropriate parts is a tough call, especially for old models of cars. However, for shoppers who have the part numbers, the chances of finding the right parts are much higher.
Fun Stuff for Car Windows
Window decals and stickers are a fun way to express the car owner's personality and ideas. Besides, these decorative accessories serve to beautify a vehicle and transform a simple car into a sleek and stylish machine, enhancing the aesthetic appeal. Decals may be used to advertise as well, and many a consumer uses these accessories on vehicles as marketing tools. eBay sells thousands of interesting decals and window stickers for cars, and shoppers are sure to find what they are looking for, whether it is just plain humour or more serious messages that they wish to convey.
Several types of car decal stickers are available to customise and personalise a car.
Vinyl Car Decals
Vinyl car decals are long-lasting and have strong adhesives on one side to affix them to the surface of the car window or the bumpers and hoods. However, removing vinyl decals is cumbersome and can scratch or deface the surface.
Static Car Decals
Made using metals, static car decals use static electricity for decals to cling to the surface. These adhere more effectively on glass surfaces and can easily be removed and stuck elsewhere. Static car decals are generally used inside car windows and on the windscreen glass.
The eBay Buying Process for Car Window Parts
Shoppers who have selected car window parts may have noticed that several items are auctioned on eBay as well. Clicking on the 'Auctions Only' button provides the listings, and shoppers may be pleasantly surprised to find several of the selected items being auctioned. The time remaining for the auction to close is indicated on the listings page.
Shoppers can read the details of the chosen products on the individual listing page and, if satisfied, can go ahead and place their bids. Others can simply complete the purchases and make payment using one of the several secure payment options offered by eBay.
For those shoppers who may have queries about the selected items, eBay encourages correspondence with the sellers. Consumers may use the contact details of the seller provided on the individual listing page. Shoppers can communicate privately with sellers via email. Becoming familiar with the seller's practices goes a long way in increasing a shoppers' confidence in transacting with that seller.
Conclusion
Buying car window parts on eBay is simple, as hundreds of listings are categorised appropriately so that it is easy to locate relevant products on the website. Even though car window glass is not easily available because of the nature of the product, eBay does have window glass for several high-end cars. Besides glass, there are numerous other smaller parts such as winders, motors, windshield rubber seals, and power window switches, to name a few of the parts that are easily prone to wear and need to be replaced often.
Many cars today have power windows, but thousands of old cars that have manual window regulators are still plying on roads. These cars may need cranking handles, window guides, regulator assembly, or cable, and eBay is the ideal stop for consumers looking for such parts. Since eBay does have a large number of listings for window motors, winders, and other car window parts, it is worthwhile for shoppers to browse through eBay pages. Additionally, shoppers looking for car parts may also benefit from the impressive collection of decals and stickers that eBay has to offer.