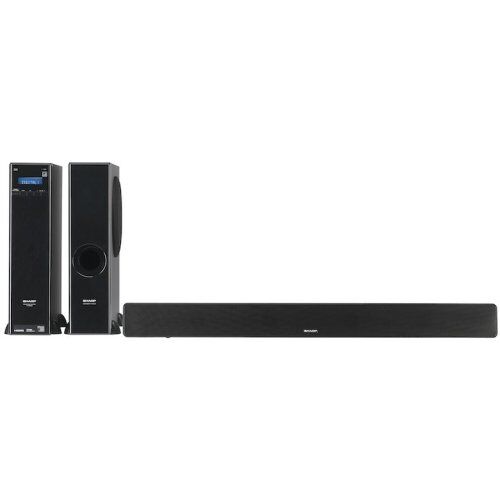 Wireless speaker systems offer several benefits for appropriate functioning of audio. The lack of wiring means that speakers can be correctly positioned for optimum sound quality more easily. The speakers allow a user to listen to music anywhere around the house, and they are ideal for outdoor entertaining or for taking music anywhere. Wireless speaker systems may be used around the home, such as with home theatre systems, computers, as well as with iPods and other mobile devices. When looking for a wireless speaker system, the buyer should consider factors such as the type of system, the speakers' power output, the number of speakers needed, and the speakers' connectivity. One's budget is also an important consideration that has an impact on the quality of the speakers purchased.
Wireless speaker systems are available at electronics stores, major department stores, and specialty audio stores. Potential buyers may also choose to search online for wireless speaker systems. The online auction site eBay offers a wide selection of wireless speaker systems at competitive prices.
Benefits of a Wireless Speaker System
A wireless speaker system offers several benefits. A significant benefit is that one does not need wires draped around the room to connect the audio unit to each of the speakers. This is especially useful for surround sound systems, which require speakers to be positioned at the front and rear of a seating area. With wireless speakers, one can listen to music throughout the house, even in the bathroom. Wireless speaker systems can be set up outdoors, so music can be used for entertaining guests. A buyer may also connect a wireless speaker system to a computer so that music from the computer can be played through the speakers all day long. Some wireless speaker systems are even used as portable intercom systems.
Types of Wireless Speaker Systems
The different types of wireless speaker systems available in the market can accommodate varied needs. Wireless systems for use in the home and for use with computers, or mobile devices are becoming increasingly popular due to their flexibility, portability, and ease of use.
Wireless Speakers for the Home
Wireless speakers are used in home theatre systems. The wireless speakers allow users to position the speakers in just the right spot for optimum surround sound quality. Wireless home theatre speakers are not usually completely wire-free. The majority of wireless systems have wires connecting the front right and left and centre speaker to the main audio unit. The two rear speakers are connected via a wire to another unit that powers the rear speakers. The benefit of this is that one does not need wires running from the main audio unit, around the room to the rear speakers. The rear speaker wires can be more easily hidden from sight and positioned correctly with this form of wireless system.
Wireless Speakers for Computers
Wireless computer speakers are popularly used with computers and laptops. Buyers are able to purchase wireless speakers that offer portability, appropriate power output, and acceptable sound quality, making them ideal for students, office presentations, and outdoor use. Some speakers use USB connectivity, while others use Bluetooth. One thing to consider when looking at wireless computer speakers is the battery life of the speakers.
Wireless Speakers for Mobile Devices
To listen to music from an iPad, iPod, smartphone, or other mobile devices, a buyer may consider portable wireless speakers.. These small, lightweight, and portable speakers may be taken almost anywhere. Portable wireless speakers are relatively inexpensive and are ideal for buyers who want access to music wherever they go.
Considering When Buying a Wireless Speaker System
To make the buying process a little less daunting, it is recommended that potential buyers first have an understanding of the wireless speaker system options available. An individual should then consider the budget and factors such as power output and system connectivity in order to make the right purchase.
Budget for a Wireless Speaker System
Because wireless speaker systems range in price and quality, setting a budget helps to narrow down one's options when searching for a system. When shopping for wireless speakers, one may be tempted by features such as extra power output, speaker size, and brand name. Setting out with a predetermined budget can keep a potential buyer from spending on an expensive system with features that one does not necessarily need.
Top brands are highly respected because they offer premium sound quality and durability. If a buyer has a large budget for a new wireless speaker system, then investing in brands such as Bose,, Yamaha,, or Roland is an option. Buyers may also consider used wireless speaker systems if they want optimal sound quality from the speakers without having to spend full price to acquire them.
Power Output of a Wireless Speaker System
The power output one requires from the wireless speaker system is dependent on the size of the listening space. A speaker's power output is measured in watts, and the greater the listening space, the more powerful the speakers that are required. Systems are available in a wide range of output levels. Power output levels may be indicated per speaker, or they may be indicated as an overall power output. Overall power output of approximately 1000 watts is an acceptable power output for a home theatre system. For portable speakers, an output of 20 watts up to 50 watts is considered an acceptable power output level.
Number of Wireless Speakers
The majority of wireless speaker systems for home entertainment consist of six speakers. The front right and left speakers are usually wired to the main audio unit, along with a centre speaker. The rear right and left speakers are usually wired to a separate power unit. These can be more easily positioned to create the surround sound effect of a home cinema experience, as the rear speakers do not need to be connected to the main audio unit. The sixth speaker is a subwoofer, which provides low frequency bass effects. This typical speaker setup allows for the sound to be broadcast in Dolby Digital sound, using the standard 5.1 digital surround sound format. Some speaker systems also offer 6.1 or 7.1 extended sound formats, providing even greater sound quality.
A buyer wanting to purchase wireless computer speakers tends to only need a set of two speakers. However, a gaming fanatic who likes to enjoy the surround sound effect may prefer to purchase a system that has five or six speakers.
Connectivity of a Wireless Speaker System
When looking for a wireless speaker system, it is important that the buyer considers the connectivity required of the system. The following table lists the popular connectivity options for various wireless speaker systems along with a short description of each.
| Connectivity Option | Connectivity Description |
| --- | --- |
| Auxiliary Input | Speaker system can be connected to another media device |
| RCA Adapter | Enables RCA cables to be connected to the speaker system |
| Home Theatre Ready | Speaker system is designed to be used with a home theatre system for surround sound ability |
| CD Compliant | System can connect to a unit that transmits CD sound |
| iPod Cradle | Speaker system can read and play content on an iPod |
| MP3 Compliant | System can connect to MP3 and other mobile devices |
| DVD Compliant | The system can be connected with a unit to transmit DVD sound content |
| Blu-Ray Compliant | The system can be connected with a unit to transmit Blu-Ray DVD sound content |
The more connectivity a wireless speaker system offers, the more expensive it is likely to be. Therefore, an individual on a budget should only opt for a system that offers connectivity for the exact device that he or she plans to use. In this way a buyer does not have to pay for connectivity features that are not going to be utilised.
Shopping on eBay for a Wireless Speaker System
To find a wireless speaker system on eBay, a potential buyer simply needs to type "wireless speaker system&" into the search bar on eBay's homepage. The individual then sees the listing of relevant items for sale on the website. Buyers can sort this list by selecting from one of the categories from the drop-down menu located on the page. The options include sorting by best match, auction end time, the latest listing, price with shipping, and price without shipping. A buyer looking for a specific type of wireless speaker system, such as Bose wireless speakers or an outdoor wireless speaker system, simply needs to enter either of these specific phrases into eBay's search bar.
To find out how to shop safely and with confidence on eBay, it is recommended that buyers take the time to read the information provided in eBay's Safety Centre.. Here, buyers can find general information on safe trading on eBay as well as tips for the purchasing process on eBay UK.
Conclusion
In addition to reducing unsightly wires around a living room, wireless speaker systems offer greater flexibility for accurate placement of speakers to create the ideal sound effect. A wireless speaker system also enables one to enjoy music in any room of the house. In order to find the right wireless speaker system to suit one's needs and budget, a shopper should first identify the type of wireless speakers that can accommodate the needs. The marketplace offers access to wireless speakers for one's home or computer or mobile device. The speaker system's power output, number of speakers, and connectivity are all factors that one needs to consider during a purchase. Setting a budget before embarking on the process of buying a system is a good way to ensure that one does not splurge on added features that are not likely to be used.
Shopping on eBay for wireless speaker systems is quick and straightforward. eBay offers simple search methods, secure payment options, and reputable sellers, giving buyers the confidence to purchase online and receive value for the money spent.