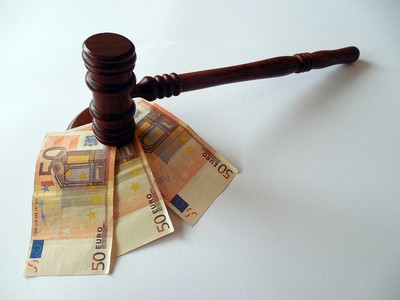 Lesson 1: Try your luck!

If someone has an item for sale at a Buy It Now or Best Offer price, there is absolutely no harm at all in trying your luck. You can undercut the seller's price to its lowest decimal if you wish, but don't be surprised if you get knocked back!

While seller's will generally accept reasonable offers, you're unlikely to have an offer accepted if it is well below the asking price… but you never know – just don't take it personally if someone turns down an offer, even if you think it's fair.

It may not be "your problem" as you see it, but a seller does have their fees to pay, so you're unlikely to have an offer accepted if it doesn't even cover costs as it were. There's more on understanding fees in my Seller's guide.

Lesson 2: The percentages rule

One thing to keep in mind when making an offer is the percentage you offer. To explain what I mean –

If you offer 50% of a listing price for something valued at £8, it is far more likely to be accepted than it is if you make the offer on an item worth £300. Personally, I think trying for 50% is a bit of a "try your luck" scenario on any item… but it doesn't mean you can't. Don't forget the percentage that you offer is going to reduce proportionately to the overall value of the item.

My own personal advice on percentages if you're going to make an offer would be:

£5 – £35: 20 - 25% (20% for lower value items, 25% for the higher end of that scale!)
£40 – £75: 20%
£80 - £100: 15%
£105 - £200: 12.5%
£200+: 10%

Lesson 3: Etiquette

If you're sending a message, it takes 3 seconds to add the words "Hi" and "Thanks" to it, and those words can make the difference between swinging a deal in your favour and making sure that you will never be responded to again.

You may not be aware, but a seller still has the power to decline a sale, refund the money and block you so that they don't have to deal with you, even if you have won an auction or clicked their Buy It Now button. And if you're really rude, they will do just that.

You might think it's no big deal to speak to someone abruptly, but if the person you manage to annoy happens to be the only person selling the item you desperately want and you're deeply unpleasant towards them, then you can probably just wave good buy to owning that item.

If an offer you make is declined, don't take it personally. Don't ever, ever message the seller with something along the lines of "that's all I'm prepared to pay - take it or leave it."
I don't care if you act like you're above it all and think you're the most important person on the planet. It doesn't matter to me in slightest who you are, and I'm not going to ask "how high?" just because you have told me to jump.

I had this happen to me once, guess what? I left it. I have a month on my listing; I'll take my chances. Incidentally, I did decline the offer and just 2 days later sold the item at the price I had set. There was no need at all for me to accept your low offer - sorry!

Another golden messaging rule: DON'T WRITE IN CAPS!! It makes you seem like you're angry. If you're not aware of this, but ALL CAPS in a message or email makes you seem like you're shouting. I don't have time to read your shouty email, and if I see one, it's probably going to be deleted without my even bothering to read it...

Lesson 4: Perfect Timing

If you're bidding on an auction, go in at the last available moment – literally refresh the browser to throw in a last minute offer if you need to. But if you're going to do that, make sure that your bid is something that is reasonable and one that is likely to be the highest bidder.

Don't forget that the bid doesn't increase to the maximum amount you have entered if you are the high bidder… only to an amount that becomes the highest bid based on the increment at which bids increase.

The bidding increments can be found here: http://pages.ebay.co.uk/help/buy/bid-increments.html

Don't exceed the maximum amount you'd be prepared to pay!

Lesson 5: Free Postage

This is probably more relevant if you're using a Buy It Now service: If someone offers free postage, that's great; if they don't, you may not realise but it's because the postage cost has (probably) been factored in to the item cost.

If someone is already selling at item as low as £4 - 5, you can try and get the postage for free by offering a price that factors in the postage cost, but don't be surprised if you can't. You might find this trick works for higher value items, but on low value items, why should a seller pay an extra £1-3 (or more) so you can get an already next to nothing item for even less?

Sellers can't pay for everything for you. As with buying from somewhere like Amazon: there is an item cost and an associated postage cost. Amazon might be able to afford to give you free postage on everything, they (often) can't. If I am offering free postage - it's because I already included that cost in the item value.

Lesson 6: Feedback

If you're giving positive feedback, that's great. Sellers love positive feedback, who doesn't? Do think carefully about the feedback you're giving, though: if there was an element of the service that you didn't think was that great, contact the seller and let them know - we appreciate fair and honest feedback.

Written feedback is better than say, giving someone 5 stars for everything except packaging, and only giving them 1 star for that. This is because we can see from the rating that you didn't think the packaging was that great, but won't necessarily know why. Let us know so that we have the opportunity to apologise, offer to rectify the situation the best we can, and correct our mistakes for our next sale.

If you're giving negative feedback then I would say the fair thing to do is:

1. Contact the seller before leaving feedback. It gives them an opportunity to put things right where they can. Most sellers are reasonable and want their customers to be happy (if only for positive ratings), and will take feedback on board without being rude.

2. Be fair and reasonable with feedback. Just because your parcel didn't show up wrapped in your preferred choice of pink shredded tissue paper, scented with the fragrance of your favourite fruit isn't grounds for negative feedback. If the item showed up damaged, by all means contact the seller first and let them know. Give them the opportunity to rectify the situation.

3. Don't blame the seller for something that was not their fault, which feeds on from the previous point about being fair and reasonable. I have seen some truly idiotic reasons for negative feedback from buyers: I once saw someone give negative feedback because they had to go to the Post Office to collect their parcel because neither they nor their neighbours were there to take delivery for the item. Really?

You ordered an item which wouldn't fit through your letterbox, which your local postman couldn't deliver and, as such, took the item for collection to your local sorting office - as is normal practice. How is this your seller's fault? It isn't. If you wanted it hand delivered to you and signed for, you should have contacted your seller and organised for them to courier it to you, and made yourself (or someone else) available to sign for the item. Your seller cannot be held responsible for something that they had no physical control over, and it will make you look like the unreasonable and foolish party.

If you want that service and it is not offered - ask! A seller doesn't end up out of pocket as they recharge the post cost to you anyway, so most of us don't have a problem organising something a little extra for you!

If they had agreed to courier an item and then sent it by second class post, give them that feedback - it's fair and reasonable.

Don't forget that the seller has the opportunity to respond to your feedback (or contest it through eBay), as well as giving you negative feedback in return. Too much negative feedback as a buyer and you'll likely be seen as a disagreeable, impossible to please person. This may land you in a situation whereby someone declines the sale, refunds your item, then blocks you because they just don't want to have to deal with someone like that. Why should they run the risk of receiving negative feedback just because you're a complete nightmare to deal with?

4. Don't have a knee-jerk reaction when leaving feedback: if you're really annoyed, give yourself time to calm down, and then take it up with the seller. Running to the feedback screen and giving 1 star ratings for everything isn't going to help you, particularly if you're then going to ask for compensation etc.