What are Essential Oils
Essential oils, also referred to as "essences", are botanical extracts of various plant materials, and do not only originate from flowers, but from herbs, trees and various other plant material. The essential oils are extracted from the botanical material using a variety of extraction methods to suit the material extracted from and are highly odoriferous liquids.

The use of essential oils have a long history and many prominent healers in history have made use, and believed in, the healing power of these extracts.

Essential oils differ from other oils (fixed oils such as olive oil) as they are volatile and evaporate when left open, and have certain therapeutic properties which can be used to promote health and well-being.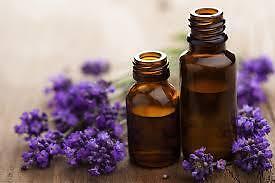 How to identify FAKE Oils
The internet is sadly awash with FAKE essential oils so finding true oils can be somewhat of a nightmare for the beginner.
Also there is no regulating bodies for essential oils so supplies can 'get away' with selling fakes very easily.

1. Place a single drop on white printer paper and let dry. If there's an oily ring left behind, it's NOT a pure essential oil. The exceptions: Essential oils such as sandalwood, vetiver, German chamomile, and patchouli oils, which are naturally heavier in consistency and deeper in color.

2. While high cost doesn't signify high quality, it's smart to be wary of an essential oil with a super-low price tag. Essential oils are almost inevitably pricey: It can take a roomful of plant material to fill just one bottle of essential oil, and if the botanical is scarce, it further drives up cost. Oils such as Jasmin Oil is very expensive, you are looking to pay around £30 for a 10ml bottle. I always check the supplies price of Jasmin and Rose as I know these are very expensive, if the supplier is selling them cheap then I know all their oils are nothing but fake synthetic rubbish.

3. Make sure the plant's Latin name is listed on the label or, if you're shopping online, the webpage. If only the common name is listed. This by itself does not ensure your oil is real. I have purchased oils online which have the Latin name and when arrived have been nothing more than heavy scented synthetic rubbish.

4. Don't be fooled by labels stating '100% Pure Essential Oil' or 'Graded' essential oils. There is no such thing as different grade of essential oils. Its either essential oil or not. No in between!

5. Place a drop of a vegetable, nut, or seed oil on the pad of one index finger, and place a drop of the essential oil on the other. Rub the oils with your thumbs, noting the differences (or similarities) between the feel of each. True essential oils have a little slip, but for the most part, they shouldn't feel thick or greasy. Heavy, richly colored essential oils, like sandalwood, vetiver, German chamomile, and patchouli, are exceptions

6. When you unscrew an essential oil's cap, ideally it will be sealed with an orifice reducer—a plug that controls how many drops come out at once. This is helpful for dosage, yes, but it also prolongs the shelf life of oxidation-prone oils by limiting their exposure to air at all times. It's not the end of the world if it doesn't have one, but do watch out for any essential oils with built-in dropper pipettes. The little tubes are typically made of plastic or rubber, which can both break down and release synthetic impurities into the oil

7. Since essential oils are plant-derived, avoiding pesticide contamination by buying organic only makes sense. Many companies carry the official seal, but here's an insider secret: Oils labeled "wild-crafted" are also a safe bet. It means the plant was harvested in the wild, rather than farmed. You can pretty much assume they've been unsprayed. The organic label means a price bump, but you can be strategic about when to save or splurge. If nothing else, make sure you buy organic citrus oils—it's been shown that they tend to contain pesticides.

8. Most essential oils should be safe for human consumption (such as orange oil, sage oil, basil oil etc) and a good manufacturer will have had their oils tested so they can sell them as 'food grade'. This kind of testing and labeling can be costly so smaller manufacturers may shy away from this and just put 'for external use only' on their labels. Always ask your supplier if their oils are safe for consumption, this may help you identify if they are real or fake.

9. Always ask your supplier if their oils have therapeutic values. An obvious one right? Not so! I recently purchased oils labeled as '100% Pure Essential Oils' which turned out to be fake, when confronted the supplier they simply stated "we never said they had therapeutic values" (rolls eyes)

10. Don't be put off by the worry of fake oils. Essential oils are amazing and should be part of every ones lives in some way. I personally couldn't live without my supplies of oils now as I use them every day, in holistic medicine for my whole family, cooking, cosmetics and to care for my family dog. If in doubt, ask questions!!!!