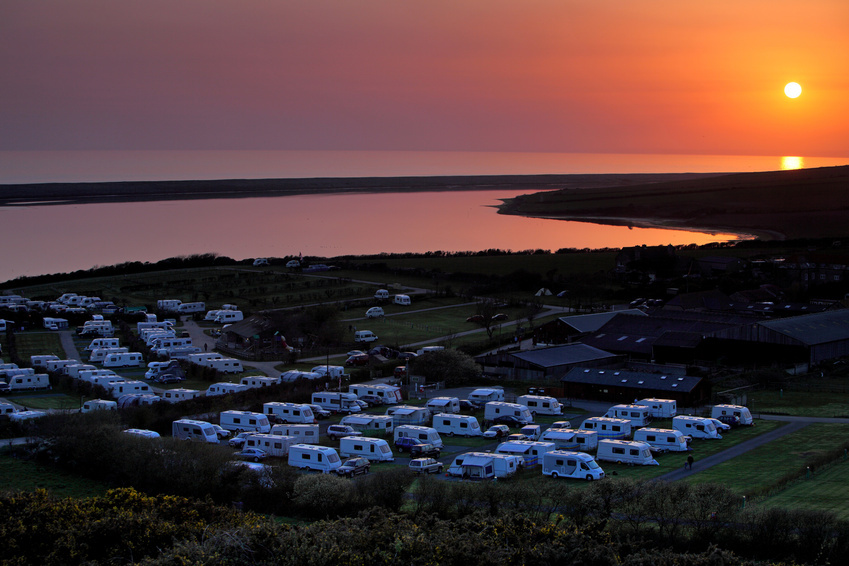 Located in the south of England, Dorset is one of the most popular British destinations for a touring caravan holiday. With so many exquisite campsites in Dorset, it should be easy to plan a route that allows you to explore the best of Dorset's coastline with the entire family. By learning more about the best places for a caravan holiday in Dorset, you can make sure your holiday will be a truly memorable one.
Exploring Bournemouth and the Surrounding Area

Bournemouth is the most populous area in Dorset and the most visited holiday destination in the region. The location is close to some of the best beaches in England and, if you want to experience the thrill of the city, plan a trip to Poole and its vibrant Quay. Bournemouth and the surrounding area are also an excellent choice for those who want to explore the heart of rural Dorset, with its annual fairs and outstanding architecture. You can choose from various types of accommodation for your stay in Bournemouth, including static caravans, self-catering cottages, and guesthouses.
Enjoying the Golden Sands of Weymouth

Weymouth is one of the most popular places in the UK when it comes to family holidays by the beach. The safe bathing waters combined with the endless stretch of golden sand makes the area a perfect choice for those who want to experiment some of the British beach holiday traditions such as pedaloes, donkey rides, or Punch and Judy shows. You can find a wide selection of caravans to rent in Weymouth.
Renting a Holiday Cottage or Caravan in Dorset
The perfect holiday to the beaches of Dorset starts with planning your accommodation carefully. You can opt for a variety of accommodation options such as self-catering holiday cottages, which are perfect for family holidays and romantic escapes, or static caravans that are ideal if you do not own a motorhome. If you are looking to explore the beautiful countryside of Dorset in your own motorhome, have a look at some of the caravan parks in the area. There are multiple coastal parks to choose from, such as the Rowlands Wait Touring Park, Coastal Park, and Meadowbank Holidays. When choosing your accommodation, make sure you pay attention to the amenities provided. Most static caravans come with all the modern facilities you need for a pleasant holiday, including hot water and electricity.