Play to win with our guide to the best MotoGP merchandise from the world's premier motorcycle series. Here is some of the best memorabilia and sporting products from your favourite teams and riders.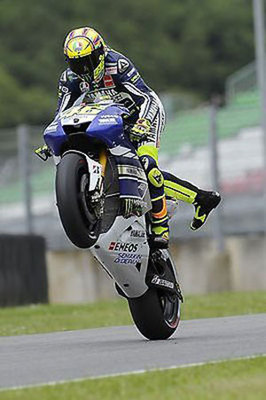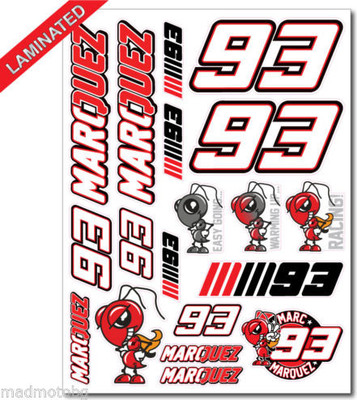 Fill gaps on bike tanks or in car windows with a MotoGP sticker. Buy individual transparent stickers for your windscreen or go sticker bombing with a full vinyl sheet of colour goodies for cars, bikes, vans or toolboxes. If you are a fan of stressed or ripped jeans why not dress them up with a clothes patch. All-colour embroidered patches are available to iron on to a shirt, blouse, jacket, T-shirt or jeans to give an old garment a new lease of life or just add a GP theme to clothing.
---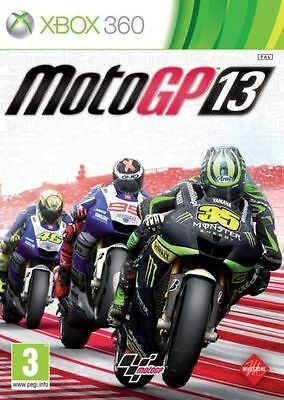 Fancy trying your hand at racing the most powerful two-wheeled performance bikes on the planet, but don't yet have your licence, then just hop aboard a machine in the official MotoGP console games for Xbox and Playstation. You are only two thumbs away from glory as you manoeuvre around the hairpins and roar down the straights as one of your sporting heroes. Want to be Rossi in his pomp? You can be with the most up-to-date version or a previous release.
---
8. Keyrings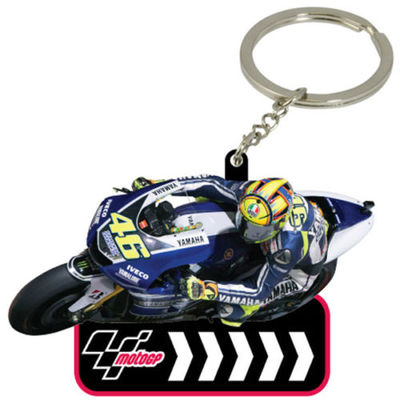 Never lose a set of keys again by simply attaching them to a handy keyring or a lanyard that you can hang around your neck. Bike marque logos, such as Honda and Suzuki, make ideal keyrings for the motor racing fan, made from soft leather or fabric, with a carabiner at one end and a ring for keys at the other, you can attach it to your belt loop and feel that reassuring jingle. Lanyards come in team colours or are endorsed by the racers themselves. Simply attach your keys, hang around your neck and tuck into your jacket – safe and secure.
---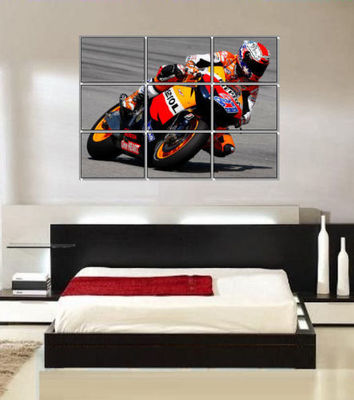 If your walls are looking a little bare then why not invest in a MotoGP calendar to keep an eye on race days or fill the gap with a full colour glossy poster of one of your racing heroes in action. Wall art of heroes past and present, plus the incredible machines that they ride – Ducati, Yamaha and Honda – are available in large-format prints. Dress up your garage, utility room, bike shed or bedroom with a decorative hanging.
---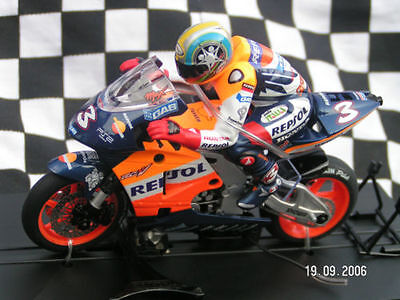 Kids both big and small love the small-time competition of building their own track and racing in their own home. And that is what you get with Scalextric, the timeless hand-controlled racing game that you can construct in your living room. MotoGP-themed Scalextric lets mum and dad race the kids, giving hours of fun whatever your age. Beautiful bike reproductions, track, controllers and full sets are available. Buy spares, kit out your own racing team and re-run your own world championship.
---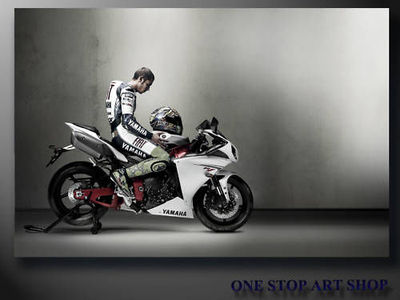 Serious about your motorcycle art and want to go one step beyond a race day poster, then why not invest in a full size canvas print of high-speed sporting action. There are pictures of races in full flow, riders popping wheelies under acceleration, cornering hard or simply sitting looking mean and moody in race leathers. Fun cartoon prints, oil-painted masterpieces and multi-canvas prints are all available for the bike enthusiast with a love of art.
---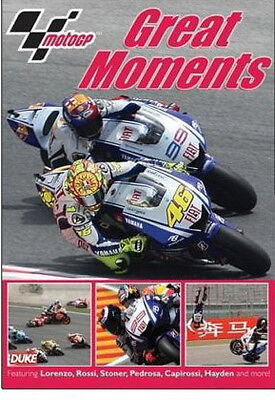 Relive the glory of past seasons with race videos on DVD. Collections of the greatest moments from past decades, reviews of the year and profiles of the most prolific winners and greatest characters in bike sport are all available to buy online. Get racing tips from former riders or a fan's eye view from celebrity bike nut Ewan McGregor. Hours and hours of race action through the years and great commentary are yours to choose from.
---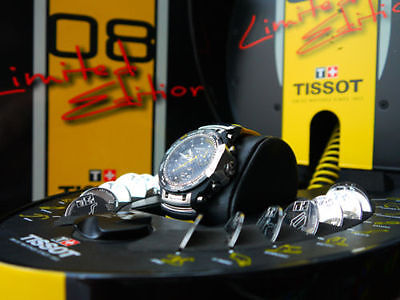 Accessorise to your heart's content with MotoGP bling from wallets to elegant wristwatches. Watch maker Tissot has a collection of Moto chronographs designed and packaged for race enthusiasts. Timepieces are presented in race-themed boxes with a variety of bike-inspired details built into the design, such as reproductions of the high-performance bike brakes or world championship racetracks on the watch face. Add a MotoGP-endorsed wallet or a variety of mobile skins to keep your phone in peak condition.
---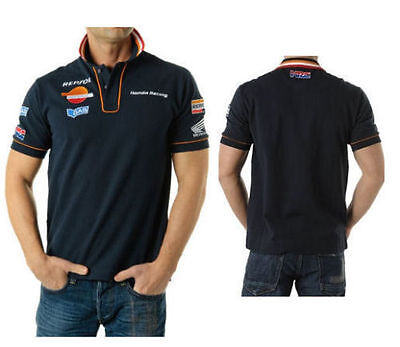 All of the latest shirts, fleeces and T-shirts are available online. If you are a fan of young guns like the exciting Marc Marquez or the old masters, buy their official MotoGP-branded clothing. Keep warm with insulated sweatshirts and fleeces, or get a hoody to keep out the cold on chilly days. Pit tops and jackets are available with team logos or representing famous racing circuits like Silverstone or Brands Hatch. If you are a committed biker then buy genuine grand prix leathers for that extra adrenalin rush on the motorway. Lighter summer wear, polo shirts, vests and T-shirts are also available for casual wear on warm spring and summer days.
---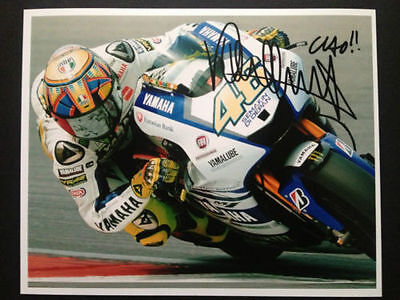 Whether you are a fan of the Italian greats like Valentino Rossi or the superb Spanish riders Jorge Lorenzo and Dani Pedrosa, there are pictures, shirts, prints and posters signed by riders past and present. Whether you are looking for a championship photo with all the racers' signatures or a particular specialist item, such as a vintage signed photograph of Barry Sheene or Marco Simoncelli, or a rare autographed helmet, there are collector's pieces for race fans everywhere. Get autographed items that have been signed trackside right after a famous win.