About my Glasses Selling
I always try to sell good condition, quality and interesting glasses. My primary audience is the glasses collector, as I mainly sell strong prescriptions in both directions. All of the products I sell are used, so they were all genuinely prescribed. My way of doing things is really simple, but if you do have any queries, please feel free to send me a message at any time.

There are two kinds of glasses lens prescription, and I refer to them in my listing. Here is a very brief detail of them both below. I am not an optician, but hopefully it may help those who do not understand all the jargon.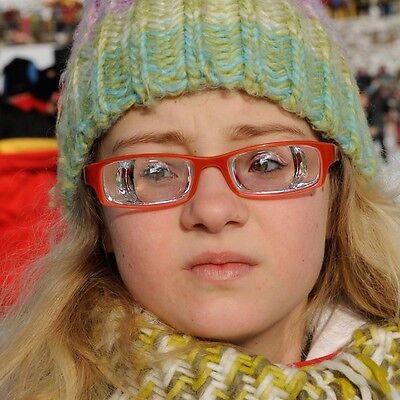 Myopic (shortsighted)
This is the kind of prescription for shortsighted eyes. Lenses are thicker at the outside, and are measured with a negative prescription. These make the eyes look smaller when worn.
Glasses with these kinds of lenses are my favourite to sell and I really do try to find ones with particularly strong prescriptions to sell.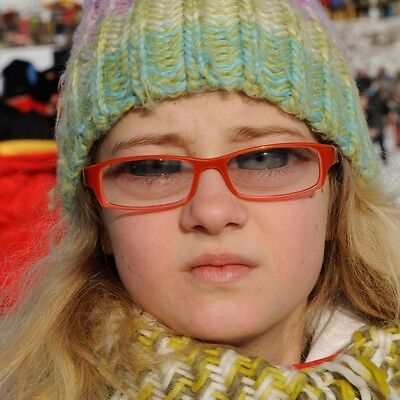 Hyperopic (longsighted)
This is the kind of prescription for longsighted eyes. Lenses are thicker at the centre, and are measured with a positive prescription. These make the eyes look larger when worn.
Reading glasses, for example, are like this. However, when I sell hyperopic glasses, they are of very strong prescriptions.
'Corrective Lenses'
Sometimes I refer to lenses as 'corrective'. I use it in terms of lenses that are either prism lenses (correction for double-sighted eyes), or lenses that correct astigmatism (mis-shaped eyes). Lenses like these are harder for a person with 20/20 (normal) vision to see out of, and are very specialised, personal prescriptions.
In that sense, when I say 'corrective', it is a warning to anyone who may be wishing to wear the glasses with the lenses that are already in them.
Advice and Guidance
Please remember that most of the glasses I sell are used. Although I do my very best to describe items very accurately, please do not expect them to be in perfect, new condition.
I strongly discourage purchasing used glasses for personal use. Wearing unprescribed lenses for long periods may lead to negative effects on the eyes. If you are looking for serious vision correction, using a proper optician is the only option.
I always aim to dispatch as regularly as possible, but sometimes I am a little slower, as I am a regular person who experiences life-related 'pop-ups'.
I prefer payment within two days, as I have routine for dispatching. After two days, an unpaid item case will open automatically.
Anything else?
If you have any queries, or think that I could add to my guide, please send me a message - I really appreciate it!