This guide is dedicated to bringing women fashion tips to help you learn what jackets suit your body shape. There are many websites offering ladies' fashion and style advice on what to wear and what not what to wear but this guide focuses specifically on plus size fashion advice. We aim to give a completely comprehensive set of fashion tips for plus size women specifically apple & pear shape, wanting to find the perfect fitted jacket based on their individual body shape.
Fashion is an important part of our daily lives especially if you are a woman. If you are a bigger woman, you should know how to wear a proper plus size jacket. Jackets look best when they are matched to the shape of your body. Balance is the key to selecting the correct plus size jacket to wear.
---
FEMALE BODY SHAPES (PLUS SIZE)
There are two main and most common types of female plus size body shape: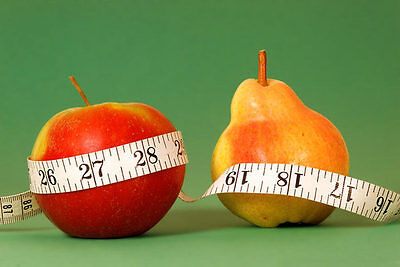 Apple shape (or round),
Pear shape (or triangle/ bottom heavy),
The styles of clothing that look great on a hourglass figure won't necessarily flatter a pear shaped woman or an apple shaped woman so it's important you find the one that suits you best. To get the correct balance you need to figure out your exact body type with these guides.
APPLE

The apple is one of the more challenging body types to dress, but also one of the easiest when you're camouflaging trouble spots. You're blessed with slim arms and legs, which can be used to your advantage. When you focus on the positive, you can look pounds lighter and more shapely. Not bad at all, wouldn't you say?

Apple shapes usually have:

You may have full breasts and a wide back.

Your arms could be slim, while your shoulders could be wide.

You could have slim hips and a trim backside.

You gain weight at the midsection.

PEAR

The pear is a common body type. Embrace the opportunity to emphasize your slim neck, shapely shoulders, and defined waist. You can easily work with your heavier bottom half to get an ideal jacket for formal, casual, party or outdoor use.

Pear shapes usually have:

A bottom heavy shape

Thin and slender neck

Narrow or sloping shoulders

Larger and more generous lower hips and thighs


---
FITTING JACKETS FOR YOUR BODY SHAPE
APPLE

Apples should aim to trim in the waist and visually decrease the size of bust and shoulders.
Optimal Jacket Length
When trying to decide what length of jacket to buy then remember to best suit your body shape, jackets should never fall at the waistline. Ideally Jackets should fall below the waist to mid-thigh or even 3/4 length and flare slightly to give a balanced look against the shoulder width.
Optimal Jacket Tailoring and Fit
Avoid excess fabric over bust, around tummy and hips, to do this choose simple tailored jackets that nip in at your waist or belted jackets to give the illusion of a smaller waist and this will trim in your tummy area. High placed pockets under the bust of around the waistline should be avoided as this will add bulk to your larger areas. Lower pockets can be an advantage as they will draw the eye down.
Jacket Shoulders and Sleeves
Stay away from designs that will make you appear larger at the shoulder or waist like shoulder pads, shoulder gathers and pleats, apples tend to have broader shoulders and a fuller waist so you do not need to add any size here. Button detail, turn-back cuffs, fur or even elongated cuffs are ideal designs for you apple ladies and will give your jacket the design and detail where needed.
Jacket Collars and Necklines
Jackets that have a deep v neckline will draw attention up top and distract from the fuller middle figure. Avoid heavy lapels and fur collars as they will look bulky on the breast area. Asymmetrical necklines can be very slimming whether this be from design or from a small wrap style jacket. Wear jackets and blazers open to create vertical lines and to lengthen your body. Clever use of colour can work wonders when trying to change the appearance of your silhouette, being apple shaped you should stay away from wearing one colour all over. Apple shaped women can pull off pretty much any colours, yes even lighter colours. So what ever colours you like, whether they are red, olive, cream or even yellow why not add a bit of that colour where ever you go why make your jacket the feature of your outfit?
PEAR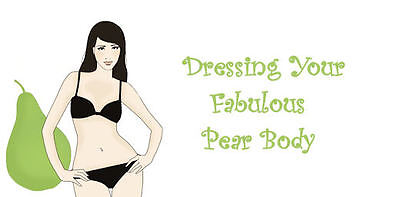 Jackets follow the same rule as the tops, Pears should aim to trim in the hips and visually increase the size of bust and shoulders.
Optimal Jacket Length
The length of the jacket can be either waist length or three quarter which will cover your hip and bottom area without making you look bulky. Avoid shorter jackets that end at your bum though as this will draw the eye to your larger middle section with a horizontal line.

Optimal Jacket Tailoring and Fit
The pear shaped lady should stick with coats that are fitted and have design around the top half and looser plain styling around the bottom half. Double breasted coats will give the desired balanced look along with also a pattern or detail to the cuff area or breast area of the coat. Avoid side pockets at hip height as this will add extra bulk, where as breast pockets will be an added benefit as balance for the pear shape lady.

Jacket Shoulders and Sleeves
Shoulder detail can be flattering here and jackets that look best on a pear-shaped body will have shoulder pads, tucks or pleated shoulder designs. Pear shaped body types also tend to have sloped shoulders so jackets with shoulder pads will enhance your shoulders and balance them out with your hips.

Jacket Collar and Necklines
Choose jacket designs which have detail around the upper half and neckline, this can be with a contrasting or fur collar, buttons or lapels as lots of detailing around the tighter top section is good for drawing attention
Wear lighter shades or more brightly colored tops to balance the darker bottom. Try to accessorise jacket with a brightly coloured scarf or a sparkling broach, always think to keep attention drawn to your upper half and you will look fabulous! Wearing contrasting, lighter or brighter shades colored tops paired with a darker bottom will help to balance your shape out.
---
CONCLUSION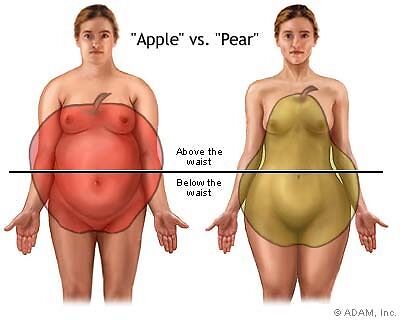 When choosing the best plus size outerwear, look for the warmth, wind or rain protection you need without adding extra bulk. Vertical rows of buttons and v-shaped necklines can be slimming, while double-breasted and quilted styles of outerwear are often best avoided by plus sizes. Length is another important consideration when shopping for plus size outerwear. Cropped jackets may be worn attractively by many people with fuller figures, but tapered garments that end at the smallest part of the waist are typically much more flattering than a boxy coat or jacket that ends at the widest part of the hips. Rather than choosing ultra-trendy outerwear, looking for good quality jackets, coats and blazers that are stylish but more classic can be better on your budget.
---