HTC 7 Mozart (touch screen Windows 7 Mobile Phone)


featuring ::

-Social Networking,
- 8 mega pixels color camera,
- Wi-fi connectivity,

-Bing Maps, Multimedia, HTC Hub, video games and 3G Network....(more about Htc 7 mozart)
HTC7 Mozart follows in the proud traditions of many of the brands smartphones that went before it. The phone performs admirably, with a wide range of facilities on offer, as well as boasting a striking design.

HTC seemed to have focused much attention on the audio and camera aspects of this model, making it a cut above the rest in respects of media facilities. Obviously aware that many users now rely on their phone as a music player, it is a welcome sight to see sound enhancement features such as Dolby Mobile and SRS Surround. Couple this with the fact that you can use your own selection of headphones, and you have a model that is an admirable music player in its own right. An RDS FM radio also offers a nice alternative to pre loaded files. AT 8 mega pixels the camera offers pleasing results, as does the video footage mode which records in High Definition.
HTC 7 Mozart features:

* Touch screen
* Multimedia
* Social Networking
* Wi-fi
* Camera
Microsoft have laid down some minimum specification required for a handset to sport their new Windows 7 operating system.
Amongst these are
-at least 8GB of internal storage memory and 256MB of RAM. The 7 Mozart offers the lowest possible storage required, but does double up on the RAM, giving the user 576MB. This is pleasing, especially when coupled with the high capacity processor which is clocked at 1Ghz.
Consequently, the phone operates at great speed, from browsing the web to gaming.
HTC Mozart 7 benefits
With a host of social networking and online facilities on offer, the HTC Mozart 7 benefits from its extensive connectivity, designed to ensure that wherever your location, you can always access the net. The Quad band phone allows for 3G connectivity.
This method is the fastest mobile data transfer that you can achieve, meaning updating your Facebook status or uploading a video to Youtube can be done in an instance. 3G is versatile as it is not location based, meaning that as long as you are in an area with coverage it will work. This can be at home, at a football match or on the train. Coverage is not 100%, however the Mozart does sport GPRS and EDGE as useful alternatives. WiFi is facilitated on this model, which weighs in at a lightweight 130 grammes. The HTC 7 Mozart not only looks great, but is a pleasure to use. The new operating system is enough of a draw on its own, but the wealth of other features on offer make this a must have model.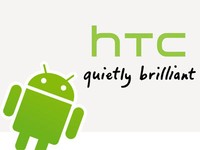 The HTC 7 Mozart ( unlocked) are available now and open for uk customers ,here in ebay at various popular and branded stores such as ours(Cyber World Uk Ltd ),ecell,fonemaster etc.to name a few,where you can get best price bargains on eBay that makes sense to you before you part with your money and ensure you have a safe and successful experience when buying or selling this mobile phone on eBay.
SO enjoy your life live lavishly with HTC 7 MOZART ,untill than if you are an apple geek like me you might be interested in iPhone 5 also,which i have described in another
ebay guide for Apple iphone 5
of mine as well.Hope you will enjoy reading it,See you again next time with review of another product of mass interests in 2011,soon................