How to test for Hacked Memory in your MP3 / MP4 Player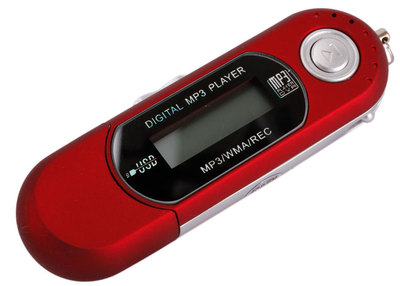 There are a lot of cheap MP3 / MP4 players from China & Hong Kong and not all are what they say they are! As they want the most profit some have "hacked" memory which is where for example a 16GB player will only actually be 8GB but it has been tampered with to show up as 16GB. Since you wont find this out until you try and copy more than 8GB to it and the device crashes - by then its too late as you've already left +ve feedback and the seller has gotten away with tricking you.
Testing for hacked memory
There is a way to test for hacked memory in your MP3 Player (it also applied to USB memory sticks and storage).
Download the "
H2testw
" test program from here (you will need to google as ebay wont let me insert outside links).
This will carry out a test on the device to identify its true capacity. If you have a player that is behaving erratically you should test it to be sure.
If you find you have a fake memory device you should contact the seller immediately and demand a refund or compensation for the lower memory device. Hopefully this will help you if you think you have a dodgy player!
Fake iPods
Some of these unscrupulous sellers also try and sell these "ipod lookalikes" (as shown in the top photo) as genuine "limited edition" or "non-UK" ipods - just because they look very similar. Some of the points to note on these lookalikes:
scroll wheel - isn't a scroll wheel at-all you have to press each button
doesn't have the apple software - just the regular mp3 / mp4 player Chinese software (with multiple languages)
may have hacked memory as above
is not compatible with iTunes sync - you have to drag and drop your music over like a USB drive
Be sure of what you are buying
If you understand that the player you are buying is a generic no-name and are happy that it wont be up to the Apple quality or style - then you should be happy with what you have. I have bough a couple of these cheap players for my nieces and they are ideal as they just do the basics - play MP3's.
I would be grateful if you could vote "YES" below to make others aware of this!
I guess the people voting
No
on this are the scamming sellers - obviously not happy that I'm promoting this...