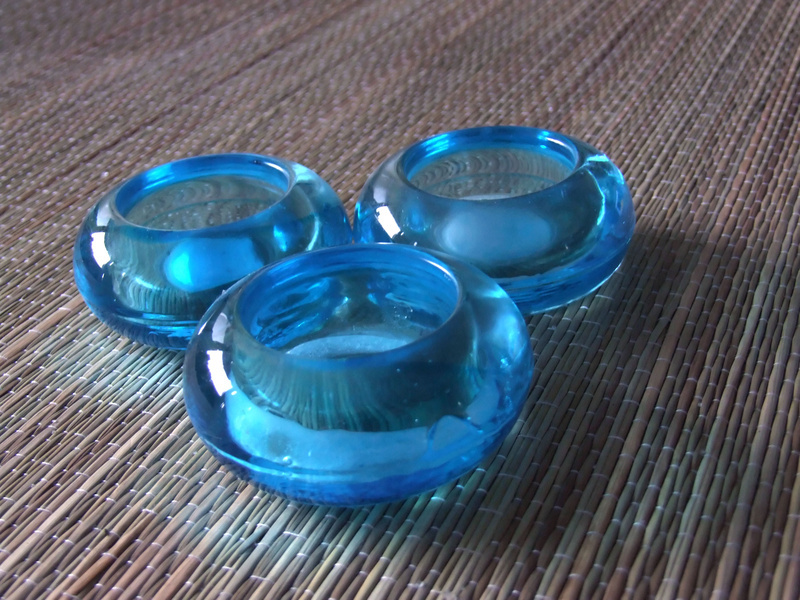 Tea lights offer a warm and romantic lighting perfect for nearly any mood or scene, and hanging holders are convenient for placing tea light candles almost anywhere in your house or garden. For example, you can hang tea lights from tree branches, ceilings, or balcony railings. Designs of hanging tea light holders include glass votive, wire frames, wooden shelves, tea light lanterns, and more. Learning about the many types and options available helps you to make a better choice when you buy hanging tea light holders.
Hanging Tea Light Holder Size

Hanging tea light holders come in a variety of sizes with space for anywhere from one to upwards of ten candles in each holder. Single tea light holders are the most common and feature a single small slot for holding one tea light. Tea light chandeliers might hold dozens of tea lights. Many tea light racks and tea light hangers hold two to six candles. You can purchase a holder based on the number of candles you want to use, the space available, and how many holders you want. For example, in some cases, multiple single tea light holders make more sense than one holder for a dozen candles.
Hanging Tea Light Holder Type
The type of tea light holder is also important. Some tea light holders look like lanterns and have small closing doors. Others are open and look more like traditional candleholders. Hanging glass holders, metal or wire racks, wooden hanging boxes, glass lanterns, bulbs, chime holders, and light fixture holders such as chandelier and ceiling light holders are all available. Choose one based on the style that you want and the decor of your home. For example, hanging glass bulbs for tea lights might fit very well into a modern or artistic home, but in a traditionally decorated home, a hanging wire rack or chandelier holder might be a better option.
Hanging Tea Light Holder Location
Hanging tea light holders go in a variety of locations and some are specifically for hanging from ceilings or walls, but some can go in a range of places such as outdoors, patios, or balconies. Check the description or label to see where you can position the tea light holder. For example, a small hanging lantern might hang almost anywhere, but a larger hanging light might require a high ceiling.
Hanging Tea Light Holder Colour

Finally, it is always important to pay attention to the colour of the hanging tea light holders you are buying. Tea light holders come in a variety of colours, the most common being white, black, wood, and clear, but also in traditional colours like red, blue, or with patterns. Choosing a colour that suits the design of your house ensures that the candleholder fits in with the rest of the decor.