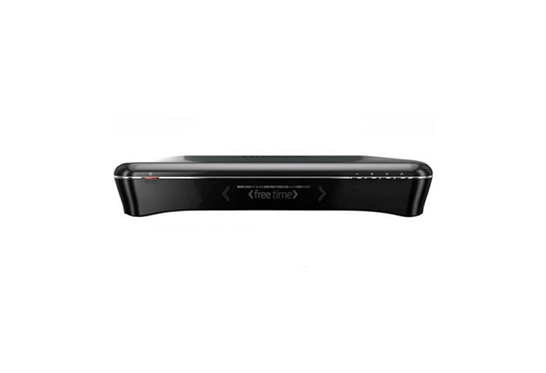 Hard drive recorders, or HDD recorders, are popular consumer electronic devices which can digitally save and store television programmes. Attaching to an outside aerial or satellite dish, the set-top box receives and records the incoming signal and saves it to a hard drive. As the hard drive is built into the recorder, no external media is required. Unlike a DVD or VHS system, users can manage all their recordings in one place. When purchasing a HDD recorder and looking at the many models and manufacturers available, consider their technical specifications as well as their hard drive capabilities.
Different Specifications and Components of a Hard Drive Recorder
HDD recorders, sometimes referred to as digital video recorders (DVR) or personal video recorders (PVR), are most commonly used to record television programmes. However, some HDD recorders also support analogue, composite, and S-video inputs so they can be connected to the likes of camcorders, VHS players, digital cameras and games consoles. When choosing a HDD recorder, always look at the hard drive capacity as this indicates how many recordings can be stored on the device. There are several other technical specifications and features that also need to be considered when purchasing a HDD recorder.
High Definition
The majority of digital channels in the UK are broadcast in standard definition (SDTV). Channels broadcast in SDTV typically have a resolution of either 720 x 576 or 544 x 576. The resolution is the number of pixels visible in an image, and a higher resolution means better video quality. High definition television (HDTV) has a much higher resolution of at least 1280 x 720, but it can go as high as 1920 x 1080. This means that HD digital channels have much clearer and more vivid image quality when compared to SD digital channels. HDD recorders which are HD Ready are capable of recording HDTV, but users will still need either a subscription satellite television package or a Freeview service with HDTV to receive high definition channels. As the video quality is much higher, recorded programmes have a higher file size and, therefore, take up more space on the HDD recorder's hard drive.
Hard Drive Capacity
The capacity of a HDD recorder corresponds to the amount of storage that is available on the device. HDD recorders with more storage space can save more hours of recorded video. The storage capacity is measured in either gigabytes (GB) or terabytes (TB). The storage sizes of HDD recorders vary, but most models have a hard drive capacity of 250 GB or 500 GB. However, older models have a capacity as low as 40 GB and new, high-end HDD recorders have more than 1 TB in storage space. A 250 GB HDD recorder can save approximately 185 hours of standard definition television or 60 hours of high definition television.
Other Hard Drive Capabilities
Some HDD recorders have recording modes. These different modes can change the video quality so more data can be stored on the hard drive or to external media. XP is typically the standard recording mode, resulting in the best video quality. However, other modes such as SP, LP, and SLP can be used to allow more recording time. Users should be aware that as the video compression increases, the quality degrades. Although more hours of recordings can be saved, the image quality will suffer significantly and the video playback will contain digital artifacts and blocky, low detailed images.
External Media Support
Some HDD recorders support external media. This means they can read and playback multimedia files from other storage devices as well as record and transfer files to them. HDD recorders with SD memory card slots, USB memory stick support or external HDD back-up features can free up storage space by exporting recorded programmes.
Playback Features
HDD recorders have a graphical interface which allows users to control and change channels, access television listings and playback recorded programmes. Users can also control and manage the data stored on the device's hard drive so they can delete unwanted programmes or copy files to external storage media. These features are standard on all HDD recorders so users can manage recordings and control their TV signal, but some devices have other features which can enhance playback and recording functionality.
| | |
| --- | --- |
| Twin Tuner | HDD Recorders with twin tuners are capable of receiving two different input signals so users can watch one channel while recording another. |
| PIP | PIP, or Picture in Picture, displays two different channels onscreen at the same time. |
| EPG | EPG, or Electronic Programming Guide, displays an advance programming schedule of up to 8 days so users can plan and schedule future recordings and set reminders for upcoming programmes. |
| Series Link | The Series Link function automatically records the complete series of a chosen TV programme. |
| Live TV Playback | HDD recorders with Live TV Playback automatically records the channel which is being watched. This creates a cache so users can rewind or pause live TV programmes. However, the recording is temporary and is not permanently saved to the hard drive. |
Internet Enabled and On Demand
HDD recorders with Wi-Fi functionality can access the Internet and use On Demand services. On Demand has been launched by several large UK broadcasters so viewers can access and catch-up with recently broadcast programmes. Some On Demand services also have large catalogues of entire television series. The Wi-Fi connection buffers and downloads these programmes so they can be viewed via the HDD recorder, but they are not permanently saved to the device's hard drive.
Assessing the Hard Drive Capabilities of a HDD Recorder
There are different models and manufacturers of HDD recorders to choose from. Hard drive capabilities and technical specifications vary considerably between the different models. More expensive HDD recorders have larger hard drives and features like high definition and On Demand services. However, while older, cheaper models have smaller hard drives and fewer features, they can still be a worth-while purchase, suitable for long-term use. When buying a HDD recorder, always look at the different features on offer and consider how they may affect the hard drive capabilities of the device and whether they are suitable for the user's requirements.
The Importance of User Requirements
The hard drive capabilities of a HDD recorder are affected by the type of recordings saved on the device. High definition and 3D recordings take up significantly more storage space because the increase in video quality creates larger file sizes. Similarly, users who want to record and permanently archive television programmes will need a HDD recorder with large storage space. However, if the device will only be used to record a few programmes a week without permanently storing them, a HDD recorder with smaller hard drive capabilities would be a more appropriate and cheaper solution.
Determining Actual Hard Drive Capacity
There is a difference between the advertised capacity of a HDD recorder and its actual capacity. Computers calculate GB and TB in groups of 1024 bytes, but the devices themselves are marketed in groups of 1000. Therefore, a 500 GB HDD recorder has an actual usable space of approximately 465 GB and a 1 TB has a space of around 920 GB. This does not just apply to HDD recorders as the same can be said of all devices that use hard drives, such as MP3 Players, games consoles and desktop computers. The firmware which powers the HDD recorder takes up considerable storage space. Also, devices with third-party app support and On Demand and Live TV Playback services have storage reservations. These services need to reserve a large amount of data to cache live TV programmes and to buffer programmes being downloaded via the On Demand service. These reserved amounts of hard drive space can add up to a considerable amount, so users who think they may be able to get by with a 500 GB model should bear in mind that the actual usable recording capacity of the device would be closer to 400 GB.
Other Recording and Backup Features
Although HDD recorders use an internal hard drive to save and playback recordings, a recorder which supports other storage media can be beneficial to the user. HDD recorders which support USB memory sticks, DVD-RW, SD cards and external hard drives can use these forms of external media to transfer and backup files. A HDD recorder with small hard drive capabilities could still suit the needs of a user who intends to save a lot of recordings if the device also has USB or external hard drive support. Saved recordings can be backed-up onto other storage media, creating more storage space on the HDD recorder.
Find HDD Recorders on eBay
To purchase a HDD recorder on eBay, visit the homepage and click Shop by Category. From the drop-down pane, select the Electronics link and then Sound & Vision . Navigate to TV Reception & Set-Top Boxes and use the search bar to narrow the search to HDD recorders. Alternatively, use the pane on the left of the screen to navigate to either the Freeview category or Cable TV boxes category. Additional search refinements such as brand and hard drive capacity can be specified by again clicking the boxes in the pane at the left of the screen.
Conclusion
When buying a HDD recorder, always consider the hard drive capabilities of the different models available. With careful consideration and research, choosing a model with appropriate hard drive features and other technical specifications will provide optimal recording performance and years of use.