Once upon a time, having multiple phones in the house meant calling out a BT engineer to add an extra wall socket in the bedroom. Thankfully, this hassle no longer exists, and although many of us still have more than one BT socket in the house, we no longer need them to enjoy the convenience of multiple phones. David Bayon, Contributing Editor at PC Pro, explains how a DECT phone works, and what to look for when choosing a set for your home.
---

eBay loves: Great quality and durability for the price.
Watch out for: Lacks the more advanced features of dearer models.
RRP: £35
Panasonic dominates the top-seller charts in most stores, and it's easy to see why. For a very reasonable price, this well-built phone offers a colour screen, 18 minutes of answerphone message time and up to six handsets.
---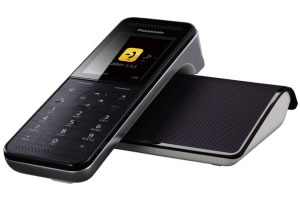 eBay loves: Use your Android phone as an extra handset.
Watch out for: Check you're on the home Wi-Fi before making an expensive call.
RRP: £80
Why buy additional DECT handsets when you already have something you can use: your smartphone. This model connects up to four Android handsets over Wi-Fi using a special app, so you can make calls without picking up the home phone.
---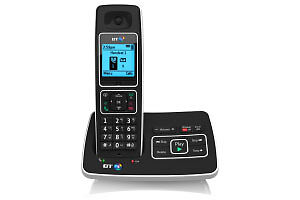 eBay loves: No more nuisance calls.
Watch out for: Check your voicemails for the first few months just in case.
RRP: £35
Nuisance calls are a huge problem, which is why BT introduced this superb model in 2013. Automatic blocking of international and withheld numbers is built in, and you can block 10 specific numbers too.
---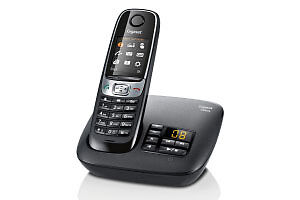 eBay loves: Dedicated nuisance call blocking button.
Watch out for: Slim choice of ringtones.
RRP: from £44
This model also blocks nuisance calls, but it's not automatic – instead, there's a dedicated block button so you can manage which numbers are flagged. Add in great call quality and a near-five-hour standby time and you have a great phone.
---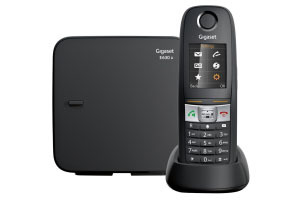 eBay loves: Perfect for a home workshop full of tools and equipment.
Watch out for: You pay a hefty premium for that robust build.
RRP: £99
The E630 is not just a home phone: it's been "ruggedised" to make it resistant to water, dust and shocks. Even if you don't plan on swimming with it, the E630 will withstand anything a hectic home can throw at it.
---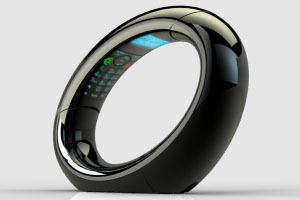 eBay loves: Will look like an ornament on a mantelpiece.
Watch out for: There's no way to add more handsets.
RRP: £70
This bizarre phone doesn't resemble a phone at all. The curved handset and base rest together to form a sleek, polished circle of modern art. It's not particularly practical or expandable, but it looks outstanding.
---
What is DECT?
DECT stands for Digital Enhanced Cordless Telecommunications, and it's the technology that allows your home phone to talk to its base station without the need for physical wires. Plug the DECT base station into your BT socket as usual, charge the handset by docking it, then pick it up and make calls without worrying about where you are in the house.
That's the basics, but the real genius of DECT is that any additional phones connect to that same first base unit, so you only need one BT socket to host up to four handsets. Each extra one comes with a charging cradle that you plug into the mains, but the phones themselves join the same mini home network, which is how you can still pick up two phones and hear the same call, like you would with landlines.
DECT limitations
Without obstructions, a good DECT phone can reach cordless ranges of over 100 metres, although in the home this will understandably be diminished by walls and other obstacles. Unless you live in a mansion, or your one BT socket is right in the corner of the house, you should be fine. As DECT is a microwave technology the signal can also be affected by other devices in the home, but the technology has advanced enough these days to make such disruption quite rare.
Features to look for
Now you know the DECT basics, you can start shopping for a set to kit out your home – but bear in mind once you've chosen a manufacturer it can be tricky to change your mind, as some handsets and bases won't together. If you must mix and match, look for ones marked as GAP-compatible. It pays to research what's on offer from a whole set, even if to begin with you only plan to buy one base station and handset.
A built-in answering machine is a popular addition for the main base station, along with a decent loudspeaker for making hands-free calls. The memory for recording messages can vary from as little as ten minutes, so if you're away from home a lot make sure you take this into consideration – or look for a phone that lets you set a time limit on individual messages. Many base stations display a message counter, and the screens on the handsets themselves can vary in both size and quality.
As for actual handset features, today's phones can do everything you'd expect: most include speed dialling and contacts, with higher-end models adding text messaging and even baby monitoring capabilities. Be sure to look at the specs if you're interested in a DECT phone with advanced features.
How many do I need?
Finally, consider the package on offer. You can generally buy a bundle to suit your needs, from one base unit and one handset, through to double, triple and quad packs for the biggest, busiest homes. You'll save money by buying in bulk like this, so keep that in mind if you think you'll add more handsets down the line.
---