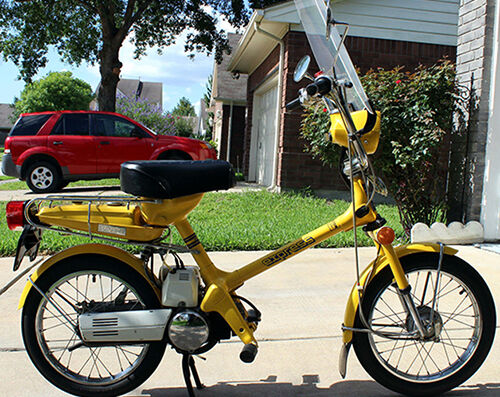 Honda Motorcycle Corporation released the Honda Express scooter in 1977 to meet the rapidly rising demand for small bikes that consumed less fuel. Once oil prices fell from historic highs, consumers returned to more powerful motorbikes and the Honda Express scooter lost much of its popularity. Because of operational simplicity, many Honda Express buyers purchase the scooter for inexperienced riders, but potential buyers should still do some research.
Honda Express Models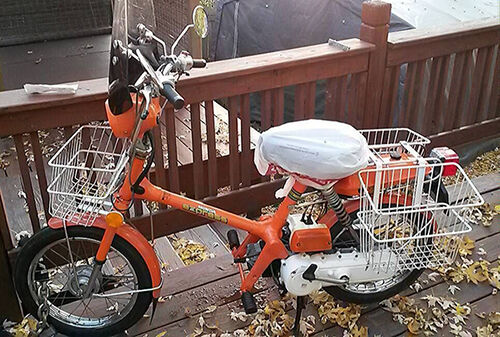 Honda released four Honda Express models that feature different engine sizes, styles, and aerodynamics. Honda also constructed different Express models to enhance seating comfort and make the handlebars more accessible for smaller riders.
Model

Description

Manufactured from 1977-1983

Features an air-cooled 2-stroke engine

1977 to 1980 models feature a manual choke, spring starter, and points ignition

Most NC50 models include an automatic one speed transmission

NA50

Manufactured from 1979-1981

Focus on seat comfort for longer rides

Tree handlebars

Large gas tank

NX50

Belt driven

Variable transmission

Large reed valve block

Different engine than the engines used for the NC50

NU50

Manufactured for urban riding

Electric start

12-volt battery

Advanced suspension system

Engine variances create different power levels, and more experienced riders can opt for larger, higher torque engines.
Honda Express Features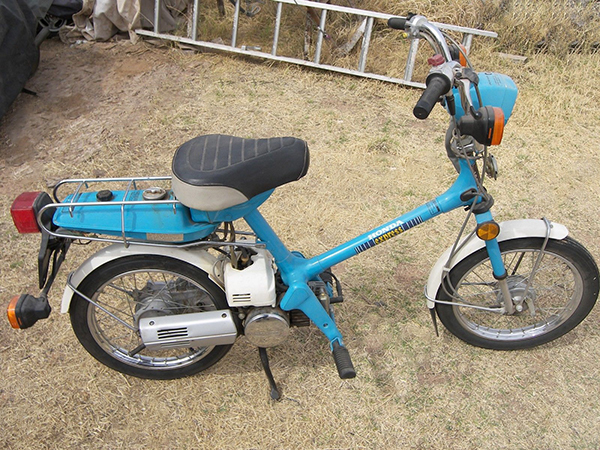 Honda Express buyers can augment their enjoyment of the scooter by including one or more features. Saddlebags increase storage capacity, with some models providing enough storage space to store a helmet. Honda Express shoppers should consider saddlebags that hang over the rear wheel to ensure maximum capacity. Anti-lock brakes are the most important safety feature for a Honda Express scooter. Insurance studies conclude that anti-lock brakes reduce the chances of incurring a fatal crash by nearly 40 per cent. Riders who add a windscreen to their Honda Express scooters receive some protection from wind-borne items.
Budget
Honda Express shoppers should set a maximum limit on how much they can afford to spend on the scooter. Price variances include differences in engine size and scooter size. Consumers also have to factor in maintenance and insurance costs, which can run higher than average for scooter models no longer in production, such as the Honda Express. The amount of money spent also depends on whether the scooter is for a first time rider or a commuter who requires reliability for work purposes.
Condition
Honda Motorcycles introduced the last Honda Express model in 1983, which means buyers must choose amongst a variety of used models. The value of a Honda Express does not depend on the manufacturing year, but on the condition of the scooter. Some sellers offer used Honda Express scooters in near mint condition. They may have bought the scooter for an adolescent who quickly grew out of using it or as a collector's item. Some Honda Express scooters may include several mint condition parts that enhance performance. The condition of a Honda Express scooter influences the purchasing decision.