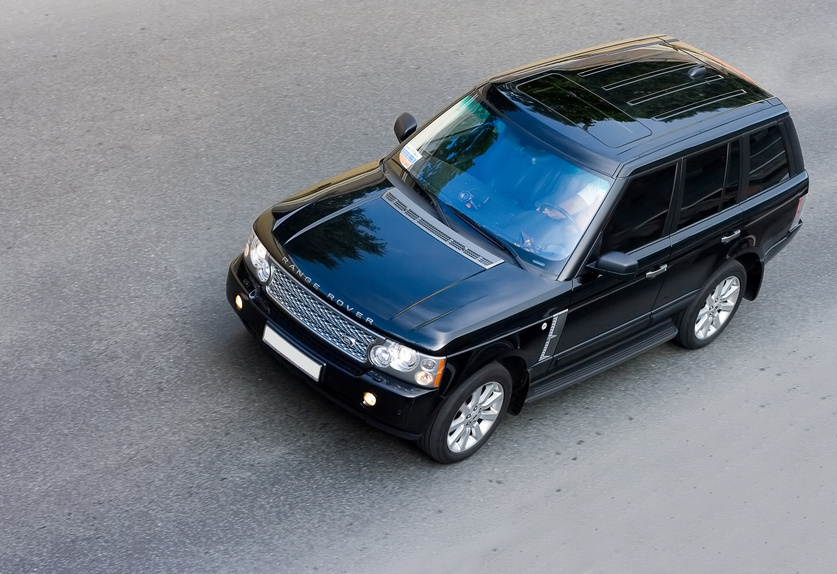 The Range Rover offers drivers and passengers both luxury and comfort. Since all Range Rovers have similar features, many buyers choose to personalise their vehicles by customising the car's appearance. In addition to creating a unique style and a greater level of comfort, customising can greatly alter the feel of the vehicle. Although it requires an investment of time and money, the end result is thought to offset the means. Buyers should take into account their requirements in order to determine which customising options are best for their Range Rover.
There are many ways to customise a Range Rover. Whether performing interior enhancements or exterior upgrades, the selection of components available is vast. There are also many ways to enhance the power of the vehicle. When purchasing a Range Rover at retailers such as eBay, buyers should consider the history of the vehicle and familiarise themselves with the various customising options available.
A Brief History of the Range Rover
The Range Rover, produced by British carmaker Land Rover, is a full-sized, luxury sports utility vehicle (SUV). First produced in 1970, there are currently four generations on the market. Popular models include the Range Rover Evoque and the Range Rover Sport.
Interior Customising Options
There are various ways to customise the interior of the Range Rover, whether adding wood trim to the dashboard or installing an enhanced GPS navigation system. Buyers can also install a complete sound system with premium sub-woofers and high output speakers in the door frame or mount a DVD display in the back of the headrest, in the dashboard, or hanging above the centre control unit. Other interior customising options include trimmed steering wheels and monogrammed leather seats.
GPS Navigation Systems
There are two types of GPS navigation system: in-dash and portable. These systems offer drivers directions, helping them to reach their desired destination safely and efficiently. When choosing between models, buyers should consider the advantages and disadvantages of each of them, as well as their features.
In-Dash
In-dash GPS navigation systems typically have a much larger LCD screen and offer better reception as the antenna is built into the top of the car. In addition, the buttons tend to be more easily accessible. However, in-dash systems are more expensive.
Portable
Portable GPS navigation systems are more likely to be stolen and the reception is not as good as the in-dash version. However, they are easily transferable between vehicles and less expensive.
Exterior Customising Options
Luxurious in design, the Range Rover needs no exterior upgrades. However, if looking to customise the look from other factory vehicles, there are various ways to do this. In addition to a custom paint job or window tint, buyers can give their Range Rover a distinctive appearance by changing the rims, tyres, or grille.
Rims
To improve the look and design of the wheels, as well as protecting the tyres from the elements, buyers can consider installing custom rims. These come in a wide array of materials, each with different qualities as indicated in the table below.
Type of Rim

Description

Drop-centre

Commonly seen on passenger cars

Keeps the tyre together when a puncture occurs

Design of the rims causes the inner section to sit lower than the sides, which allows the wheel to absorb force and speed evenly

Chrome

Stylish and high class choice

Gives the wheels a bright, metallic shine

Also known as platinum wheels

Most expensive and heaviest rims available

Requires a difficult maintenance regime, including proper and regular cleaning

Off-road

Helps to maintain the tyres' integrity while driving on rough terrain or in harsh weather conditions

Relatively easy to maintain

Built to withstand rocks and friction

Generally do not fit passenger car tyres

Wire

Amongst the oldest designs on the market

Forms a web-like pattern across the inner tyre rim

Lighter weight than other types, which allows for quick acceleration

Used by performance drivers to help to lower the weight of the car's wheels

Susceptible to damage from potholes and irregularities on the road

Elegant design provides an aesthetic beauty

Difficult to clean
When customising rims, buyers should make note of their diameter and width. These measurements help to determine whether the rims are a proper fit for the Range Rover's tyres.
Tyres
Many buyers choose to customise their tyres to increase the vehicle's safety, performance, and efficiency. Range Rover tyres come in an abundance of types, each differing in material and tread pattern. The best type often depends on the driving style, as well as personal preference.
When buying custom tyres, Range Rover owners should ensure that they choose the right size for the wheels and the vehicle itself. The wrong tyre size can result in inaccurate speedometer readings or undue stress on the car's suspension and drivetrain. Tyre size and rating are indicated clearly on the sidewall of the tyre. Buyers should match this rating to the vehicle's manufacturer rating.
Performance
Performance tyres use a softer rubber for better traction on dry surfaces, allowing for faster acceleration and high speed manoeuvring. However, due to their soft composition, they tend to have a shorter lifespan than other types.
All Season
Range Rovers, as well as most new cars, come equipped with all season tyres, which allow them to be driven in various conditions. These tyres are versatile, but they do not provide the level of traction of other types.
Mud and Snow
Mud and snow tyres are designed for use in snowy or icy conditions. These tyres have a wide, deep tread, which allows for greater traction in extreme weather conditions.
Car Grille
Range Rover owners may choose to enhance the exterior look of their car by installing a custom grille. The various types of grilles, classified by their type of material and their characteristics are given in the table below.
Type of Grille

Description

ABS

Most popular

Standard option

Made from plastic

Considered light, rigid, and durable

Rust free and very economical

Aluminium

Lighter weight than their other types

Provides strong protection

Can be shaped into any design

Ideal for customisation

Polished or chromed face

Referred to as Billet Grilles

Stainless steel

More common on trucks

Rust resistant

Corrosion resistant

Strong

Mesh

Reserved for high performance cars

High lustre finish or zinc plated
These grilles are designed to replace the original equipment manufacturer grille. They come in a wide array of designs.
Power Customising Options
Power boosting options are available for both the Range Rover's suspension and brake units. If searching for a way to customise the suspension, buyers should consider upgrading the rear anti-sway bar or installing a larger front anti-roll bar. Buyers can also improve the gas pressure in the shock absorbers and the polyurethane bushings for greater control while driving. Buyers that wish to increase the airflow or power of their Range Rover should modify their standard cylinder heads to ported and polished versions.
Buying Components to Customise Your Range Rover on eBay
Components to customise a Range Rover are available to buy on eBay. Buyers simply need to navigate to the appropriate product by using the keyword search. Typing in "Range Rover customising parts" is likely to render a large number of search results. For a more selective search, buyers should type in specific key terms such as "Range Rover rims" or "Range Rover grilles".
Alternatively, eBay's advanced search feature allows buyers to narrow down listings by price or condition. Buying customising components for a Range Rover can be challenging when it comes to determining the proper size. Buyers should communicate clearly with the seller by using eBay's "Ask a question" feature if they are unsure about the compatibility of components with the Range Rover.
Once buyers find the components for their Range Rover that they wish to buy, it is important to check the seller's feedback rating to see how other buyers have rated his or her service. eBay Top-rated sellers, have good reputations for dealing fairly on the site and providing good products. These sellers are also known for dispatching items in a timely manner and offer fair prices on postage and packaging.
Conclusion
The Range Rover is designed for both luxury and comfort. However, buyers still have many options to personalise their vehicle. Customising a Range Rover is a great way to alter both its look and feel. Although a costly investment, the end result can improve the Range Rover's total value drastically. Whether looking for interior, exterior, or power customising components, there is a wide selection of items available on eBay. For greater choice, these items can be found in both new and used condition.
Interior customisation options, such as GPS navigation systems and complete sound systems, provide a more enjoyable ride by offering both the driver and passengers comfort and an easy journey, while exterior customising options, such as rims, tyres, and grilles, are designed to enhance the appearance of the Range Rover. Power boosting options improve the vehicle's suspension and brake system. eBay sellers offer a range of customising options for your Range Rover.