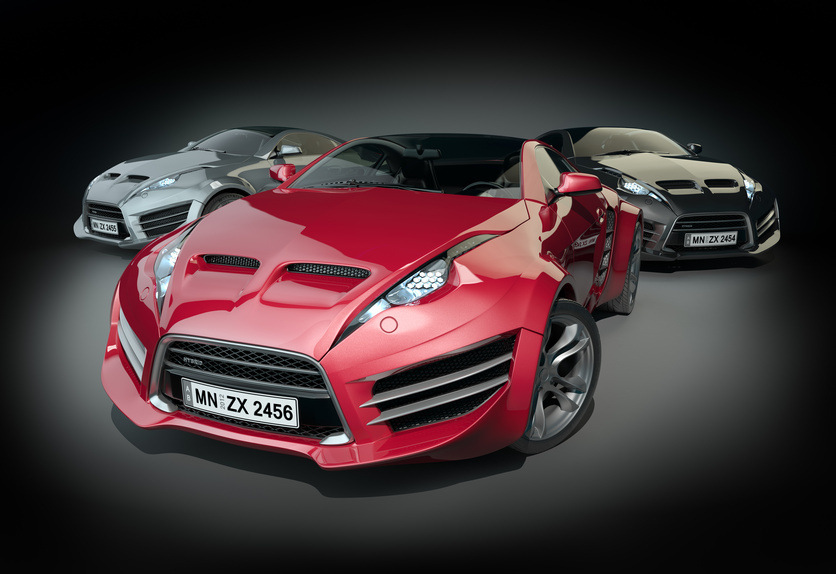 For many car lovers, concept cars are the ultimate dream to have and to drive. While some of the concept cars you dream about eventually become production models, the truth is most of the cars designed as prototypes by major manufacturers are never available for the regular consumer. Collectors and car aficionados who are looking for unique pieces to put into their garage can scoop up a handful of concept cars that are released for sale.
Many car enthusiasts are not even aware of the fact that concept cars can actually be purchased. The truth is that there are not many models available, but you can settle for a car that has started its life as a concept or show car and then began to be mass produced. In many cases, concept cars are destroyed on their way to the production line. By learning more about concept cars and their characteristics, you can increase your chances of owning one of them one day.
What is a Concept Car?
A concept car is basically a prototype built to showcase the styling, design, and technology of a new vehicle before production. The main reason manufacturers build them is to show them off at national and international motor shows in order to test customer reaction to radical and surprising designs that may or not be mass produced in the future.
One essential thing that you should know about concept cars is that they never go directly in production. There are multiple factors that the manufacturers need to take into account before finalising the design of a car, including safety measures, practicality, and cost. This is the main difference between concept cars and prototype cars. While the former are never going into production as they are, the latter are production-intent vehicles and they are very similar to the final version that becomes available to the general public.
What to Look for when Shopping for a Concept Car
If you are looking to buy a concept car, you need to be aware of two things from the very beginning. The first one is that you may have to pay a lot of money for it. The second is the fact that you may never be able to drive it, as concept cars are often not regulated by insurance companies, hence you cannot register them. You could register them as home-built vehicles instead, but this may be difficult to do.
There are many different types of concept cars, but not all of them are made available for sale. Some of them are scale models, so small that they can easily sit in a display case. Others are big enough to make a realistic impression at auto shows, but not all concept cars have working engines. Finally, there are concept cars that can you can actually drive, but they often do not comply with all safety regulations.
Concept Cars that Made It to Production
One thing that you should keep in mind when looking for concept cars is that you cannot simply go shopping for them as you would do with a regular car. You need to do plenty of research beforehand and investigate a few existing lines of vehicles. There are cars that start their life as a concept and they are then taken to production almost without any alterations at all. An example of such a car was the Renault Avantime, which began as a concept car and was then taken to production line without suffering too many modifications. Cars like these are often produced in a limited series and they can only be purchased directly from the manufacturer, as they never make it to the dealers.
Some other concept cars that managed to reach the production stage include the Volkswagen Beetle, Audi TT, and the Mazda RX-8. While it is virtually impossible to get hold of a concept car manufactured in the last decade, you should keep in mind that older concepts are often available for sale at quite affordable prices. For example, the Ford Fiesta MK I was first developed as a concept under the name of 'Ford Fiesta Fantasy'. Another example is the first model of Renault Kangoo, which had its origins into a concept car called Pangea. The first incarnation of the concept was very close to the original and buyers could even opt for alloys that were identical to those presented on the show car.
Where to Look for Concept Cars
There are several ways one can employ in order to be able to buy a concept car. You should first look in print and online, as various owners of concept cars may be looking to sell their vehicles and, as such, may post ads in print or on websites such as eBay. Another place to look is specialty car magazines, which may run ads for these kinds of cars. Bear in mind the fact that, as you may expect, concept cars do not come cheap and the chances of buying an actual show car or concept car are often slim. The chart below illustrates some of the most notable concept cars ever built.
| Concept Car Model | Notes |
| --- | --- |
| Buick Y-Job | Designed by General Motors in the late 1930s; the first ever concept car; served as inspiration for several Buick vehicles |
| General Motors Le Sabre | Designed by General Motors' Harley Earl in 1951 |
| Cadillac Cyclone | Designed by Harley Earl in 1959; featured futuristic lines influenced by rocketry and aviation |
| Chevrolet Corvair Monza GT | An experimental prototype designed in 1962 by Chevrolet |
| Chevrolet Corvette Mako Shark | The original prototype for all Corvette cars produced between 1968 and 1982 |
| Ferrari Modulo | Designed in 1970 by Paolo Martin |
| Rolls-Royce 1EX | The first concept car in a series of experimental models used by Rolls Royce for almost four decades, between 1919 and 1958 |
| Lancia Megagamma | The original prototype for the modern minivan |
| Chrysler ME Four-Twelve | Featured an estimated top speed of 400 km per hour |
| Mercedes-Benz F700 | Has a pre-scan feature designed to eliminate the feeling of bumps and humps on the road |
All the concept cars above are very unlikely to be available for purchase. They can, however, give you an idea about the way concept cars evolved in the last hundred years and how important they were for the development of the car industry as it is known today. If you are truly passionate about concept cars, but cannot find one to buy or cannot afford it, you can discover many such vehicles in museums. One of the finest is the Museum of British Road Transport in Coventry.
How to Find a Concept Car on eBay
As mentioned above, it is very difficult to buy an authentic concept car, but it is not impossible. A great way to find such a vehicle is eBay. If someone has a concept car for sale, chances are they are going to try to sell it on eBay. In order to be able to spot a concept car on eBay, remember to check the website on a regular basis. Even though you cannot find concept cars available at all times on the website, it is important to scour eBay often in order not to miss the chance to buy the concept car of your dreams.
Start your quest by typing the words 'concept car' into the search bar of the website. If you are looking for a particular manufacturer, you can type some extra terms to ease your search. If there are any results, browse through them and see if something catches your eye. When you find a concept car that you would like to buy, it is time to do some proper research. You should start by reading the product description carefully. In many cases, those who want to sell a concept car take their time to write a detailed description and add more than one picture. Asking the seller as many questions as you feel necessary is a good way to make sure the concept car you are buying is the right choice for you.
Conclusion
Shopping for a concept car is not your usual method of auto shopping. As you cannot choose from a large range of options, you need to try a different approach. It is very important to do some proper research before making a purchase. The automaker websites can provide you with most of the information you need about past and future models. You should also pay attention to online discussion boards, car clubs, and other groups of people passionate about automobiles. By joining such a group, you can increase your chances of finding a concept car or hearing about someone who is interested is selling theirs.
Concept cars are sometimes available on eBay. You should make sure you check the website often if you are interested in buying such a vehicle. Remember to become as informed as possible about the model you want to buy in order to be able to determine whether the price asked is a fair one.