My name is Charles Vald and I am hypnotherapist focusing on health care and a member of British Institute of Hypnotherapy.
You will find a lot of artciles about myself any my work on the web.
I sell a lot of hypnosis CD's on ebay, in fact on ebay UK, I sell more hypnosis cds than anyone else.
I have been on ebay a long time with as you will see a very high feedback rating.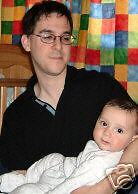 Hypnosis is a lovely relaxed feeling, similar to the feeling when you just fall asleep.
You simply
Find a comfortable place .
Play the hypnosis CD and that's about it.
The most important aspect of any hypnosis CD you purchase is the voice of the therapists.
If it reminds you of someone you dislike, or finding the voice irritating the CD will be of little use.
If however, you feel comfortable with the voice, the hypnosis CD will be much more effective, that is why you find my voice demonstrated on many of my ebay items.
http://stores.ebay.co.uk/Yoga-Meditation-Hypnosis-Music-CDs
Hypnosis works by helping the subconcious, the instinctive part of your mind,
For instance if you bite your nails, even though you wish to stop, its become an automatic habit, the automatic process being done from the subconcious mind.
Hypnosis helps to tell the subconcious how to remove this habit.
All my hypnosis cds come with an online guide to give you more information and help, teaching you self hypnosis and anymore help can be obtained by simpy emailing me.
Unlike most other therapists I do offer a fully money back pledge and that includes postage.
Any questions please contact me.
Warm regards
Charles Vald
ebay shop - http://stores.ebay.co.uk/Yoga-Meditation-Hypnosis-Music-CDs