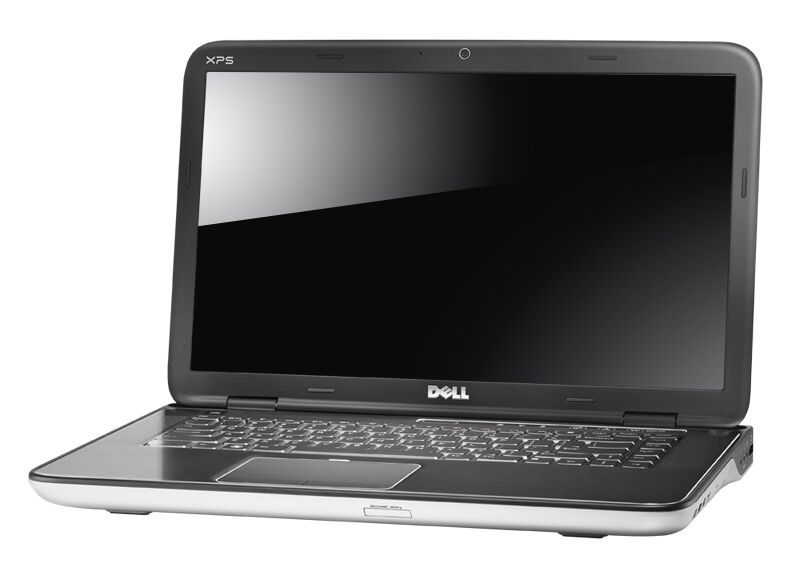 From the introduction of the Internet to mobile phones, technology has made broad strides over these last few decades. Thanks to these advances, people are connected like never before, and now businesses of all kinds are relying on computers to improve profitability. Lightning fast Wi-Fi and 3G capabilities allow owners to keep up with employees, clients, expenses, and more. While there is no one right way to go about cultivating your business, there are a variety of laptops, netbooks, and compatible software available to help cultivate and maintain your business
The right laptop or netbook can make all the difference in the world. When choosing one, shoppers should have a list of preferences prior to looking. For example, if you want Internet access wherever you go, you may want a netbook with a built-in 3G card. Also, be sure to check out the RAM, ports, operating system, and other tech specs. Below are several ways the right PC laptop or netbook can greatly enhance your business's profitability.
Improving Your Business's Profitability With a Laptop or Netbook
No matter what type of business you have, whether you are running multiple locations or you are a one person operation, a laptop or netbook can greatly improve your business's profit margins. A computer allows you to do tasks including automating bill pay, manage data and information, improve communication, and further employee development. The sections below outline how owning a portable computer can positively affect your business.
Information and Data
Gone are the days where you have filing cabinets full of invoices, packing slips, payroll, and other business record. With a netbook or laptop, the opportunities are endless when it comes to storing data. There are thousands of software and apps to choose from based on your personalised needs. Something as simple as a spreadsheet programme can keep track of spending and income for micro businesses. Those requiring more specialised software can find programmes to track inventory, keep the books, act as a time clock, and more.
One major consideration to make when shopping for a laptop is RAM and storage space. The more programmes you run, the more power you need. In addition to hard storage, many business people are opting for cloud storage. Cloud storage allows multiple users and computers to access the same files.
Automation
Automation has become one of the most useful by-products of using a computer. Instead of paying an accountant or employee to crunch numbers, a netbook or laptop allows you access to computer programmes that simplify and expedite the process. Forget standing in line to pay bills; nearly everything can be paid online, and many banks have automatic drafting for hassle-free payments. In short, automation cuts down on once tedious tasks, which in turn allows you to increase productivity.
Automation is a great way to keep track of important paperwork. Whereas physical files run the risk of having documents removed or the file goes missing, digital copies are automatically filed away and stored for your convenience. Computer users should always have a backup copy on an external drive or on cloud storage in the event the computer crashes.
Multi-Location Management
Before computers, people who managed more than one location had to make numerous trips in between businesses to retrieve specific information, check on employees, and perform other duties. So many of these trips can be eliminated with the help of a laptop. Shop owners can post and modify employee schedules with the click of a few buttons. Bookkeepers can have all their information at their fingertips with cloud storage; they can access files from multiple locations without having to actually go there.
A netbook with the appropriate software allows team members to work on the same project without having to be in the same room. They can work from anywhere in the world with reliable Internet access to connect them.
Teleconferencing
Not too long ago, all out of town business was conducted either in person, which often meant travelling on-site or with a phone call. Now, businessmen can meet face to face without excessive travel by teleconferencing with their laptop. There are a variety of programmes that allow for video meetings to take place, many of which are free. Some services allow for face-to-face video chats, while others are screen and audio share.
It is important to make sure your netbook or laptop has a microphone or webcam. Most contemporary models do, but should you buy one without, there are plenty of aftermarket options. With teleconferencing, your travel expenses are eliminated. You can seal the deal and expand your business and services from the comfort of your chosen location.
Communication
Communication has rapidly changed with the introduction of email. Email has revolutionised the way people interact. Conversations can be held over longer periods of time, and unlike phone calls, emails can be used to keep records of past communications. Many businesses choose to use email to reach out to their clients, sending them updates, coupons, and more.
But laptops can be used for more than general correspondence and email blasts. Social media allows you to stay in touch with existing customers while extending your reach to new ones. Twitter, Facebook, and Instagram are three popular social media sites and apps that can expand your business.
Marketing
Communication and marketing go hand in hand when it comes to using a netbook or laptop. Instead of paying money for print ads, such as flyers, send out an email blast. Let customers know when you update inventory, add new services, or move to a new location.
In addition to publishing events in newspapers and print publications, Facebook allows you to create events and community message boards are a great place to advertise goods and services. Additionally, many business owners can maintain websites and online stores to increase awareness and traffic. Signing up with online coupon services brings new clients and gives discounts to pre-existing ones.
Telecommuting
Telecommuting employees are becoming increasingly popular with the Internet. In fact, some workers never have to set foot inside the main office because their laptop is the office. A portable computer can be a one stop shop for a myriad of professions. Graphic artists, writers, customer service agents, IT professionals, data entry, and other professions can rely on a single laptop or netbook to work. Employers no longer need to hire locally. All a telecommuter needs is a reliable Internet connection and an optimised computer to work from anywhere.
Computer Based Training
One way to streamline the training process of employees is computer based training. Whether assessing new employees or introducing a new system to current ones, computer based training can simulate real-life experiences in a virtual environment. Laptops can also upload testing software to assess employee knowledge. Computer based training has many benefits that can help increase a business's profitability. It can promote employee development, awareness of job requirements, and assess productivity.
Some owners give their employees netbooks to complete licenses and certifications. One option for issuing certificates is company specific and relies on software for assessments and evaluations. Other licenses and certifications can be issued by state, federal, and educational entities. A netbook allows employees to take classes from anywhere with an Internet connection.
Choosing the Right Laptop or Netbook
When picking out a computer for your business, make sure you choose one with the right capabilities and tech specs. Screen size often takes precedent in the selection. RAM is one of the most important factors to consider. The more applications and programmes you have, the more RAM you need. For basic emails, browsing, or word processing, 1GB can suffice, but 2GB is the minimum recommended amount. The chart below gives buyers an idea of how much RAM they need for their laptop or netbook.
| | |
| --- | --- |
| RAM | Best For |
| | Basic email, web browsing, and office suites; may lag with many open tabs and programmes |
| | Email, web browsing with many tabs, office suites, and other more demanding applications |
| | Enhanced from basic users and can handle apps such as Adobe's Creative Suite; if using many programmes in conjunction with one other, it could slow the machine down |
| 8GB+ | With at least double the capacity, video and photo editing runs smoothly |
Storage is also another factor to consider. If you are looking to have many programmes and lots of files on your laptop, you need more memory. More GBs of storage means the more you can keep on your computer. Cloud storage is one way to access files from multiple machines; it can reduce the amount of hard storage needed.
Buying PC Laptops and Netbooks on eBay
eBay has numerous listings of laptops to choose from, and once you have an idea of what suits your business needs, you are ready to begin your search. Include a few keywords, such as screen size, RAM, memory, or brand. Also, be sure to distinguish between a netbook and a laptop if size is a concern. Furthermore, searching for a "Dell laptop" eliminates all other brands, and "Dell laptop 2GB RAM" fetches even more specific results. For more information on getting better results, check out the search tips page.
Payment Methods
eBay has four types of payment methods to choose from. A PayPal account makes buying and selling as simple as clicking a few buttons. Credit and debit cards, like PayPal, are a secure method of payment that can be tracked; however, users must take the time to input account information for each transaction. Money can also be held in escrow for large ticket items, such as vehicles or boats. Lastly, a handful of sellers accept less popular payments, such as personal cheques, wire transfers, and postal orders.
Conclusion
Choosing the right computer for your business involves knowing what size you want. Netbooks are more compact and easy to transport, but many do not have the power and capabilities of a laptop. More RAM and storage are typically translates to a more expensive machine. Regardless of how much space you have, you should always have a backup external hard drive of your records.
With so much software available, there are plenty of options to choose from no matter what your business is. Keeping records no longer means housing a filing cabinet; years of records can be stored and archived on a laptop. Track trends, inventory, and employee productivity with an assortment of programmes. Save money on an account and pay bills, taxes, and payroll with software. Many of these companies offer technical support and tutorials to help you get the most out of their product. Buying a laptop or netbook for your business can streamline your workload, enhance communication, and all around increase profitability.