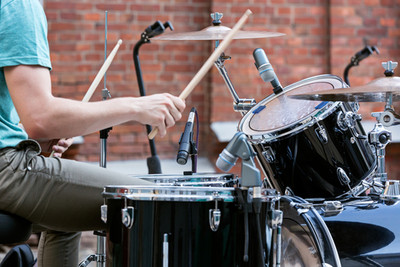 Drummers are the heart and soul of the band, but they are only as good as their kit. So, if you are looking to pursue drumming as a hobby or take it a bit further then you have to start in the right place. The following advice will help you sound your best.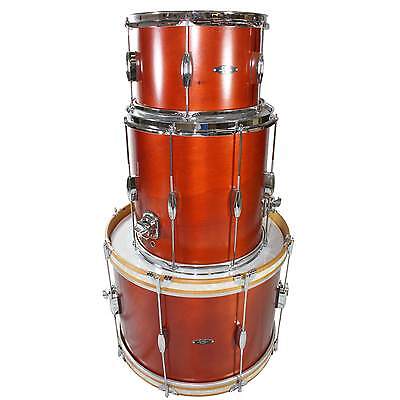 The average drum kit can be broken down into three parts:
1) The drums themselves. Most kits usually have around five for starters: the snare, the bass drum and three toms.
2) A set of cymbals, including a hi-hat, a ride cymbal and a crash cymbal. Some starter kits have a single cymbal that combines the role of the crash and ride.
3) Other hardware that no drummer can be without, such as pedals for the hi-hat and bass drum, a drum stool and tools to adjust the kit.
In terms of how big your kit should be, we recommend you start small and work your way up – you might find that you or the person you're buying for prefers a smaller, jazz-style set-up before they go all out with rows of toms and cymbals.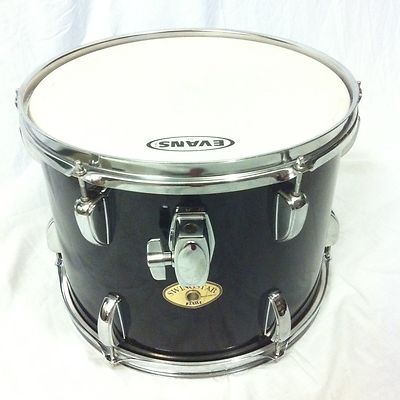 Remember when shopping for toms that each is like any other musical instrument: different manufacturing processes and the length and type of materials used in the drum shell (the outer part of the tom) will result in different sounds – and that's before you take into account the diameter of the tom.

As you can see in this video, they may look identical but each snare makes a unique sound, with mahogany producing good bottom-end. Sounds and birch giving some snappy higher tones.

If you are shopping in person always ask if you can try the tom you're thinking of buying. Some of the best drums are made by Yamaha, Gretsch and Pearl.

When choosing your toms, take floorspace into consideration: bass drums and floor toms (a large drum that stands independently) take up a lot of space, so measure up before you go shopping. Add a little spice to your kit and buy something a bit different, such as bongos and chimes, which will add flavour to your sound.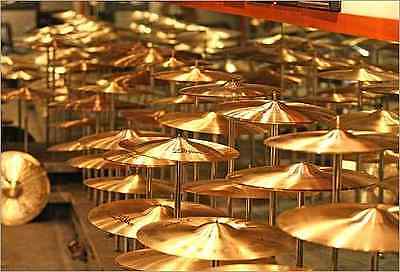 Cymbals come in as many variations and shapes as toms do, but don't be intimidated. As with toms, their individual nature plays a big part in the sound you create. Different diameters and even a polish finish can affect the tone produced. Remember that there's no strict rules when it comes to buying and playing cymbals: the two separate cymbals that form a hi-hat can be different sizes and rides can be replaced altogether with another cymbal to create a different rhythm. Some top brands to look out for are Zildjian, Meinl and Sabian.

In terms of materials, entry-level pieces will be made of brass and their sound will reflect its cheaper price. The best sounds come from cast cymbals, which are made from B20 brass. It's also worth bearing in mind that cymbals don't always come with a stand. Add a splash cymbal to create a unique rhythmic sound or smaller china cymbals to inject some twinkle into your music.

Pedals
Once you have all the main components in place, you will need some additional items to complete your set. First off, think about the pedal you will use to play the bass drum; there's a huge variety out there, from metal-friendly double pedals to the one-hit-one-sound variety, so remember to do your research. You can often find useful starter stand kits that contain multiple stands for toms and cymbals and build out from there. Eventually you may even upgrade to a drum rack, a metal frame that can hold multiple toms and cymbals.
A stool
The drum stool is important too – comfort is crucial when you're playing such a physical instrument. Take your height and weight into consideration so you have an optimum posture when playing. Some stools even come with a backrest – like an office chair – to help when using a double bass pedal or simply to provide more support during long sessions. It's worth investing in a good stool that will outlast toms and cymbals, which you may need to replace with different sounding products.
Drumsticks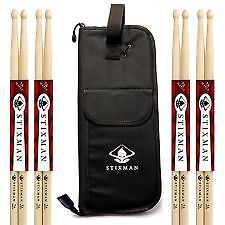 We could write an entire guide about drumsticks. The number printed on
a stick's packaging refers to its length and the letter to it's girth. Teachers largely recommend 2B drum sticks to start with, with students using that
as a jumping point till they find their ideal sticks; thicker, louder B sticks
are preferred for rock music and lighter A sticks are more common among jazz percussionists.

Sticks with rubber and wax grips are easier to keep hold of and there are alternatives to wooden sticks that are more durable. Take your time and find a drum stick that feels comfortable and easy to play with.