Plantopia Hanging Baskets, A Hanging Basket revolution!
1. Fill your basket with multi-purpose compost to just below the first layer of holes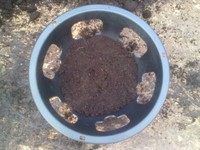 2. Push your plants through the generously sized holes in the side of the basket.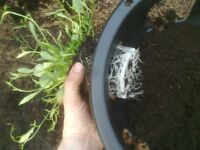 3.Clip the side pannel into place. The panel is easy to clip in and is also easy to remove for re-planting.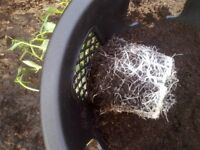 4. Repeat with the other side panels, then fill your hanging basket to the top with more multi-purpose compost.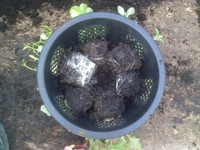 5.Plant the top of your basket with more seasonal plants. We suggest an upright plant in the middle (Fuchsia, Geranium etc) and trailing plants around the outside.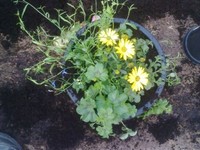 6. Hang up, water and enjoy!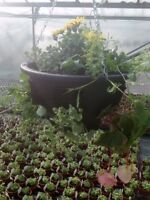 Click Here
to buy Plantopia Hanging Baskets in our ebay shop