How To Use Ethernet Splitters
Your existing 'wall point' will look like this.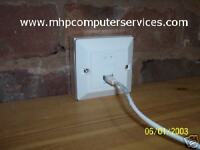 Remove the network cable and plug in the
Ethernet Splitter
then connect your PC's/Laptops/Printers to the splitter as below.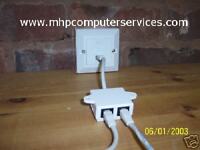 You MUST attach at splitter at the other end of the 'network run' or you'll find only one port works on the splitter!
Normally the other end of a wall point will end up in a
Patch Panel
connected to a
Switch/Hub
: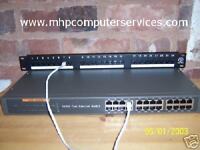 Simply remove the cable from the corresponding port on the patch panel and connect the ethernet splitter. Then connect both ports of the ethernet splitter to the switch/hub via 2 short
Patch Lead
as shown.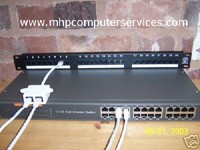 Some network installations do not have patch panels and are simply plugged straight into the switch/hub.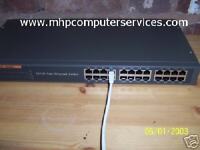 In these cases you must connect the splitter to the end of the network cable using an
RJ45 Coupler
, then connect the 2 ports of the ethernet splitter to the switch like this: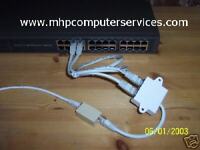 You should now have 2 working network connections!
Regards
Marcus
MHP Computer Services Ltd.