Ladies have many options when it comes to accessorising their outfits, but gents can create a custom look when wearing men's casual shirts just like women can. By adding a various accessories to add some more interest to the outfit, men can look even more put together with a few simple solutions. Show off your style with these helpful tips for modern men's fashion.
Ties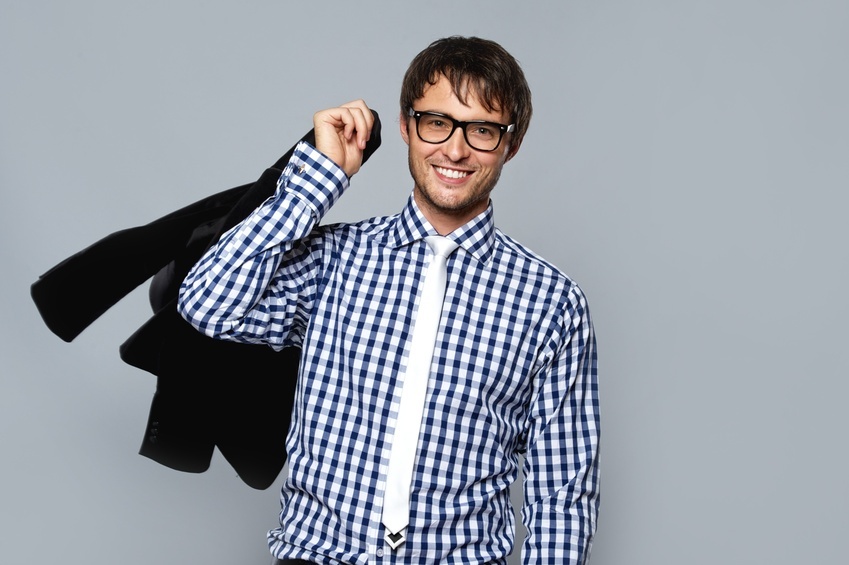 Casual men's button-down shirts can be left untucked depending on the occasion. Putting on a tie makes the outfit great for a casual business day, Sunday luncheon, or meeting a new date. To look smart, try a vintage neck tie in colourful tweeds, chequered patterns, or other designs, with a plain, button-up shirt, or go modern with a skinny tie. However, keep in mind that it should not compete with the shirt, so go simple when wearing patterns or embellished shirts. Additionally, a bow tie, whether black or tartan, adds a classic and formal touch to an outfit as well.
Necklaces

A necklace is a simple accessory that turns a bland outfit into one that looks planned out. Just be sure to keep things casual by wearing simple necklaces, such as a military tag, a shark tooth, a seashell, or a braided necklace. All of these can either be worn with a traditional T-shirt, a polo or a casual, button-down shirt. Try to avoid fancy chains and charms. If the necklace is valuable, then it is probably too dressy for a men's casual short-sleeve shirt.
Scarves
When it gets cold out, men can put on their casual shirts with a scarf. This does dress up a men's casual shirt a bit but how much depends on the scarf style. Look for ones with a lot of texture for a more casual look. Knitted wool or crocheted scarves are a good choice. On the other hand, silk and satin scarves can sharpen an outfit. Picking out scarves with patterns is also an excellent way to add colour to the outfit, and men who love sports can even get a scarf for their favourite team.
Belts
You can tuck in all men's casual shirts look more formal. Tucked in polos, T-shirts, and button-down shirts all look better when paired with a black or brown leather belt. However, a novelty belt could be fun to wear to BBQs and social events with friends. Purchase one a fun pattern or put a funny buckle onto a regular belt. Strut down the streets with a Ghostbusters buckle, or show off a nerdy side with a Star Wars buckle.