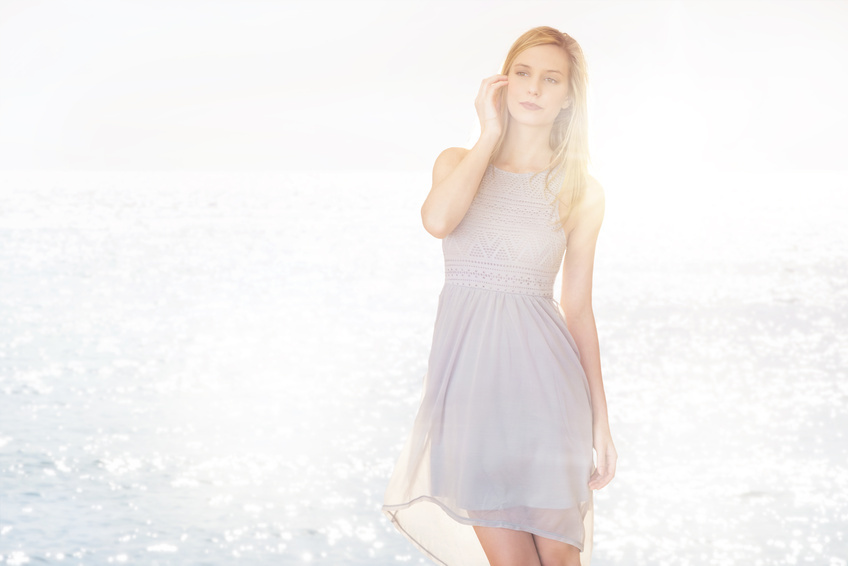 From shopping to the office to the club, a sleeveless dress can take you anywhere you want to go. All you need is a few accessories and the skill to use them properly with your favourite sleeveless dresses. Learn how to combine these versatile pieces and then watch them transform into the ideal outfit for every occasion.
Add Layers to the Sleeveless Dress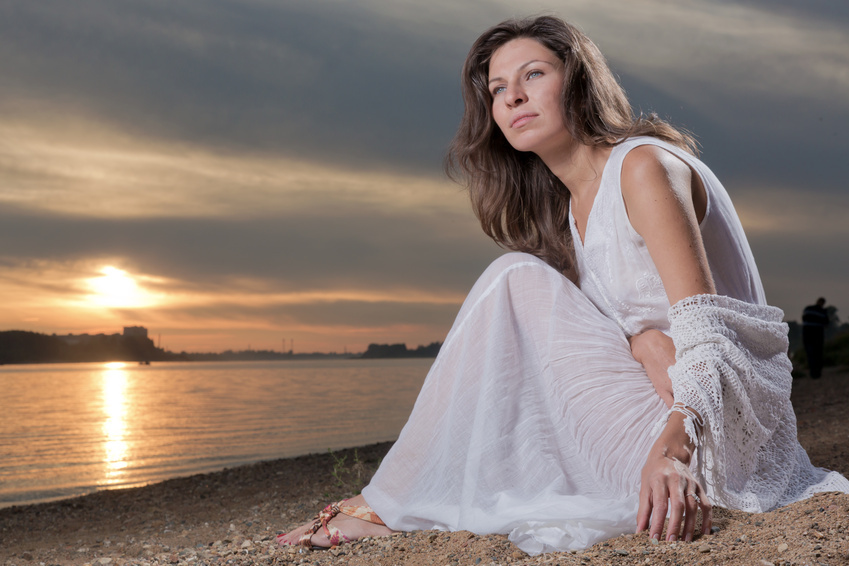 Add glamour to a more formal sleeveless dress with a sparkly or metallic shrug, a velvet bolero, or a faux fur wrap. For a professional sleeveless dress, try a blazer, jumper, or jacket. Warm up a casual dress with a comfortable jumper or a shawl. Be sure that the heavier layer of clothing coordinates with the sleeveless dress itself. If the dress is patterned, opt for a solid-coloured outer layer that picks up one of the key hues in the dress. Choose a bold pattern or a contrasting colour to go with a solid sleeveless dress.
Tie a Scarf at the Neck of the Sleeveless Dress
Scarves provide a little extra coverage as well as added visual interest. When it is cold, select a thicker scarf, such as a chunky knit piece. During warmer weather, a thin, lightweight scarf simply accentuates your neck and face, rather than providing any practical warmth.
Belt the Sleeveless Dress at the Waist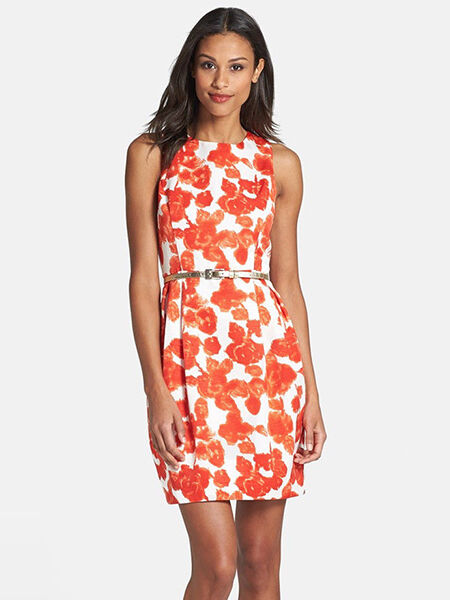 Not all dresses work well with a belt. However, you can try a few different belt styles with your favourite sleeveless dress to see if one works the magic that you want. Belts typically highlight the waistline and can make you appear thinner, with a smaller waist than you actually have. Avoid the serviceable belts that work with jeans or trousers, and instead choose chain belts, wide belts, woven or fabric belts, or belts with engraved designs.
Pair a Hat and Heels with the Sleeveless Dress
When you are accessorising, think about the shape of the dress that you own and then select a hat and shoes to complete the overall impression that you want to make. For instance, a common style of sleeveless dress features a trim, closely fitted silhouette and a hem that stops just above the knee. This type of dress looks fabulous when you pair it with some high heels. Before buying a hat, think about the events that you plan to attend in the dress and then choose headgear appropriate for the setting and activities.