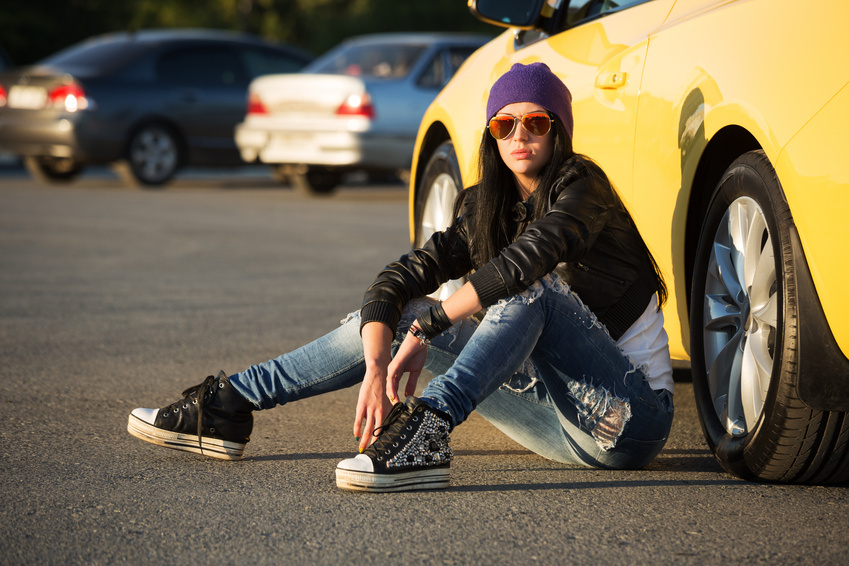 Primark brand, Atmosphere, is known for its wide range of casual wear. The brand's diverse array of jackets is particularly popular with women, providing them with useful staples that they can accessorise in different ways to achieve a number of stylish looks. Buyers can choose from a variety of pants, skirts, jewellery, and footwear to perfectly complement any Atmosphere jacket.
Accessorising an Atmosphere Denim Jacket

Denim jackets bring a classic, rugged aesthetic to any ensemble and can give an edge to an otherwise feminine look. One popular approach is to pair an Atmosphere jean jacket with a maxi dress or a flowing tunic dress, creating a dynamic contrast between delicate and rugged elements. An Atmosphere jean jacket also tends to work well with more durable footwear options, including biker boots and ankle boots. Given the sturdy construction of jean jackets, fashionistas can also consider accessorising their Atmosphere jacket with pins and brooches to enhance their style and femininity.
Accessorising an Atmosphere Military Jacket
A military jacket creates a good deal of structure in a look and pairs best with minimal and refined items. An Atmosphere military jacket may come in a bold colour, too, such as blue or red, and can feature large button elements in the front or come in a simpler khaki design. Black skinny jeans or slim-fit pants are a good match to this tailored look. Wearing hair up in a top knot continues the refined theme created by a military jacket. Jewellery should be minimal and include items such as bangles, perhaps, or baguette earrings. A pair of heels can finish off the look and add some femininity.
Accessorising an Atmosphere Floral Jacket

A floral jacket features a good deal of colour and visual texture and should serve as the focal point of an ensemble. Every accessory paired with an Atmosphere floral jacket should be neutral and solid-coloured, allowing the jacket to make the statement for the whole look. Bottoms such as skirts or pants should be neutral in colour and slim in fit. Jewellery should be a neutral metal and refined in design, such as a string of pearls or simple gold hoop earrings.
Accessorising an Atmosphere Boyfriend Blazer
When accessorising an Atmosphere boyfriend blazer, women should first decide whether they want to create a polished look or a casual look. These versatile pieces can go either way with different accessories. The most natural fit for a blazer in terms of pants are slim jeans or capri pants. For a casual look, pair a boyfriend blazer with a graphic tee or a plain white tee and leave hair down or in a loose bun. For a more polished look, use a white, collared shirt and pair it with formal jewellery choices to create a bit of preppy style.