It is often tempting to rush out the door in the morning, but stopping and taking the time to put on a single accessory like a 22k gold pendant necklace can make a world of difference. Even the simplest styles can make a simple outfit look stylish and put together. All ladies really need to do is learn how to pair gold pendants with the right outfits so they flatter each other.
Layer the Necklaces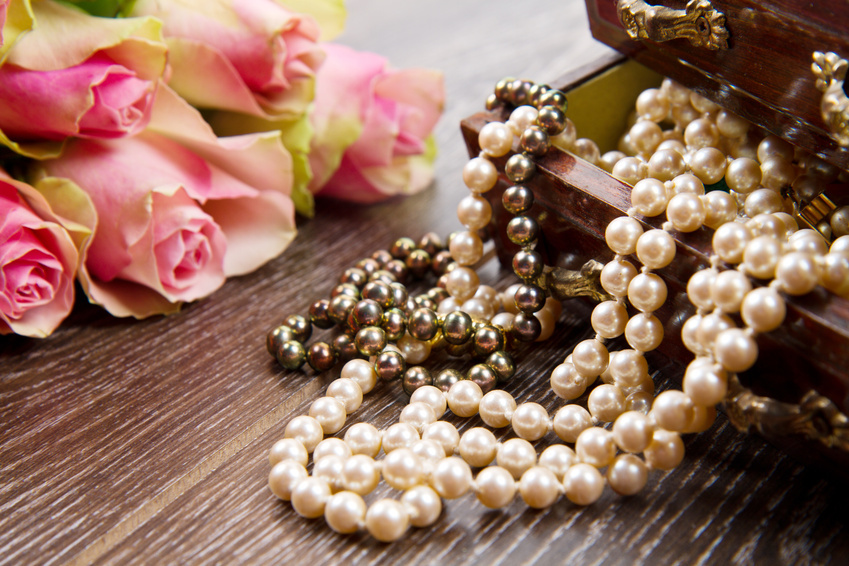 Even though a gold pendant seems a little formal, it pairs nicely with other necklaces that complement it. A pendant looks good with casual attire as well as classy attire. With a floral patterned summer dress, a pendant necklace layers nicely with beads, pearls, or other more casual necklaces. For formal events, pieces with gemstones are a nice touch. Pearl necklaces with pendants are particularly versatile and look good with many different types of looks. Another option is to layer the necklace with a small scarf that wraps only around the neck and leaves the pendant hanging below it.
Flattering Necklace Lengths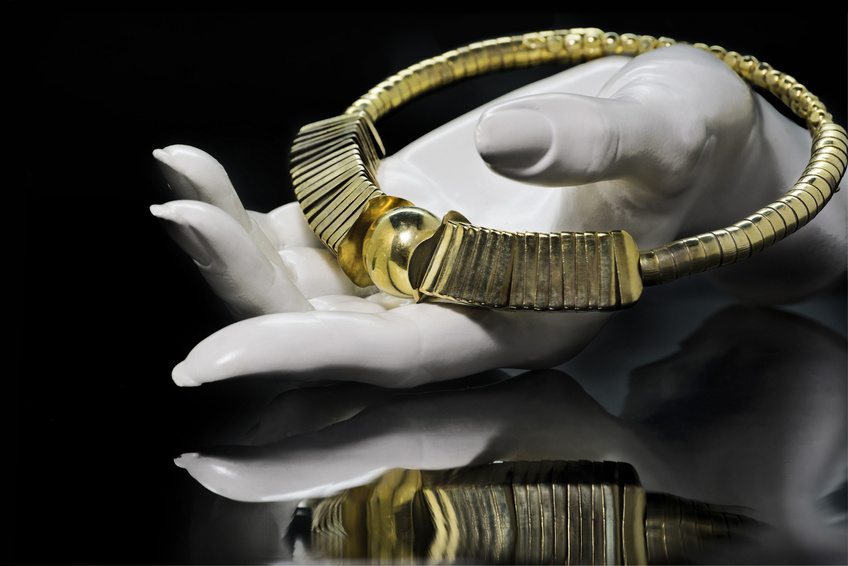 Necklaces vary in length, and the different lengths create different looks. Depending on the length, a necklace can draw attention to a woman's neckline, breastbone, or chest. The three general necklace lengths include choker, princess, and opera. Choker necklaces are the shortest at around 16 inches in length. They hug the base of the neckline and are either dainty or bold. A gold diamond pendant and a gold heart pendant are common examples. Princess chains feature a medium length of 18 inches to 20 inches and are the most common. The pendant hangs just over the collarbone on most women. Opera necklaces are extra long at around 24 inches and hang over the chest. They usually feature larger, bulkier pendants sometimes embellished with gemstones. Opera necklaces are a challenge to wear for women with large chests or short statures because they add the appearance of weight. Opera pendants can also be a bit too much with tops that are already 'busy' with patterns, ruffles, or layers.
Pairing the Neckline with the Necklace
The neckline of the shirt has an effect on the type of 22k gold pendant necklace to wear. For example, shirts with simple, round necklines go with just about any kind of necklace, whether it is a choker or opera length. V-neck tops look great with pendants of medium length because the weight of the pendant pulls the chain into the same V-shape of the top's neckline. Strapless tops also go well with various types, including dainty chokers and layers of bulky necklaces.