Pagan decorating practices are often nature-based and may be mixed with supernatural elements found in the Pagan Wiccan religion. Whether a devout member of the Pagan community or new to the following, achieving a Pagan look in your living space is a great way to bring your religious values and beliefs into the home.
Wall Decor
Pagans respect the Earth and all of Earth's creatures. Consider decorating your living space with scenes from nature, images as the sun and moon as people, or a celestial display of the stars. Add a dragon or pentagram tapestry to complete the look. When choosing a decorating scheme, keep in mind common Pagan colours; blacks, reds, purples, oranges, and golds help achieve the ultimate Pagan look. Add hanging beads to doorways, or affix natural elements to the ceiling, including the sun, moon, and stars. Still, dangling nature-themed chimes from the windowsill or entranceway provide the living space with a gentle whimsical sound, ideal for meditation purposes. Bookshelves also make for great decor items, especially when filled with Wicca books or herbs in containers.
Pagan Altar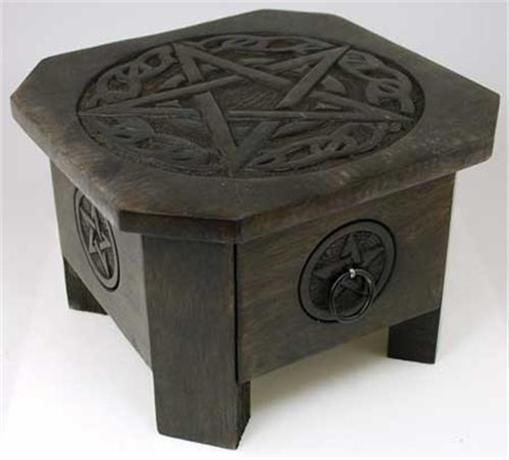 Build a Pagan altar or designated worship space. Match the altar with the season, and change it as necessary; use a blue altar cloth to symbolise winter, yellow for summer, green for spring, and brown cover for fall. Conversely, consider matching the cloth cover to your mood. Choose orange during a creative slump, gold cover when feeling without, or purple when feeling anxious. Place tarot cards, statues of gargoyles and Pagan deities, pictures of those who have passed on, shells, stones, candles, incense, or other natural elements that hold spiritual significance on the altar. These items should help you focus and connect with your inner self.
Table Decor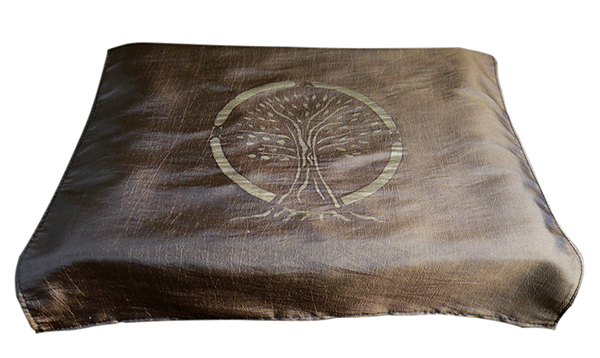 Table decor can help create a certain ambiance within the home. Consider covering tables with silk cloth marked with Celtic or Gothic symbols, or placing black, white, and red candles in candle holders to represent fire, one of the earth's natural elements. Still, flower-filled vases bring the elements of water and earth. Colourful stones and gems also make a great addition to any Pagan living space as will an old magic spell book.
Pocket Garden
In addition to indoor ornamentation, create a pocket garden in your backyard living space. Designed to attract wildlife, these gardens often feature bird feeders, fresh water, stepping stones and guardian plants.