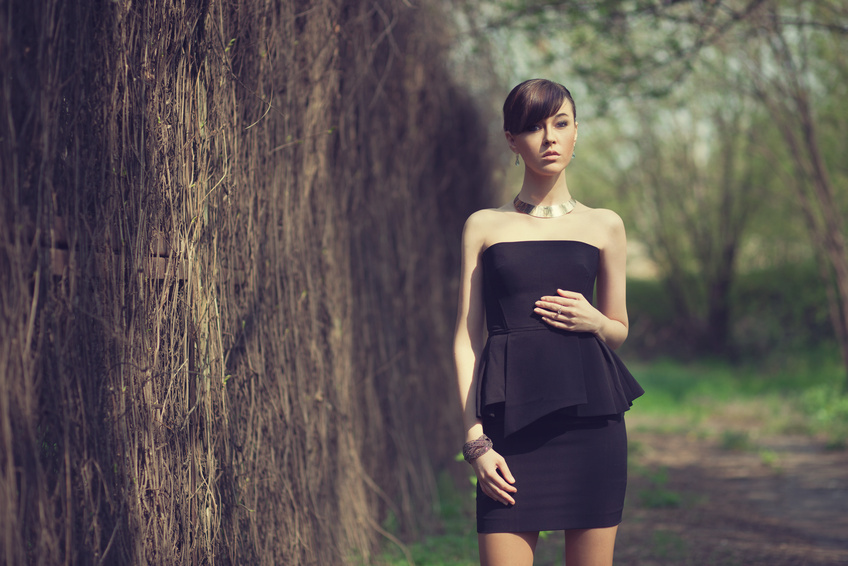 Sexy and sophisticated is the look of a woman who knows what she wants and knows she can have it. It is a confident look that tells men she is worth knowing if he is worth the time. It combines simple lines with materials that maximise her best features and capitalise on the power of suggestion. In short, sexy, sophisticated clothing puts a woman in control.
Role Models
When thinking about women who present smouldering, sexy looks with just the right amount of sophistication, several contemporary and past role models come to mind:
Actress Rebecca Hall
American actress Halle Berry
Actress Kate Beckinsale
French model and political spouse Carla Bruni-Sarkozy
The late French feminist author Simone de Beauvoir
The late American actress Katharine Hepburn
The styles of these beautiful ladies say a lot about the perfect blend of sexy and sophisticated clothing.
Maximise Assets
A woman always has features that are impressive. She may wear shoes that emphasise her beautiful legs, a pencil skirt that emphasises her curves, a belted dress to display her hourglass figure, or a statement necklace to draw attention to her smile and eyes. As Katharine Hepburn aged, she preferred to hide her chin and neckline in high collars, but she kept her remarkable face on display with classic updo hairstyles.
Keep the Lines Clean

Flow is fine, but frills are for a young princess, not a queen. Channel Carla Bruni-Sarkozy or even Cleopatra. For the office, think crisp and effective. When out with friends, pick club wear that looks sharp without showing everything. Remember that the sexy and sophisticated woman is always 'on display' in suggestive ways and not through blatant displays of skin.
Create a Look of Quality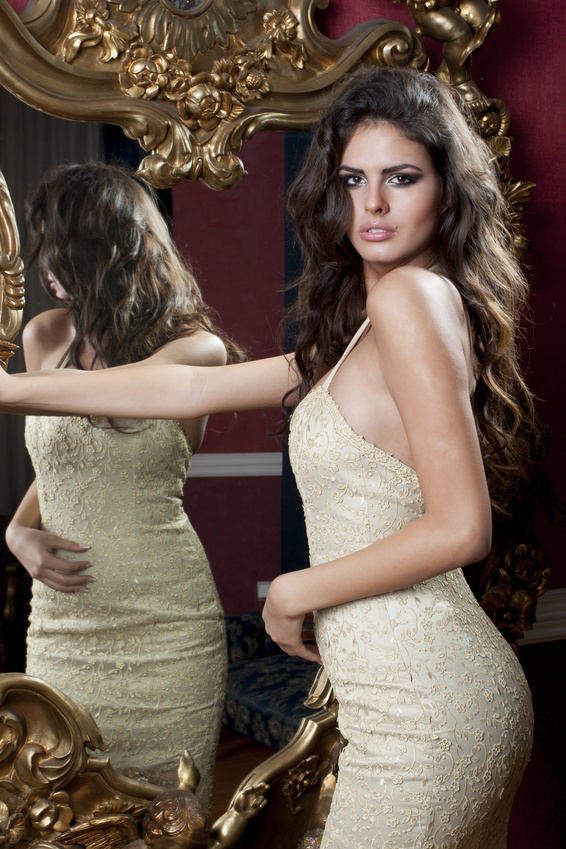 If real gold, silver, and pearls are out of budget range, choose jewellery that mimics the look of natural gems. Consider estate or vintage jewellery for 'signature' pieces that look great with almost everything. Follow top designers and create lower cost versions of favourite looks.
Use Layers Effectively
The style icons of the 'Mad Men' era and the French style icons of past decades all understood this concept. A jacket, a warm cardigan, or a pashmina help shape an outfit and add volume where it is lacking and colour where it is essential. They also provide subtle coverings for sexy clothing underneath.
Leave Something to the Imagination
'Sexy' by itself could refer to lingerie or an extremely revealing dress. 'Sexy but sophisticated' should leave a man wondering whether this extraordinarily attractive woman is everything she seems. This type of clothing should make a woman feel powerful and fabulous without crossing the line into 'too revealing'.