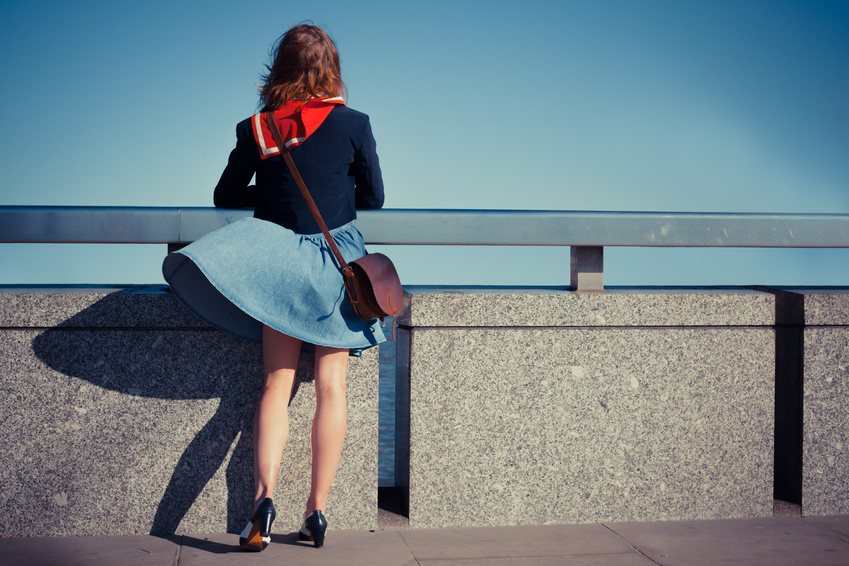 Like a lot of clothing, a mini skirts can match a myriad of aesthetics. While they can be fun and casual, they can also give you an enigmatic or sophisticated look. To achieve that sophisticated look, focus on a toned-down appearance as opposed to bright and colourful patterns.
Forever 21 Blue Sophisticated Paisley Mini Skirt
This skirt by Forever 21 has a very minimalistic design, which enhances the level of sophistication. It is fully lined with a darted waist and an exposed back zipper. Furthermore, it consists of approximately 71 per cent polyester, 25 per cent cotton, and 4 per cent other fibres. The lining, on the other hand, is 100 per cent polyester. The navy colour of this skirt goes well with a light white top.
Zara Flared Mini Skirt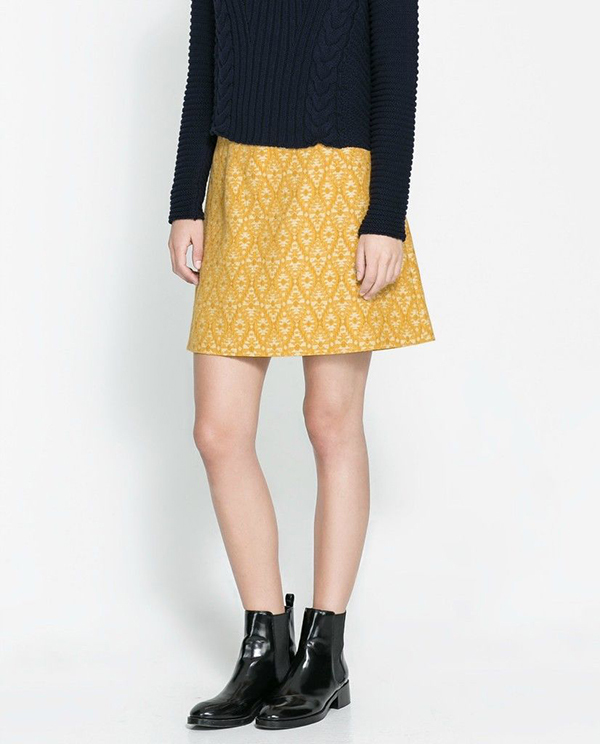 Black is a great colour for mini skirts as it goes well with a number of different tops. The Zara Flared mini skirt's dark appearance is further enhanced by its ruffled design. It comes in XS, S, M, and L. Though it does not work well with every top available, it is a great addition to any sophisticated wardrobe.
MNG Pleat Front Mini Skirt
The MNG Pleat Front Mini Skirt by Mango is another dark miniskirt that does a great job of portraying a classy look. The two front pleats give this skirt a refined appearance. Additionally, it contains two front pockets as well as a back zipper. The fabrics in this skirt include polyester, viscose, and elastane, and it is machine-washable.
Tommy Hilfiger Denim Pencil Skirt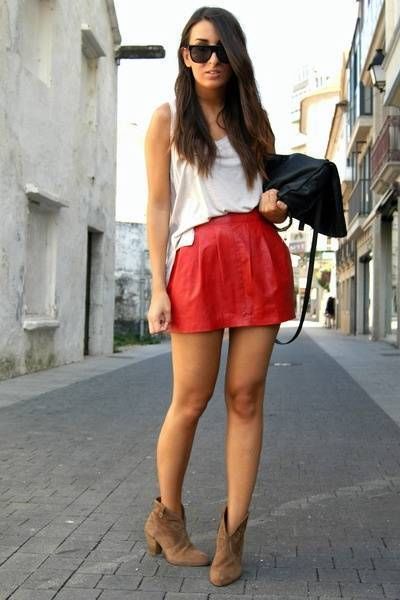 This white skirt is perfect for those warm summer days. It features belt loops, a button, and zipper closure. Tommy Hilfiger's denim pencil skirt is primarily composed of cotton, polyester and elastane. The pencil silhouette gives it extra points for style and sophistication and the fact that it is machine washable makes it a convenient addition to anyone's closet.
Other Tips to Consider
While looking sophisticated in a mini skirt can not be done without the right skirt, there are also a few other pieces of advice that you can follow to achieve a truly elegant appearance. First, it is crucial to strike a balance with your skirt and your shirt. For example, if your skirt is short, then try offsetting it with a loose blouse. Also, depending on the style of skirt, tights can add another level of sophistication to your outfit. They also provide additional leg coverage. Boots are another way to boost the sophistication of your outfit if their colour matches that of your skirt.